Oklahoma Fishing Boats
Bass boat and aluminum fishing boat dealers in OK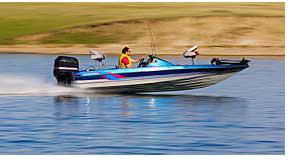 Fishing boat dealers are located throughout Oklahoma with many of the larger dealers nearby major metropolitan areas like Elk City, Lawton, Mangum, Snyder, Weatherford, McAlester, Moore, Muskogee, Norman, Oklahoma City, Alva, Enid, Fairview, Guymon, Woodward, Broken Arrow, Edmond, Muskogee, Owasso and Tulsa. Other fishing boat dealers can also be found near lakes and along rivers throughout rural Oklahoma.
New & Used Bass & Fishing Boat Dealers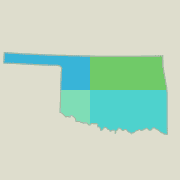 OK Resources
Broken Arrow
Performance Propeller
1505 E Kenosha St
Broken Arrow, OK 74012
918 251-4968
Edmond
A & C Boatworks
2920 East Waterloo Road
Edmond, OK 73034
405 715-1988
Muskogee
Sharps Outboard Motors
3621 W Peak Blvd
Muskogee, OK 74401
918 683-4437
Marine Sales
2400 N 32nd St
Muskogee, OK 74401
918 686-7600
Tulsa
Tulsa Boat Sales
12303 E 11Th St
Tulsa, OK 74128
918 438-1881
Shoreline Boat Rv Repair
12526 E 52nd St
Tulsa, OK 74146
918 249-0049
Performance Propeller
5929 East 15th Street
Tulsa, OK 74112
918 834-4968
Boat Brokers Voyager Pontoon Outlet
12204 East Admiral Place
Tulsa, OK 74116
918 712-9285
Elk City
Brooks Sales Inc
2222 W 3rd St
Elk City, OK 73644
580 243-2484
Lawton
Land & Water Rv & Boat Storage
711 NW Buffalo Dr
Lawton, OK 73505
580 536-2800
J W Boat Repair
203 Se F Ave
Lawton, OK 73501
580 248-0889
Moore
Boats N Moore
2430 N Janeway Ave
Moore, OK 73160
405 799-9933
Youngs Camper Boat Storage Inc
3004 SW 111Th St
Moore, OK 73170
405 378-7373
Muskogee
Sharps Outboard Motors
3621 W Peak Blvd
Muskogee, OK 74401
918 683-4437
Marine Sales
2400 N 32nd St
Muskogee, OK 74401
918 686-7600
Oklahoma City
Bass Pro Shops Outdoor World
200 Bass Pro Dr
Oklahoma City, OK 73104
405 218-5200
Tims Outboard Service
6821 NW 10Th St
Oklahoma City, OK 73127
405 787-5671
York Marine Sales
6821 NW 10Th St
Oklahoma City, OK 73127
405 789-6139
Kens Boat Sales
2305 SW 29th St
Oklahoma City, OK 73119
405 631-2357
Internet Boat Sales
6101 NW 50Th St
Oklahoma City, OK 73122
405 789-0288
Direct Carpet Sales
4029 Northwest 10th Street
Oklahoma City, OK 73107
405 942-4105
Most fishing boat dealers offer a variety of new and used boats. Look for a basic jon boat, an aluminum fishing boat, a combination fish and ski boat, a sophisticated bass boat or coastal fishing boats with help from these local dealers.
Fishing boat types for Oklahoma waters
Fishing boats come in a variety of configurations including family fishing boats, pontoon boats, center console boats, bay boats, skiff boats, aluminum fishing boats, bass boats, inflatables, jon boats, canoes, kayaks, car toppers, electric boats and fish-and-ski models. Find yours at a fishing boat dealer near you.
If you like to fish in OK, many of these fishing boat dealers also carry an excellent selection of fishing tackle. You are apt to find a good selection of rods, reels, line, lures, and an assortment of fishing-related boat accessories. Some also offer live bait.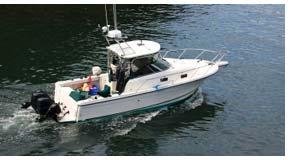 Oklahoma fishing boat and bass boat dealers are often a resource for information on local fishing events. They are likely to have schedules and contact information for fishing tournament organizations, as well as event results. Staff members at these fishing boat stores often have a keen interest in fishing. As a result, they are quite often aware of local fishing conditions at fisheries in the area. Some also participate in fishing tournaments. Before heading out on your next fishing trip, stop by and get valuable information about how the fish are being caught on the water you plan to fish.
Fishing boats in Oklahoma
Many of these fishing boat dealers also offer fishing licenses for sale. You can also acquire a fishing licence for Oklahoma at many of these dealers or by visiting the Oklahoma fishing licensing website.
Places To Go Fishing In OK
There are many places in Oklahoma to to go fishing. Some of the larger lakes and rivers include Fort Gibson Reservoir, Beaver River, Wolf Creek, Grand Lake of the Cherokees, Kaw Lake, Bird Creek, Keystone Lake, Lake Hudson, Canton Lake, Black Bear Creek, Canadian River, Fort Supply Reservoir, Great Salt Plains Lake, Lake Lloyd Vincent, Optima Lake, Broken Bow Reservoir, Hugo Lake, Lake Eufaula, Lake Texoma, Robert S Kerr Reservoir, Foss Reservoir, Lake Ellsworth, Red River, Kiamichi River, Lake Frederick, Little River, Tom Steed Reservoir and Waurika Lake. Most of these rivers and lakes provide excellent fishing opportunities.
Fishing Boat Companies & Manufacturers in Oklahoma
Manufacturers of boats and boating products in Oklahoma include Buster Boats and others. Support these local manufacturers as they help improve the local economy.
Camp in Oklahoma Near Fishing
Fishing and camping go hand in hand. Many of the fishing waters throughout Oklahoma also offer camping opportunities. Here are just a few of the many camping facilities located at or nearby fishing waterways. Black Mesa State Park, Foss State Park, Great Salt Plains State Park, Honey Creek State Park, Keystone State Park, Okmulgee State Park, Fort Cobb State Park, Great Plains State Park, Moneka Park Campground, Lake Eufaula State Park, Lake Texoma State Park and McGee Creek State Park are options to consider when planning your next fishing and camping excursion.
Fishing boats for sale in all states.