Washington DC Fishing Boats
Bass boat and aluminum fishing boat dealers in DC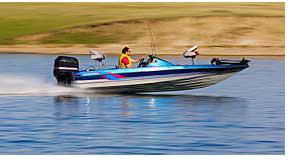 Washington, D.C., the capital of the United States, is not typically known for its fishing opportunities, but there are still some options for fishing enthusiasts. While the city itself does not have major fishing lakes, there are nearby water bodies such as the Potomac River and the Chesapeake Bay that offer fishing opportunities.
Fishing boats used in Washington, DC, are suited for the calm waters of the Potomac River. Aluminum boats are commonly seen, as they are lightweight and easy to maneuver in shallow waters. Bass boats, designed specifically for bass fishing, are also popular among anglers in the region.
For those who want to try fishing in Washington, D.C., but don't own a boat, fishing boat rentals are available at some marinas and waterfront businesses. Renting a fishing boat allows individuals or groups to enjoy a day out on the water without the commitment of owning a boat.
While fishing in Washington, D.C., might not provide the same experience as in more rural areas, it still offers a unique opportunity to combine outdoor recreation with the iconic landmarks and history of the nation's capital. Whether casting a line along the Potomac River or exploring the nearby Chesapeake Bay, anglers can enjoy a memorable fishing experience amidst the bustling cityscape.
Fishing boat dealers are located throughout Washington DC and nearby lakes and along rivers throughout DC.
Fishing boats come in a variety of configurations including family fishing boats, pontoon boats, center console boats, bay boats, skiff boats, aluminum fishing boats, bass boats, inflatables, jon boats, canoes, kayaks, car toppers, electric boats and fish-and-ski models. Find yours at a fishing boat dealer near you.
New & Used Bass & Fishing Boat Dealers
Most fishing boat dealers offer a variety of new and used boats. Look for a basic jon boat, an aluminum fishing boat, a combination fish and ski boat, a sophisticated bass boat or coastal fishing boats with help from these local dealers.
If you like to fish in DC, many of these fishing boat dealers also carry an excellent selection of fishing tackle. You are apt to find a good selection of rods, reels, line, lures, and an assortment of fishing-related boat accessories. Some also offer live bait.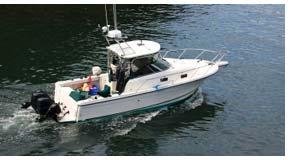 Washington DC fishing boat and bass boat dealers are often a resource for information on local fishing events. They are likely to have schedules and contact information for fishing tournament organizations, as well as event results. Staff members at these fishing boat stores often have a keen interest in fishing. As a result, they are quite often aware of local fishing conditions at fisheries in the area. Some also participate in fishing tournaments. Before heading out on your next fishing trip, stop by and get valuable information about how the fish are being caught on the water you plan to fish.
Many of these fishing boat dealers also offer fishing licenses for sale. You can also acquire a fishing licence for Washington DC at many of these dealers or by visiting the Washington DC fishing licensing website.
Camp in Washington DC Near Fishing
Fishing and camping go hand in hand. Many of the fishing waters throughout Washington DC also offer camping opportunities.
Fishing boats for sale in all states.

Boats & Boating