Michigan Fishing Boats
Bass boat and aluminum fishing boat dealers in MI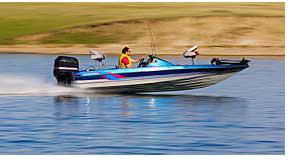 Fishing boat dealers are located throughout Michigan with many of the larger dealers nearby major metropolitan areas like Battle Creek, Grand Rapids, Kalamazoo, Kentwood, Muskegon, Detroit, Lansing, Livonia, Saginaw, Waterford, Big Rapids, Cadillac, Marquette, Newberry, Traverse City, Alpena, Cheboygan, Lewiston, Prudenville and Rogers City. Other fishing boat dealers can also be found near lakes and along rivers throughout rural Michigan.
New & Used Bass & Fishing Boat Dealers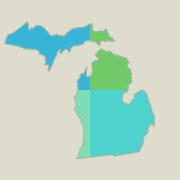 If you like to fish in MI, many of these fishing boat dealers also carry an excellent selection of fishing tackle. You are apt to find a good selection of rods, reels, line, lures, and an assortment of fishing-related boat accessories. Some also offer live bait.
Many of these fishing boat dealers also offer fishing licenses for sale. You can also acquire a fishing licence for Michigan at many of these dealers or by visiting the Michigan fishing licensing website.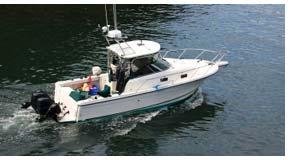 Michigan fishing boat and bass boat dealers are often a resource for information on local fishing events. They are likely to have schedules and contact information for fishing tournament organizations, as well as event results. Staff members at these fishing boat stores often have a keen interest in fishing. As a result, they are quite often aware of local fishing conditions at fisheries in the area. Some also participate in fishing tournaments. Before heading out on your next fishing trip, stop by and get valuable information about how the fish are being caught on the water you plan to fish.
Fishing boat types for Michigan waters
Fishing boats come in a variety of configurations including family fishing boats, pontoon boats, center console boats, bay boats, skiff boats, aluminum fishing boats, bass boats, inflatables, jon boats, canoes, kayaks, car toppers, electric boats and fish-and-ski models. Find yours at a fishing boat dealer near you.
Fishing boats in Michigan
Fishing Boats In Northwest Michigan
Fishing Boats In Northeast Michigan
Fishing Boats In Southwest Michigan
Fishing Boats In Southeast Michigan
Places To Go Fishing In MI
There are many places in Michigan to to go fishing. Some of the larger lakes and rivers include Black Lake, Ford River, Manistee River, Higgins Lake, Houghton Lake, Au Sable River, Hubbard Lake, Mullett Lake, Burt Lake, Tittabawassee River, Grand River, Crystal Lake, Elk Lake, Hamlin Lake, Torch Lake, Cass Lake, Lake Columbia, Lake St Clair, Orchard Village Lake, Walled Lake, Coldwater Lake, Gun Lake, Joseph River, Cass River, Gull Lake, Raisin River, Hardy Dam Pond and Indian Lake. Most of these rivers and lakes provide excellent fishing opportunities.
Fishing Boat Companies & Manufacturers in Michigan
Manufacturers of boats and boating products in Michigan include Skywoods Canoes and others. Support these local manufacturers as they help improve the local economy.
Camp in Michigan Near Fishing
Fishing and camping go hand in hand. Many of the fishing waters throughout Michigan also offer camping opportunities. Here are just a few of the many camping facilities located at or nearby fishing waterways. Otsego Lake State Park, Petoskey State Park, Young State Park , Burt Lake State Park, Clear Lake State Park, Rifle River Recreation Area, Bass River Recreation Area, Ionia Resreation Area, Muskegon State Park, Lake Hudson Recreation Area, Metamora-Hadley Recreation Area and Seven Lakes Recreation Area are options to consider when planning your next fishing and camping excursion.
Fishing boats for sale in all states.