Southeast MI Fishing Boats For Sale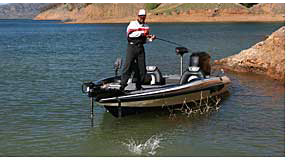 Enjoy fishing? Realize your dreams and acquire an ideal boat for your style fishing. Choose from select bass boats, aluminum fishing boats and other fishing boats for sale at boat dealers and outdoor centers in southeast MI. Find aluminum fishing boats, jon boats, bass boats and fish-and-ski models. Also locate dealers and other resources offering inshore, offshore and deep sea fishing boats in southern and eastern Michigan.
New and used fishing boats in Michigan
Fishing boat dealers are listed within proximity of attractions and cities including Detroit, Lansing, Livonia, Saginaw Cass Lake and Waterford.
If you are looking for a very specific boat configuration, chances are one of these dealers can help. Bass boats and other fishing boats have become sophisticated in recent years. Even jon boats and aluminum boats have built-in extras and conveniences to make fishing more fun and less work. Bass boats have become the ultimate fishing machines with fish finders, rod and tackle storage, cold storage, live wells and improved safety features. Deep sea fishing boats are loaded with comforts and conveniences once thought reserved for luxury boats and yachts.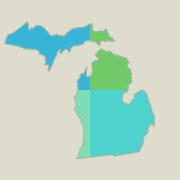 Fishing Boat Resources
Detroit
Ship Shape Yacht Club
100 Meadowbrook St
Detroit, MI 48214
313 824-4111
Saint Clair Yacht Sales
100 Meadowbrook St
Detroit, MI 48214
313 824-0610
St Clair Yacht Sales Inc
11000 Freud Street
Detroit, MI 48214
313 331-4510
Johnny's Boat Propeller Service
17307 East Warren Avenue
Detroit, MI 48224
313 885-7446
Lansing
Livonia
Fibertec Fiberglass Boat Rpr
13335 Inkster Rd
Livonia, MI 48150
734 458-1873
Saginaw
Bay Outboard Marine Inc
5230 Bay Rd
Saginaw, MI 48604
989 792-8631
Boaters World Discount Marine Center
3005 Bay Plaza Dr
Saginaw, MI 48604
989 797-3806
Invision Boatworks
5700 Becker Rd
Saginaw, MI 48601
989 754-3341
Waterford
Sunset Boats And Marine Services
4755 Dixie Hwy
Waterford, MI 48329
248 673-4705
Freds Custom Boat Repair
7683 Highland Rd
Waterford, MI 48327
248 666-2220
Sunfish OFC
4204 South Shore Street
Waterford, MI 48328
248 673-2750
Club Royale Marina Sales & Service
4300 Cass Elizabeth Road
Waterford, MI 48328
248 681-9100
Anderson Boat Sales
6477 Highland Road
Waterford, MI 48327
248 666-9922
Boat&Trailer Depot
3645 Highland Road
Waterford, MI 48328
248 738-1600
Cass Lake
Lake Columbia
Lake St Clair
Orchard Village Lake
Walled Lake
Cass River
Cass River
Lake Hudson Recreation Area
Metamora-Hadley Recreation Area
Seven Lakes Recreation Area
Fishing boat dealers and outdoor centers in southeast MI
Listed here find local fishing boat dealers, outdoor centers and other resources offering fishing boats for sale. Dealers typically represent more than one boat manufacturers to provide you with brand, style and feature options. In addition to new boats, most carry a variety of used boats for sale. Contact them to see if they have a boat that ideally suits your preferred fishing style.
Locate fishing boat dealers and other boat sales locations throughout Michigan by region, within or nearby cities in eastern and southern sections of the state.
Click here to acquire a Michigan fishing license.
Boating in southeast Michigan
A variety of new and used fishing boats are offered for sale. Whether you want to go deep sea fishing in coastal waters or catch bass and crappie at a local lake, there is nothing quite like the thrill of having your own boat to get there.
Fishing boat storage.
If you are looking for a place to store your fishing boat in Southeast Michigan, you may want to contact marinas on your favorite fishing waters. Marinas including Harbor Heights Marina, Port Sanilac Marina and Swan Yacht Basin Marina either offer boat storage or can refer you to a resource for storing your boat. Be certain to keep your fishing gear and electronics in a dry and secure boat storage area.
Banks and other lending institutions in your area offering options for boat loans can help you with financing. They can quote rates and terms for your boat loan in Michigan. By acquiring quotes from several lenders, you can compare rates, payment schedules and benefits. Boat dealers can often assist you with financing options as well.
To compare a variety of fishing boats all in one location, be sure to attend a boat show near you. These annual events provide an excellent way to view many boats at one location for comparison of features and pricing.
If you are purchasing a new or used fishing boat it is highly recommended you acquire boat insurance to protect your investment, fishing gear and members of your boating party.
Find fishing boats for sale in other states.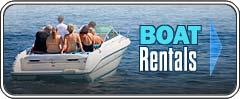 MI Boat Rentals
Fishing Boats In Northwest MI
Fishing Boats In Northeast MI
Fishing Boats In Southwest MI
Fishing Boats In Southeast MI
MI Boats & Boating