New York Fishing Boats
Bass boat and aluminum fishing boat dealers in NY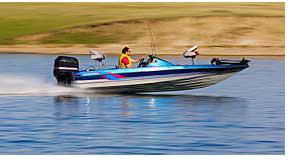 New York, known for its diverse landscapes and abundant water bodies, offers excellent opportunities for fishing enthusiasts. The state boasts a variety of fishing boats designed to cater to different fishing experiences and preferences. From serene freshwater lakes to scenic rivers and bays, New York's fishing boats take anglers to some of the best fishing spots in the region.
New York is home to several major fishing lakes, each with its own unique charm and fish species. Lakes such as Lake Ontario, Lake Erie, and the Finger Lakes are popular among anglers for their bountiful catches. These lakes provide an array of fishing experiences, from catching trophy-sized salmon and trout in the Great Lakes to reeling in bass, walleye, and perch in the Finger Lakes.
Fishing boat types in New York vary depending on the fishing style and location. Aluminum boats are a common choice due to their durability, lightweight nature, and affordability. They are perfect for navigating both shallow and deeper waters. Bass boats, designed specifically for bass fishing, offer features like elevated casting decks and powerful engines for swift maneuvering. Walleye boats are optimized for targeting this popular game fish, equipped with specialized equipment and fish finders.
For those who don't own a fishing boat or are visiting the state, fishing boat rental services are readily available. Numerous marinas and boat rental companies across New York offer a range of fishing boats for rent. This allows anglers and outdoor enthusiasts to explore different water bodies without the hassle of boat ownership, making it convenient and accessible to enjoy fishing in the state's diverse waterways.
Fishing boat dealers are located throughout New York with many of the larger dealers nearby major metropolitan areas like Auburn, Binghamton, Buffalo, Rochester, Syracuse, Albany, New York, Saratoga Springs, Schenectady, Utica, Fort Drum, Fultom, Ogdensburg, Oswego, Watertown, Glens Falls, Malone, Massena, Plattsburg and Potsdam. Other fishing boat dealers can also be found near lakes and along rivers throughout rural New York.
New & Used Bass & Fishing Boat Dealers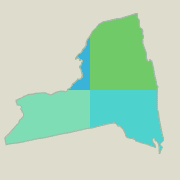 New York Resources
Auburn
Bass Pro Shop
1579 Clark Street Rd
Auburn, NY 13021
315 253-4047
Buffalo
R C R Yachts Inc
284 Fuhrmann Blvd
Buffalo, NY 14203
716 856-6314
C Me Sales
1850 Hertel Ave
Buffalo, NY 14216
716 837-4148
Navy Point Yacht Sales
200 Fuhrmann Blvd
Buffalo, NY 14203
716 853-7245
Windward Marine Yacht Sales
1111 Fuhrmann Boulevard
Buffalo, NY 14203
716 823-7769
Rochester
RCR Yachts Inc
70 Pattonwood Dr
Rochester, NY 14617
585 339-9730
Shumway Yacht Sales
70 Pattonwood Dr
Rochester, NY 14617
585 342-1040
Riverview Yacht Basin
18 Petten Street
Rochester, NY 14612
585 663-0088
South Shore Yacht Sales OFC
1415 Clinton Avenue North
Rochester, NY 14621
585 266-4550
Voyager Boat Sales Inc
Stutson Street East
Rochester, NY 14603
585 342-5150
Syracuse
Syracuse Yacht Sales Inc
4600 West Genesee Street
Syracuse, NY 13219
315 446-2731
Albany
Beckley's Boats
2022 Central Avenue
Albany, NY 12205
518 456-7170
New York
Yacht For All Seasons Inc
1700 York Ave, Apt 4F
New York, NY 10128
212 534-6380
Lots Of Yachts
1 Irving Pl, Ofc 1
New York, NY 10003
212 674-4795
Dove Yacht Charters
33 Riverside Dr, Apt 10Fa
New York, NY 10023
212 594-1561
Yacht Owners Association of NYC
225 West 35th Street Suite 804
New York, NY 10001
212 736-1010
Chelsea Piers Yacht Charters
North River Pier 59
New York, NY 10001
212 645-6626
Golden Key Yacht Sales
228 East 56th Street
New York, NY 10022
212 644-1980
Saratoga Springs
Point Breeze Marina & Boat Sales
1459 Route 9P
Saratoga Springs, NY 12866
518 587-3397
Boat Mart
549 Union Avenue
Saratoga Springs, NY 12866
518 584-2628
Schenectady
Schenectady Canoe Sales
502 Summit Ave
Schenectady, NY 12307
518 370-0367
Boat House Canoes And Kayaks
2855 Aqueduct Rd
Schenectady, NY 12309
518 393-5711
Boat & Dock Marine Equipment
461 Alden Road 34
Schenectady, NY 12345
905 415-2770
Utica
Utica Boat
Sea Ray Boulevard & Comme
Utica, NY 13501
315 736-5520
Most fishing boat dealers offer a variety of new and used boats. Look for a basic jon boat, an aluminum fishing boat, a combination fish and ski boat, a sophisticated bass boat or coastal fishing boats with help from these local dealers.
Fishing boat types for New York waters
Fishing boats come in a variety of configurations including family fishing boats, pontoon boats, center console boats, bay boats, skiff boats, aluminum fishing boats, bass boats, inflatables, jon boats, canoes, kayaks, car toppers, electric boats and fish-and-ski models. Find yours at a fishing boat dealer near you.
If you like to fish in NY, many of these fishing boat dealers also carry an excellent selection of fishing tackle. You are apt to find a good selection of rods, reels, line, lures, and an assortment of fishing-related boat accessories. Some also offer live bait.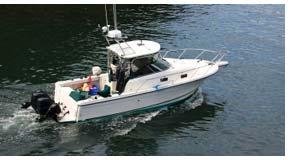 New York fishing boat and bass boat dealers are often a resource for information on local fishing events. They are likely to have schedules and contact information for fishing tournament organizations, as well as event results. Staff members at these fishing boat stores often have a keen interest in fishing. As a result, they are quite often aware of local fishing conditions at fisheries in the area. Some also participate in fishing tournaments. Before heading out on your next fishing trip, stop by and get valuable information about how the fish are being caught on the water you plan to fish.
Many of these fishing boat dealers also offer fishing licenses for sale. You can also acquire a fishing licence for New York at many of these dealers or by visiting the New York fishing licensing website.
Places To Go Fishing In NY
There are many places in New York to to go fishing. Some of the larger lakes and rivers include Cranberry Lake, Black River, St Lawrence River, Great Sacandaga Lake, Indian Lake, Hudson River, Lake Champlain, Lake George, Black Lake, St Regis River, Chemung River, Crystal Lake, Lake Ontario, Oneida Lake, Salmon River Reservoir, Allegheny Reservoir, Ashokan Reservoir, Cannonsville Reservoir, Pepacton Reservoir, Seneca Lake, Canandaigua Lake, Cayuga Lake, Tonowanda Creek, Chenango River, Chautauqua Lake, Schoharie Creek, Keuka Lake and Owasco Lake. Most of these rivers and lakes provide excellent fishing opportunities.
Fishing Boat Companies & Manufacturers in New York
Manufacturers of boats and boating products in New York include Scarano Boat Building and others. Support these local manufacturers as they help improve the local economy.
Fishing and camping go hand in hand. Many of the fishing waters throughout New York also offer camping opportunities. Here are just a few of the many camping facilities located at or nearby fishing waterways. Cedar Point State Park, Coles Creek State Park, Wellesley Island State Park, Higley Flow State Park, Macomb Reservation State Park, Point Au Roche State Park, Allegany State Park, Beaver Island State Park, Long Point State Park on Lake Chautauqua, Gilbert Lake State Park, Lake Tiorati Beach and Rockland Lake State Park are options to consider when planning your next fishing and camping excursion.
Fishing boats for sale in all states.