North Carolina Fishing Boats
Bass boat and aluminum fishing boat dealers in NC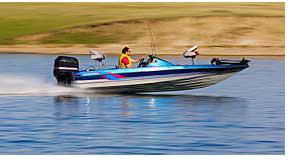 Fishing boat dealers are located throughout North Carolina with many of the larger dealers nearby major metropolitan areas like Ashville, Charlotte, Hendersonville, Murphy, Waynesville, Fayetteville, Goldsboro, Jacksonville, Rockingham, Wilmington, Boone, Greensboro, High Point, Lenoir, Winston Salem, Durham, Elizabeth City, Greenville, Raleigh and Rocky Mt. Other fishing boat dealers can also be found near lakes and along rivers throughout rural North Carolina.
New & Used Bass & Fishing Boat Dealers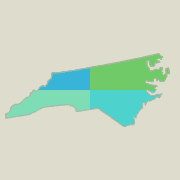 Most fishing boat dealers offer a variety of new and used boats. Look for a basic jon boat, an aluminum fishing boat, a combination fish and ski boat, a sophisticated bass boat or coastal fishing boats with help from these local dealers.
If you like to fish in NC, many of these fishing boat dealers also carry an excellent selection of fishing tackle. You are apt to find a good selection of rods, reels, line, lures, and an assortment of fishing-related boat accessories. Some also offer live bait.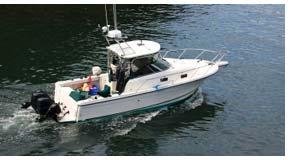 North Carolina fishing boat and bass boat dealers are often a resource for information on local fishing events. They are likely to have schedules and contact information for fishing tournament organizations, as well as event results. Staff members at these fishing boat stores often have a keen interest in fishing. As a result, they are quite often aware of local fishing conditions at fisheries in the area. Some also participate in fishing tournaments. Before heading out on your next fishing trip, stop by and get valuable information about how the fish are being caught on the water you plan to fish.
Many of these fishing boat dealers also offer fishing licenses for sale. You can also acquire a fishing licence for North Carolina at many of these dealers or by visiting the North Carolina fishing licensing website.
Fishing boats in North Carolina
Fishing Boats In Northwest North Carolina
Fishing Boats In Northeast North Carolina
Fishing Boats In Southwest North Carolina
Fishing Boats In Southeast North Carolina
Places To Go Fishing In NC
There are many places in North Carolina to to go fishing. Some of the larger lakes and rivers include B Everett Jordan Lake, Don River, Yadkin River, Kerr Lake, Lake Gaston, Roanoke River, Lake Mattamuskeet, Phelps Lake, Belews Lake, Tar River, Broad River, High Rock Lake, Lake Hickory, Lake James, Lake Tillery, Badin Lake, Bay Tree Lake, Blewett Falls Lake, Lake Norman, Lake Waccamaw, Apalachia Lake, Chatuge Lake, Rocky River, Cape Fear River, Fontana Lake, South River, Hiwassee Lake and Lake Wylie. Most of these rivers and lakes provide excellent fishing opportunities.
Fishing Boat Companies & Manufacturers in North Carolina
Manufacturers of boats and boating products in North Carolina include Privateer Boat Company and others. Support these local manufacturers as they help improve the local economy.
Fishing and camping go hand in hand. Many of the fishing waters throughout North Carolina also offer camping opportunities. Here are just a few of the many camping facilities located at or nearby fishing waterways. Haw River State Park, Lake James State Park, New River State Park, Kerr Lake State Recreation Area, Lake Norman State Park, Pettigrew State Park, Fayetteville Springs Valley Park, French Broad River Campground, Waldo's Beach Campground, Jones Lake State Park, Lake Waccamaw State Park and Singletary Lake State Park are options to consider when planning your next fishing and camping excursion.
Fishing boats for sale in all states.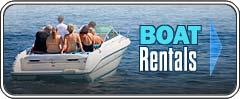 Fishing boat types for North Carolina waters
Fishing boats come in a variety of configurations including family fishing boats, pontoon boats, center console boats, bay boats, skiff boats, aluminum fishing boats, bass boats, inflatables, jon boats, canoes, kayaks, car toppers, electric boats and fish-and-ski models. Find yours at a fishing boat dealer near you.
Boats & Boating