South Carolina Fishing Boats
Bass boat and aluminum fishing boat dealers in SC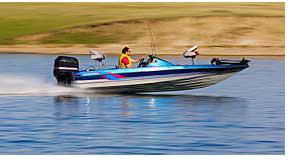 South Carolina, with its diverse waterways and abundant fishing opportunities, is a paradise for anglers and boating enthusiasts. The area offers numerous fishing boats that cater to different styles and preferences, making it easy for fishermen to find the perfect vessel for their adventures.
Among South Carolina's major fishing lakes, Lake Murray stands out as a popular destination for anglers. Its vast size and diverse fish population, including largemouth bass, striped bass, and catfish, make it a prime location for fishing excursions.
When it comes to fishing boat types, aluminum boats are a common choice due to their durability, lightweight nature, and ease of maneuvering. These boats are well-suited for navigating both shallow and deep waters, making them ideal for exploring the state's varied fishing spots.
For those seeking specialized fishing experiences, bass boats and walleye boats are excellent options. Bass boats are designed for bass fishing with features like livewells, casting decks, and powerful outboard motors. Walleye boats, on the other hand, are engineered to optimize the pursuit of walleye, a prized catch in a few South Carolina's waters.
For visitors who don't own a fishing boat or prefer to try different boat models, fishing boat rentals are readily available across the state. Rental services allow anglers to access the water without the commitment of boat ownership and explore a variety of lakes and rivers, enriching their fishing experience.
South Carolina's captivating fishing scene, combined with the diverse range of fishing boat types and rental options, ensures that fishing enthusiasts have an unforgettable and rewarding time exploring the state's picturesque lakes and rivers in search of their next big catch.
Fishing boat dealers are located throughout South Carolina with many of the larger dealers nearby major metropolitan areas like Aiken, Columbia, McCormick, Ridgeland, Seven Oaks, Charleston, Myrtle Beach, North Charleston, Sumter, Walterboro, Clemson, Greenville, Rock Hill, Seneca, Spartanburg, Camden, Florence, Fort Mill, Lancaster and Rock Hill. Other fishing boat dealers can also be found near lakes and along rivers throughout rural South Carolina.
New & Used Bass & Fishing Boat Dealers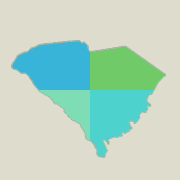 SC Resources
Greenville
Port Tronics Fishing World
1904 Piedmont Hwy
Greenville, SC 29605
864 299-1432
Palmetto Boat Center
2840 New Easley Hwy
Greenville, SC 29611
864 269-6200
Augusta Road Marine Sales
4705 Augusta Road
Greenville, SC 29605
864 277-5011
Floatair Boat Lift
127 Henry Street
Greenville, SC 29609
864 467-1806
Seneca
The Boat Dock Company Inc
110 Mountain View Drive
Seneca, SC 29672
864 888-2326
Spartanburg
John's Boat Works
748 Foster Mill Road
Spartanburg, SC 29302
864 542-8088
Camden
Bendel's On the Spot Boat Repair
2336 Horton Acres Lane
Camden, SC 29020
803 475-9807
Boat-Rite
2163 John G Richards Road
Camden, SC 29020
803 432-8383
Fort Mill
Dixie Land Boat & Cars
3310 Highway 51 North
Fort Mill, SC 29715
803 802-4460
Lancaster
Carolina Propeller Repair
2939 Lynwood Dr
Lancaster, SC 29720
803 286-7767
B J Auto Boat Repair
1334 Wade St
Lancaster, SC 29720
803 283-1043
Aiken
Outboard Shop
2041 Richland Avenue East
Aiken, SC 29801
803 648-7575
Columbia
The Boat Exchange
1652 Lake Murray Blvd
Columbia, SC 29212
803 732-7424
Sea Hunt Boats Inc
2348 Shop Rd
Columbia, SC 29201
803 755-6539
Pine Marina Boat Service Inc
5317 Bush River Road
Columbia, SC 29212
803 772-2473
Boaters World Marine Center
1009 Bower Parkway
Columbia, SC 29212
803 732-2300
Ballentine Boat Center
1008 Mount Vernon Church
Columbia, SC 29201
803 781-1047
Boat & Watercraft Portable Boats
2738 Millwood Avenue
Columbia, SC 29205
803 748-0900
Charleston
Coastal Carolina Yacht Sales
145 Lockwood Blvd
Charleston, SC 29403
843 723-7557
Sea Island Yacht Sales Inc
105 Wappoo Creek Dr, Ste 3A
Charleston, SC 29412
843 762-2610
Hull Company Yacht Sales
3 Lockwood Drive
Charleston, SC 29401
843 577-7222
Cape Fear Yacht Sales of SC
3 Lockwood Drive
Charleston, SC 29401
843 723-5756
Charleston Yacht Sales
3 Lockwood Drive Suite 201
Charleston, SC 29401
843 577-5050
Jarrett Bay Yacht Sales
3 Lockwood Drive
Charleston, SC 29401
843 722-4546
Myrtle Beach
Carolina Trailer
7794 Highway 544
Myrtle Beach, SC 29588
843 903-2697
Lens Boat Ship Propellers
1550B Highway 17 N
North Myrtle Beach, SC 29582
843 280-2908
Harbourview Yacht Sales
1 Harbourgate
North Myrtle Beach, SC 29582
843 249-9472
Berry-Boger Yacht Sales
2120 Sea Mountain Highway
North Myrtle Beach, SC 29582
843 249-6167
North Charleston
Charleston Yachting Co
4208 Pace St, Ste B
North Charleston, SC 29405
843 278-8659
Vector Boats
3074 Ashley Phosphate Rd
North Charleston, SC 29418
843 207-9100
Stinger Boats Of Charleston
4747 Franchise St
North Charleston, SC 29418
843 225-7731
Adventures In Boating
2079 Austin Ave
North Charleston, SC 29405
843 744-2561
Charleston Boat Center
5133 Rivers Ave
North Charleston, SC 29406
843 747-1344
Iron Knight Trailers
5465 Woodbine Avenue Suite D
North Charleston, SC 29406
843 747-2320
Sumter
Cj's Outboard & Marine
11238 Highway 260
Sumter, SC 29150
803 478-8103
Most fishing boat dealers offer a variety of new and used boats. Look for a basic jon boat, an aluminum fishing boat, a combination fish and ski boat, a sophisticated bass boat or coastal fishing boats with help from these local dealers.
Fishing boat types for South Carolina waters
Fishing boats come in a variety of configurations including family fishing boats, pontoon boats, center console boats, bay boats, skiff boats, aluminum fishing boats, bass boats, inflatables, jon boats, canoes, kayaks, car toppers, electric boats and fish-and-ski models. Find yours at a fishing boat dealer near you.
If you like to fish in SC, many of these fishing boat dealers also carry an excellent selection of fishing tackle. You are apt to find a good selection of rods, reels, line, lures, and an assortment of fishing-related boat accessories. Some also offer live bait.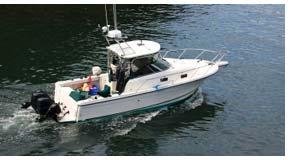 South Carolina fishing boat and bass boat dealers are often a resource for information on local fishing events. They are likely to have schedules and contact information for fishing tournament organizations, as well as event results. Staff members at these fishing boat stores often have a keen interest in fishing. As a result, they are quite often aware of local fishing conditions at fisheries in the area. Some also participate in fishing tournaments. Before heading out on your next fishing trip, stop by and get valuable information about how the fish are being caught on the water you plan to fish.
Many of these fishing boat dealers also offer fishing licenses for sale. You can also acquire a fishing licence for South Carolina at many of these dealers or by visiting the South Carolina fishing licensing website.
Places To Go Fishing In SC
There are many places in South Carolina to to go fishing. Some of the larger lakes and rivers include Fishing Creek Reservoir, Enoree River, Saluda River, Lake Robinson, Lake Wallace, Catawba River, Lake Wylie, Wateree Lake, Hartwell Lake, Lynches River, Edisto River, Lake Jocassee, Lake Keowee, Monticello Reservoir, Richard B Russell Lake, Ashwood Lake, Forest Lake, Lake Marion, Lake Moultrie, Westons Pond, Clarks Hill Lake, Lake Murray, Savannah River, Black River, Langley Pond, Santee River, Par Pond and Reynolds Pond. Most of these rivers and lakes provide excellent fishing opportunities.
Fishing Boat Companies & Manufacturers in South Carolina
Manufacturers of boats and boating products in South Carolina include Stingray Boats and others. Support these local manufacturers as they help improve the local economy.
Camp in South Carolina Near Fishing
Fishing and camping go hand in hand. Many of the fishing waters throughout South Carolina also offer camping opportunities. Here are just a few of the many camping facilities located at or nearby fishing waterways. Devils Fork State Park, Lake Hartwell State Recreation Area, Table Rock State Park, Cheraw State Park, Little Pee Dee State Park, Myrtle Beach State Park, Aiken State Natural Area, Barnwell State Park, Lake Warren State Park, Edisto Beach State Park, Givhans Ferry State Park and Hunting Island State Park are options to consider when planning your next fishing and camping excursion.
Fishing boats for sale in all states.