Choose The Ideal Fishing Boat For Local Lakes In Louisiana
Bass boat and aluminum fishing boat dealers in LA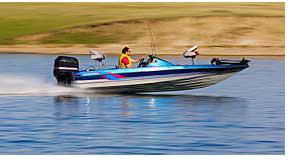 Louisiana, known for its rich fishing culture and diverse waterways, offers a wide range of fishing boats to cater to anglers of all kinds. Among the popular fishing boat types are the bass boat and the aluminum boats. These specialized vessels are designed to enhance the fishing experience, providing comfort, stability, and features tailored to the specific needs of anglers.
Bass boats are a favorite choice among bass fishermen due to their speed, maneuverability, and shallow draft. They are equipped with powerful outboard motors that allow anglers to quickly move from one fishing spot to another, ensuring they don't miss any opportunities. Bass boats often have a low profile, which helps anglers navigate through vegetation-rich areas where bass tend to hide.
For those who don't own their own fishing boats, Louisiana offers various fishing boat rentals. These rental options allow both experienced anglers and beginners to enjoy a day of fishing without the commitment of owning a boat. Renting a fishing boat allows individuals or groups to explore different fishing spots and experience the thrill of catching a variety of fish species that thrive in Louisiana's waters.
Whether casting for bass in the shallow waters of the bayous or targeting walleye in the scenic lakes and rivers, fishing boats are an integral part of the Louisiana fishing experience. From the serene marshlands of the Gulf Coast to the abundant freshwater lakes and rivers, Louisiana's fishing boats offer the perfect platform for anglers to immerse themselves in the state's vibrant fishing culture and create unforgettable memories on the water.
Fishing boat dealers are located throughout Louisiana with many of the larger dealers nearby major metropolitan areas like Crowley, Lafayette, Lake Charles, Leesville, Opelousas, Baton Rouge, Franklin, Hammond, Kenner, New Orleans, Bossier City, Logansport, Monroe, Natchitoches, Shreveport, Delhi, Ferriday, Jonesville, Oak Grove and Winnsboro. Other fishing boat dealers can also be found near lakes and along rivers throughout rural Louisiana.
New & Used Bass & Fishing Boat Dealers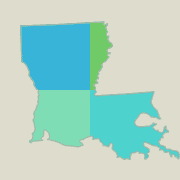 LA Resources
Bossier City
Travis Boating Center La Inc
4306 E Texas St
Bossier City, LA 71111
318 752-0604
Monroe
Griffin's Propeller Service
1988 Jim Reeves Road
Monroe, LA 71201
318 699-9609
Mccarty's Outboard Motor Repair
1310 Evergreen Street
West Monroe, LA 71292
318 323-2170
Shreveport
Southern Composite Yacht Inc
10909 Doug Attaway Blvd
Shreveport, LA 71115
318 797-7633
Bass Professional Shops Outdoor World
100 Bass Pro Drive
Shreveport, LA 71101
318 549-8800
Murphy's Outboard Repair Shop
6255 Greenwood Road
Shreveport, LA 71119
318 635-7356
Powertech Marine Propellers
8101 Kingston Road Suite 120
Shreveport, LA 71108
318 688-1970
Lafayette
Gulf Coast Boats
120 Banks Ave
Lafayette, LA 70506
337 235-3216
Acadiana Outboard Boat Repair
139 E Broussard Rd
Lafayette, LA 70503
337 504-2178
Roberie Racing & Outboard Machine
205 Darbonne Road
Lafayette, LA 70508
337 984-0129
Lake Charles
Custom Boats Unlimited
4401 Louisiana Ave
Lake Charles, LA 70607
337 478-9372
Baton Rouge
Marine Resale LLC
10044 Hooper Rd
Baton Rouge, LA 70818
225 262-8303
Boats Unlimited
7035 Airline Hwy
Baton Rouge, LA 70805
225 357-3118
Caudills Boat Repair Service
8880 Antioch Rd
Baton Rouge, LA 70817
225 752-0109
McClain Trailers
6800 Airline Highway
Baton Rouge, LA 70805
225 356-4000
Phillips & Sons Auto Sales
4760 Airline Highway
Baton Rouge, LA 70805
225 357-6225
Charlie Ward Outboard Repair
6254 Greenwell Springs Road
Baton Rouge, LA 70806
225 924-3837
Franklin
Marks Air Boats Inc
1364 Chatsworth Rd
Franklin, LA 70538
337 828-0404
Don's Outboard Motors
1614 Willow Street
Franklin, LA 70538
337 828-2160
Hammond
Boat City USA
14113 W Club Deluxe Rd
Hammond, LA 70403
985 542-2028
Kenner
Pearson's Trailer Parts & Repair CO Inc
1002 Duncan Street
Kenner, LA 70062
504 469-6372
New Orleans
Murray Yacht Sales Inc
7356 W Roadway St
New Orleans, LA 70124
504 283-2507
Fisherman's Net & Supply CO
4540 Downman Road
New Orleans, LA 70126
504 244-8767
Alpha Yacht Sales
6701 Stars And Stripes Boulevard
New Orleans, LA 70126
504 243-8977
A & M Yacht Sales Inc
126 South Roadway Street
New Orleans, LA 70124
504 282-6800
Pontchartrain Yacht Sales
4902 South Claiborne Avenue
New Orleans, LA 70125
504 899-1258
Poseidon Marine Wholesaler of NOLA
5600 Jefferson Highway
New Orleans, LA 70123
504 733-2626
Most fishing boat dealers offer a variety of new and used boats. Look for a basic jon boat, an aluminum fishing boat, a combination fish and ski boat, a sophisticated bass boat or coastal fishing boats with help from these local dealers.
If you enjoy fishing in LA, many of these fishing boat dealers also carry an excellent selection of fishing tackle. You are apt to find a good selection of rods, reels, line, lures, and an assortment of fishing-related boat accessories. Some also offer live bait.
Fishing boat types for Louisiana waters
Fishing boats come in a variety of configurations including family fishing boats, pontoon boats, center console boats, bay boats, skiff boats, aluminum fishing boats, bass boats, inflatables, jon boats, canoes, kayaks, car toppers, electric boats and fish-and-ski models. Find yours at a fishing boat dealer near you.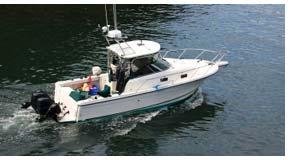 Louisiana fishing boat and bass boat dealers are often a resource for information on local fishing events. They are likely to have schedules and contact information for fishing tournament organizations, as well as event results. Staff members at these fishing boat stores often have a keen interest in fishing. As a result, they are quite often aware of local fishing conditions at fisheries in the area. Some also participate in fishing tournaments. Before heading out on your next fishing trip, stop by and get valuable information about how the fish are being caught on the water you plan to fish.
Fishing boats in Louisiana
Many of these fishing boat dealers also offer fishing licenses for sale. You can also acquire a fishing licence for Louisiana at many of these dealers or by visiting the Louisiana fishing licensing website.
Places To Go Fishing In LA
There are many places in Louisiana to to go fishing. Some of the larger lakes and rivers include Catahoula Lake, Castor Creek, Red River, Lake Bruin, Lake Saint John, Boeuf River, Lovelace Lake, Turkey Creek Lake, Caddo Lake, Tensas River, Calcasieu River, Cross Lake, Lake Iatt, Lake Bistineau, Toledo Bend, Lac des Allemands, Lake Maurepas, Lake Palourde, Lake Salvador, Lake Verret, Anacoco Lake, Cocodrie Lake, Mermentau River, Pearl River, Grand Lake, Tangipahoa River, Lake Henderson and Vernon Lake. Most of these rivers and lakes provide excellent fishing opportunities.
Fishing Boat Companies & Manufacturers in Louisiana
Manufacturers of boats and boating products in Louisiana include Swiftships and others. Support these local manufacturers as they help improve the local economy.
Camp in Louisiana Near Fishing
Fishing and camping go hand in hand. Many of the fishing waters throughout Louisiana also offer camping opportunities. Here are just a few of the many camping facilities located at or nearby fishing waterways. Jimmie Davis State Park, Lake Bistineau State Park, Lake Claiborne State Park, Lake Bruin State Park, Lake D'Arbonne State Park, Poverty Point Reservoir State Park, Chicot State Park, Sam Houston Jones State Park, South Toledo Bend State Park , Grand Isle State Park, Lake Fausse Pointe State Park and St. Bernard State Park are options to consider when planning your next fishing and camping excursion.
Fishing boats for sale in all states.