Louisiana Boat Repair
Boat service, maintenance and repair in LA.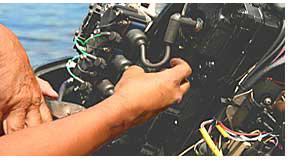 Select the ideal boat repair service to care for your dream boat. Many qualified boat repair specialists are located throughout Louisiana. We list LA boat repair centers by their proximity to major cities including Logansport, Natchitoches, Delhi, Jonesville, Winnsboro, Lafayette, Leesville, Baton Rouge, Hammond, New Orleans, Bossier City, Monroe, Shreveport, Ferriday, Oak Grove, Crowley, Lake Charles, Opelousas, Franklin and Kenner.
Marinas in Louisiana
Marinas often provide boat repair services as well as boat storage and boat launching. These services often vary with the season so it is important to contact marinas directly to define the level of boat repair services offered. Some of the major marinas in Louisiana include Barron's Landing & Marina, Melvin's Landing, Midway Marina & RV Park, Lake Bruin Marina, Bayou Teche Marina, Bowtie Marina, Cyprus Cove Marina and Houma's Downtown Marina.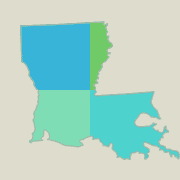 LA Resources
Bossier City
Travis Boating Center La Inc
4306 E Texas St
Bossier City, LA 71111
318 752-0604
Monroe
E Ks Marine Service
120 Cryer St
West Monroe, LA 71291
318 361-9364
Griffin's Propeller Service
1988 Jim Reeves Road
Monroe, LA 71201
318 699-9609
E K'S Marine Service
120 Cryer Street
West Monroe, LA 71291
318 361-9364
Joe's Marine Service
601 Downing Pines Road
West Monroe, LA 71292
318 325-5787
Mccarty's Outboard Motor Repair
1310 Evergreen Street
West Monroe, LA 71292
318 323-2170
Kimball's Fiberglass & Motorsports
707 Trenton Street
West Monroe, LA 71291
318 396-1002
Natchitoches
Twin Rivers Marine Service
231 Grand Ecore Spur
Natchitoches, LA 71457
318 352-2010
Shreveport
Caddo Fiberglass
1953 Motes Island St
Shreveport, LA 71107
318 424-3470
Reeves Marine Center - Parts & Service
7288 Greenwood Road
Shreveport, LA 71119
318 938-8800
Campbell's Marine Service
322 Franklin Street
Shreveport, LA 71101
318 221-7777
Murphy's Outboard Repair Shop
6255 Greenwood Road
Shreveport, LA 71119
318 635-7356
Lafayette
Fiberglass Fabricators Inc
104 Sunshine St
Lafayette, LA 70506
337 984-2091
Gulf Coast Boats
120 Banks Ave
Lafayette, LA 70506
337 235-3216
Acadiana Outboard Boat Repair
139 E Broussard Rd
Lafayette, LA 70503
337 504-2178
Cayacraft Fiberglass Products
1010 8th Street
Lafayette, LA 70501
337 232-9800
Lake Charles
Genes Marine Service
2650 Highway 14 E
Lake Charles, LA 70607
337 474-2125
Custom Boats Unlimited
4401 Louisiana Ave
Lake Charles, LA 70607
337 478-9372
Lake Charles Launch Service
5430 Eastern Drive
Lake Charles, LA 70607
337 562-8500
Barrow's Coatings & Upholstery
104 Widgeon Street # D
Lake Charles, LA 70615
337 433-8158
Meche's Auto Upholstery
617 12th Street
Lake Charles, LA 70601
337 433-0170
Advanced Marine Repair
6746 Highway 90 East
Lake Charles, LA 70615
337 433-7877
Baton Rouge
Elmwood Marine Services Baton Rouge
2500 River Rd S
Baton Rouge, LA 70802
225 344-1225
Caudills Boat Repair Service
8880 Antioch Rd
Baton Rouge, LA 70817
225 752-0109
Sanders Marine Service
6417 Choctaw Drive
Baton Rouge, LA 70805
225 359-6901
Allen Marine Service
3975 72nd Avenue
Baton Rouge, LA 70807
225 357-5604
Charlie Ward Outboard Repair
6254 Greenwell Springs Road
Baton Rouge, LA 70806
225 924-3837
Franklin
Marks Air Boats Inc
1364 Chatsworth Rd
Franklin, LA 70538
337 828-0404
Bayou Marine Service
1705 Willow Street
Franklin, LA 70538
337 828-7226
Hammond
Boat City USA
14113 W Club Deluxe Rd
Hammond, LA 70403
985 542-2028
Kenner
Transworld Maritime Services Inc
940 Industry Road Suite B9
Kenner, LA 70062
504 464-9941
Pearson's Trailer Parts & Repair CO Inc
1002 Duncan Street
Kenner, LA 70062
504 469-6372
New Orleans
Amoss Trading Services
5333 River Rd, Ste E
New Orleans, LA 70123
504 524-1900
Mayer Yachts Services Inc
406 S Roadway St
New Orleans, LA 70124
504 282-1700
Blue Dot Fiberglassing
2409 Paris Road
New Orleans, LA 70129
504 277-7781
Global Ship Services
1770 Tchoupitoulas Street
New Orleans, LA 70130
504 522-7627
Amoss Trading Services
2 Canal Street Suite 2344
New Orleans, LA 70130
504 524-1900
Mayer Yacht's Services Inc
401 Broadway Street
New Orleans, LA 70118
504 282-1700
Louisiana boat repair map
While some repair centers specialize in specific types of boats or motors, most can offer basic services on virtually all types of boats. If you have complex repair or diagnostic requirements, you may need to locate a dealer offering those specific services. Some of these centers specialize only in the brand of boats and motors they offer for sale, while other facilities may offer maintenance and service to a wide variety of popular boat and motor brands. Repair to hulls, trailers and boat interiors are often offered by service providers which are not brand specific.
Cities are listed in the boat dealer and fishing boat dealer listings, by region of the state for your convenience.
Boat repair services in Louisiana are performed by a wide range of specialists. Hull and structure repairs are handled by experts in fiberglass, aluminum and other boat materials.
LA Boat Repair
Boat motor repair, service and maintenance is provided by trained mechanical technicians, many of whom are certified by boat motor manufacturers. Some specialize in inboard motors and outdrives while others specialize in outboard motors. Others offer repair services for both.
Service and repair for all types of boats.
Louisiana boat repair services are offered for sailboats, pleasure boats, family boats, yachts, pontoon boats, fishing boats, bass boats, speedboats, inflatables, jon boats, cruisers, cuddy cabin boats, canoes, car toppers, ski & wake board boats, deck boats, aluminum boats, electric boats, jet skis, personal watercraft and fish-and-ski combos. Contact local repair centers regarding specific repair services you may require.
Boat repair in other states.