North Dakota Boat Repair
Boat service, maintenance and repair in ND.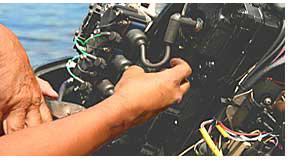 In North Dakota, boat owners have access to reliable boat repair and maintenance services to keep their watercraft in top-notch condition. Numerous reputable boat repair shops and mechanics are available throughout the state, offering expertise in diagnosing and fixing a wide range of boat-related issues.
These skilled boat mechanics are well-versed in various boat motor repairs, ensuring that the engines and propulsion systems operate efficiently. Whether it's routine maintenance, engine tune-ups, or addressing more significant mechanical problems, boat owners can trust these professionals to handle the repairs with precision and care.
For boat owners who prefer the convenience of having their boats serviced at the waterfront, many marinas in North Dakota offer on-site boat repair and maintenance services. These marinas have skilled technicians who can address common issues and perform routine maintenance tasks right at the dock.
Additionally, some boat repair businesses in North Dakota offer mobile repair services, bringing their expertise and equipment directly to the boat's location. This mobile service is especially beneficial for boat owners who may be unable to transport their watercraft to a repair shop or marina.
From fixing engine problems to repairing electrical systems, boat owners in North Dakota have access to a network of reliable boat repair services to ensure their vessels are ready for smooth and enjoyable adventures on the state's lakes and rivers. By entrusting their boats to these experienced professionals, boat owners can feel confident that their watercraft will receive the care and attention it deserves.
Select the ideal boat repair service to care for your dream boat. Many qualified boat repair specialists are located throughout North Dakota. We list ND boat repair centers by their proximity to major cities including Minot, Watford City, Bisbee, Fort Totten, Minnewauken, Bowman, Medora, Bismark, Fargo, Wahpeton, Garrison, New Town, Williston, Devils Lake, Granville, Beach, Dixon, Riverdale, Carrington and Jamestown.
Marinas in North Dakota
Marinas often provide boat repair services as well as boat storage and boat launching. These services often vary with the season so it is important to contact marinas directly to define the level of boat repair services offered. Some of the major marinas in North Dakota include Bay Point Marina, Captain Kits Marina, Lake Sakakawea, Lakeside Marina and Campground, Bowman-Haley Dam Marina, Cedar River Lodge, Garrison Marina and Lakeside Marina.
ND boat repair map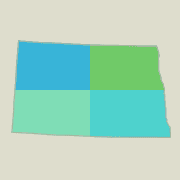 ND Resources
Garrison
Six Mile Corner Bait Tackle & Marine Repair
1607 Highway 83 Northwest
Garrison, ND 58540
701 337-5704
Minot
D Price Upholstery
2200 4th Avenue Northwest
Minot, ND 58703
701 838-3192
Fargo
Glenns Body Repair Inc
680 7th Ave Ne
West Fargo, ND 58078
701 282-8749
Howie's Auto & Marine Repair
1822 3rd Ave N
Fargo, ND 58102
701 235-3765
Checkmate Performance Power Boats of Fargo
330 40th Street South
Fargo, ND 58103
701 277-9612
Universal Boatmotor Salvage
650 9th Street Northwest
West Fargo, ND 58078

While some repair centers specialize in specific types of boats or motors, most can offer basic services on virtually all types of boats. If you have complex repair or diagnostic requirements, you may need to locate a dealer offering those specific services. Some of these centers specialize only in the brand of boats and motors they offer for sale, while other facilities may offer maintenance and service to a wide variety of popular boat and motor brands. Repair to hulls, trailers and boat interiors are often offered by service providers which are not brand specific.
Cities are listed in the boat dealer and fishing boat dealer listings, by region of the state for your convenience.
Boat repair services in North Dakota are performed by a wide range of specialists. Hull and structure repairs are handled by experts in fiberglass, aluminum and other boat materials.
ND Boat Repair
Boat motor repair, service and maintenance is provided by trained mechanical technicians, many of whom are certified by boat motor manufacturers. Some specialize in inboard motors and outdrives while others specialize in outboard motors. Others offer repair services for both.
Repair for all types of boats.
North Dakota boat repair services are offered for sailboats, pleasure boats, family boats, yachts, pontoon boats, fishing boats, bass boats, speedboats, inflatables, jon boats, cruisers, cuddy cabin boats, canoes, car toppers, ski & wake board boats, deck boats, aluminum boats, electric boats, jet skis, personal watercraft and fish-and-ski combos. Contact local repair centers regarding specific repair services you may require.
Boat repair in other states.