Lake Metigoshe In North Dakota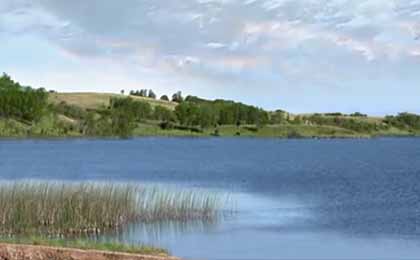 Boating & Water Sport Activities
Lake Metigoshe, located on the border of North Dakota and Canada, is a picturesque gem surrounded by natural beauty and a haven for outdoor enthusiasts. Situated amidst the Turtle Mountains, the lake offers a tranquil escape from the hustle and bustle of daily life, making it a popular destination for locals and tourists alike.
Nearby attractions to Lake Metigoshe allow visitors to explore the surrounding wilderness and appreciate the diverse flora and fauna of the region. The adjacent Turtle Mountain State Forest offers hiking and biking trails, providing opportunities to immerse oneself in the pristine nature of the area.
Boating is a favored activity on Lake Metigoshe, with its calm and clear waters perfect for leisurely cruises and aquatic adventures. Boaters can explore the lake's two basins and enjoy breathtaking views of the lush shoreline and surrounding hills.
Popular water sports such as water skiing, tubing, and kayaking are also prevalent on Lake Metigoshe, providing excitement and entertainment for thrill-seekers and families alike.
Boat launch ramps are conveniently located around the lake, making it easy for boaters to access the water and enjoy their day on the lake without hassle.
Nearby cities such as Bottineau in North Dakota and the Canadian town of Metigoshe provide convenient access to the lake and its recreational opportunities. These communities offer various amenities, accommodations, and dining options to enhance visitors' experiences.
The boating season at Lake Metigoshe typically runs from late spring to early fall when the weather is pleasant, and the lake's waters are ideal for boating and water sports.
Fishing at Lake Metigoshe is a popular pastime, attracting anglers with its abundant fish population, including walleye, northern pike, and perch. Fishing enthusiasts can spend hours on the lake, casting their lines and enjoying the serenity of this serene fishing destination.
For those seeking to fully immerse themselves in the natural beauty of Lake Metigoshe, camping facilities are available at nearby campgrounds. Camping under the stars allows visitors to experience the tranquility of the area and embrace the peacefulness of the lake and its surroundings.
Boating, camping and fishing.
Boating and fishing entice visitors to Lake Metigoshe, a 1,500-acre lake in the north-central part of North Dakota. Four major boat launch ramps, for boating access, are available for public use. The ramps are centrally located and are accessible from either side of the lake. Lake Metigoshe State Park Campground is located on the east side of the lake and includes a boat launch. Lodging, stores and restaurants are all close by the lake. Much of the 27 miles of shoreline is developed with private homes, yet there is plenty of undeveloped areas for fishing from the bank. The primary fish species in Metigoshe include bass, crappie, walleye, sunfish, perch and pike. Ice fishing for bluegill, crappie and perch is very popular, and a great way to introduce kids to fishing.
Area Amenities
Marina: NO
Boat Rental: NO
Boat Launch Ramp: YES
Campgrounds: YES
RV Hookups: YES
Lodging: YES
Convenience Store: YES
Bait & Tackle: NO
Restaurant: YES
Camping
Lake Metigoshe State Park Campground - 701 263-4651
Lake Metigoshe Map
Fishing
Fish species found in Lake Metigoshe include largemouth bass, black crappie, walleye, bluegill, yellow perch and northern pike.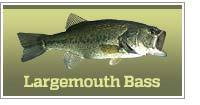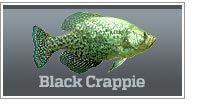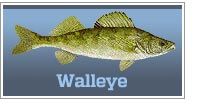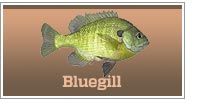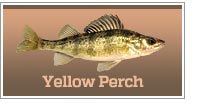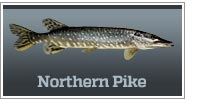 Click here for a ND Fishing License.
Local Contact Information
Lake Metigoshe State Park
2nd St E
Bottineau, ND 58318
701 263-4651
Find boating lakes in other states.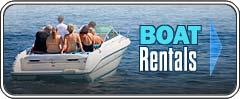 ND Boats & Boating
Boat, Camp & Fish At Lake Metigoshe