Nevada Boating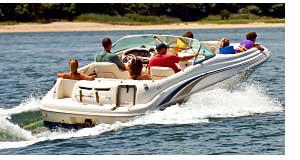 Nevada offers a diverse and exciting boating scene, attracting both locals and visitors alike. With its stunning lakes and reservoirs, boaters have plenty of options to choose from when it comes to enjoying the water. Some of the most popular boating lakes in Nevada include Lake Tahoe, Lake Mead, Pyramid Lake, Lake Mohave, and Lake Topaz. Each of these lakes provides a unique boating experience, from the majestic beauty of Lake Tahoe to the vast expanses of Lake Mead.
Pontoon boats are a common sight on Nevada's lakes, and for good reason. Their spacious decks and stable design make them perfect for socializing and leisurely cruises. Whether you want to host a family gathering or enjoy a peaceful day on the water, pontoon boats offer comfort and versatility.
Families also find themselves drawn to the boating lifestyle in Nevada. Family boats, designed with ample seating and storage, provide the perfect setting for bonding and creating lasting memories on the water. These boats are well-suited for picnics, swimming, and exploring the scenic beauty of the lakes.
Boaters in Nevada can find a wide variety of boat types to suit their preferences and activities. From fishing boats equipped with angler-friendly features to powerful speedboats designed for water sports enthusiasts, there's a boat for every taste and adventure.
For those who don't own a boat but still want to experience the joys of boating, rental boats are readily available at many lakes and marinas across Nevada. Renting a boat allows individuals to enjoy a day of boating without the commitment of ownership. Whether it's a fishing boat for a relaxing day of fishing or a pontoon boat for a leisurely cruise, rental services offer a convenient and enjoyable way to experience the thrill of boating in the Silver State.
Visitors will enjoy plenty of fun places to go boating in Nevada. Whether it's a family outing or just the guys going fishing or skiing, boating is fun for all. And there is boating in all corners of of the state. Nevada is a boating paradise, get out in the great outdoors and enjoy it every chance you get.
Boating in NV
For further information about boating in Nevada, contact the Nevada Department of Wildlife - Boating Licenses located at 1100 Valley Road, Reno, NV 89512. The phone number is 775 688-1500.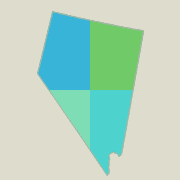 Nevada Resources
Carson City
Kryptonite Marine
3606 Challenger Way
Carson City, NV 89706
775 841-2628
Carson Tahoe Marine Inc
3051 N Deer Run Rd
Carson City, NV 89701
775 887-1771
Fallon
Preferred Rv-Marine-Atv Sales & Service
4805 Reno Highway
Fallon, NV 89406
775 867-3533
Reno
Sunnys Marine Supply
3771 Mill St
Reno, NV 89502
775 323-3444
Custom Boat And Marine
9300 S Virginia St
Reno, NV 89511
775 852-4535
Mark Fore Sporting Goods Strike
490 Kietzke Lane
Reno, NV 89502
775 322-9559
Cope & McPhetres Marine
2615 Mill Street
Reno, NV 89502
775 786-7071
Big Valley Motorsports
2225 Market Street
Reno, NV 89101
775 322-4311
Sunny's Marine Supply
3771 Mill Street
Reno, NV 89502
775 323-3444
Henderson
Genes Marine
1645 N Boulder Hwy, Ste C
Henderson, NV 89011
702 565-9654
Jacobsen Marine
104 S Water St
Henderson, NV 89015
702 568-5560
Marine Unlimited
471 N Boulder Hwy
Henderson, NV 89015
702 566-3334
Vegas Watersports
615 W Lake Mead Pkwy
Henderson, NV 89015
702 644-2628
Aqua Marine Inc
860 E Lake Mead Pkwy
Henderson, NV 89015
702 564-2266
Skiwi Rentals
1620 N Boulder Hwy
Henderson, NV 89011
702 568-8999
Las Vegas
Las Vegas Marine Inc
5000 Pearlite Ave
Las Vegas, NV 89120
702 384-2628
Carter Powersports
6275 S Decatur Blvd
Las Vegas, NV 89118
702 795-2000
Bob Bradleys Marine Services
1704 Western Ave
Las Vegas, NV 89102
702 384-1070
Dry Dock Boat Sales Service Department
4444 Boulder Hwy
Las Vegas, NV 89121
702 434-4405
Marine Center of Las Vegas
4444 Boulder Highway
Las Vegas, NV 89704
702 434-4405
Cal's Blue Water Marine Inc
5220 East Russell Road
Las Vegas, NV 89101
702 456-0025
This website focuses on all aspects of boating including new and used boats for sale, boat rentals, financing, repairs, accessories, storage and more.
For convenience, resources are listed first by area of the Nevada, then by proximity to cities, waterways, parks, campgrounds and other relative attractions in NV. Cities listed in this section include Carson City, Fallon, Kingsbury, Reno, Winnemucca, Carlin, Elko, McGill, Spring Creek, Wells, Beatty, Gabbs, Hawthorne, Tonopah, Walker Lake, Bullhead City, Henderson, Las Vegas, Mesquite and Surprise Manor.
Many outdoor enthusiasts are taking up the game of pickleball for exercise and fun. View locations of Nevada pickleball courts! After a morning of pickleball, go for a relaxing boat ride.
Resources are also identified nearby campgrounds including Dayton State Park, Lahontan State Recreation Area, Rye Patch State Recreation Area, Angel Lake RV, South Fork State Recreation Area, Wild Horse State Recreation Area, Berlin-Ichthyosaur State Park, Goldfield RV Park, Sunrise Valley RV Park, Big Bend of the Colorado Recreation Area, Cave Lake State Park and Echo Canyon State Park.
Rivers & Lakes For Boating in NV
Nevada lakes with boating opportunities are listed within quadrants of Nevada include Lake Lahontan, Lake Tahoe, Pyramid Lake, Rye Patch Reservoir, Washoe Lake, Chimney Reservoir, Lake Phyllis, Ruby Lake, Wild Horse Reservoir, Wilson Reservoir, Artesia Lake, East Peak Lake, Mud Lake, Topaz Lake, Walker Lake, Crystal Reservoir, Horseshoe Reservoir, Lake Mead, Lake Mohave and Peterson Reservoir. Many of these lakes offer multiple boat launching facilities at various locations around the lake.
Nevada also affords some boating or canoeing on rivers like Hubmoldt River, Quinn River, Marys River, Rock Creek, Carson River, Walker River, Virgin River and White River.
NV boating equipment and gear.
Throughout Nevada you can find boat dealers, outdoor centers, sporting good stores, bait and tackle stores, RV centers and discount stores offering a wide variety of boating equipment, accessories and supplies.
Go boating in Nevada
Gather up the family along with some snacks and refreshing beverages and go enjoy the thrill of fresh air in your face and the sun on your back. When boating you can see parts of Nevada accessible only by water. Often you'll see birds and wildlife not normally seen in city areas. Plus, sunrises and sunsets always seem more majestic when you are in the great outdoors.
Boating opportunities in other states.