Nevada Boat Storage
Dry dock, marinas and indoor boat storage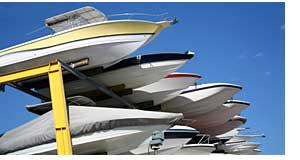 Nevada offers various options for boat storage to accommodate the needs of boat owners throughout the state. Major cities like Las Vegas, Reno, and Henderson have a range of facilities for both indoor and outdoor boat storage. Indoor storage facilities provide protection from the elements and offer a secure environment to safeguard boats from extreme weather conditions and potential vandalism.
Outdoor boat storage is also widely available, especially in areas close to major lakes and reservoirs. These facilities offer ample space for boats and often come with security measures to ensure the safety of the vessels. Boat owners can choose between long-term storage solutions for seasonal storage or short-term options for weekend getaways.
Marinas are another popular option for boat storage in Nevada. They offer convenience for boaters who want quick access to the water and additional amenities like fueling stations and boat maintenance services. Marinas often provide both wet and dry storage options, with wet slips allowing boats to be kept in the water, and dry storage offering a place to store boats out of the water when not in use.
Boat covers are essential for protecting boats from the sun's harmful UV rays, debris, and inclement weather. Many boat storage facilities and marinas offer boat cover services or provide recommendations for quality covers that fit each boat's specific size and shape.
Security is a top priority for boat owners, and most storage facilities implement measures to ensure the safety of stored boats. These measures may include surveillance cameras, access control systems, and on-site staff to monitor the premises. With these secure storage options available, boat owners in Nevada can have peace of mind knowing that their valuable investments are protected while not in use.
Storing your boat in a safe area can relieve a lot of stress for most boat owners. Covered storage offers additional protection from the sun and ultra-violet rays which can deteriorate boat finishes and canvas tops plus attack seats, woodwork and carpet. In this Nevada section of the site, we list boat storage facilities by location relative to major cities, lakes and area attractions for your convenience.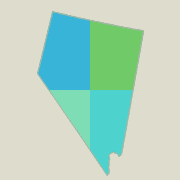 Nevada Resources
Reno
Custom Boat And Marine
9300 S Virginia St
Reno, NV 89511
775 852-4535
Henderson
The Boat Shop LLC
1017 Armillaria St
Henderson, NV 89011
702 293-7350
Cobalt Boats Of Las Vega
7685 Commercial Way, Ste A
Henderson, NV 89011
702 558-5291
Lake Mead Boat Storage
2300 E Lake Mead Pkwy
Henderson, NV 89015
702 565-0700
Las Vegas
Dry Dock Boat Sales Service Department
4444 Boulder Hwy
Las Vegas, NV 89121
702 434-4405
Dry Dock Boat Sales
4290 Boulder Hwy
Las Vegas, NV 89121
702 451-2992
Some of the major cities we list, which are listed by region of the state, include Kingsbury, Reno, Carson City, Fallon, Elko, McGill, Winnemucca, Carlin, Spring Creek, Wells, Hawthorne, Tonopah, Beatty, Gabbs, Henderson, Las Vegas, Walker Lake, Mesquite, Surprise Manor and Bullhead City.
Many marinas offer boat storage and other services for launching and extracting your boat. Many of these marinas in Nevada also offer boat repair services. A partial listing of marinas in NV includes North Shore Marina, Round Hill Pines Beach Marina , Rye Patch Reservoir, Ruby Lake Main Boat Landing , Cliff House Lakeside Resort.Marina, Bridgeport Reservoir RV Park and Marina, Lake Las Vegas Marina and Lake Mead Marina.
Consider weather and security implications when choosing local storage options. Extreme weather can damage fabrics and boat finishes over time. The need for security is a question one should consider as well. Covered and indoor boat storage is a good solution but may have height limitations which could eliminate some sailboats. Some Nevada indoor storage units may be too small for some pontoon boats, cruisers, cuddy cabin boats and other longer boats. Contact local storage facilities to confirm size limitations.
Boat storage options in Nevada are varied. Click here for boat storage options and step-by-step tips and instrictions.
For those who do not own a boat, and prefer to avoid the costs of ownership, rental boats can be a cost effective option.
Locate boat storage facilities in other states.