Massachusetts Boat Storage
Dry dock, marinas and indoor boat storage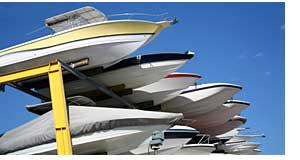 Storing your boat in a safe area can relieve a lot of stress for most boat owners. Covered storage offers additional protection from the sun and ultra-violet rays which can deteriorate boat finishes and canvas tops plus attack seats, woodwork and carpet. In this Massachusetts section of the site, we list boat storage facilities by location relative to major cities, lakes and area attractions for your convenience.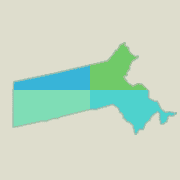 MA Resources
Boston
Boston Boatworks
256 Marginal St, Ste 10
East Boston, MA 02128
617 561-4393
Boston Harbor Shipyard & Marina
256 Marginal Street
Boston, MA 02128
617 561-1400
Gilmore Boating Products
123 Lewis Wharf
Boston, MA 02110
617 755-3568
Pittsfield
U-Drive Boat Rental
990 Valentine Road
Pittsfield, MA 01201
413 442-7020
Onota Boat Livery
463 Pecks Road
Pittsfield, MA 01201
413 442-1724
Webster
Webster Lake Marina
311 Thompson Rd
Webster, MA 01570
508 461-6020
Cove Marina
75 Birch Island Rd
Webster, MA 01570
508 943-5252
Some of the major cities we list, which are listed by region of the state, include Montague, North Adams, Gardner, Greenfield, Cambridge, Haverville, Orange, Boston, Lawrence, Lowell, Webster, Westfield, Pittsfield, Springfield, Brockton, Fall River, Worchester, Framington, Weymouth and Barnstable Town.
Many marinas offer boat storage and other services for launching and extracting your boat. Many of these marinas in Massachusetts also offer boat repair services. A partial listing of marinas in MA includes Brunelles Marina, Ox-Bow Marina, Quabbin Reservoir, Boston Boat Yard & Marina, Holland Sports Marina, J and D Marina, Burr Brothers Marina and Cape Ann's Marina Resort.
Consider weather and security implications when choosing local storage options. Extreme weather can damage fabrics and boat finishes over time. The need for security is a question one should consider as well. Covered and indoor boat storage is a good solution but may have height limitations which could eliminate some sailboats. Some Massachusetts indoor storage units may be too small for some pontoon boats, cruisers, cuddy cabin boats and other longer boats. Contact local storage facilities to confirm size limitations.
Boat storage options in Massachusetts are varied. Click here for boat storage options and step-by-step tips and instrictions.
Boating insurance. Contact your insurance agent to make sure the policy is current and will cover the boat while it is in storage.
For those who do not own a boat, and prefer to avoid the costs of ownership, rental boats can be a cost effective option.
Locate boat storage facilities in other states.