New York Boat Storage
Dry dock, marinas and indoor boat storage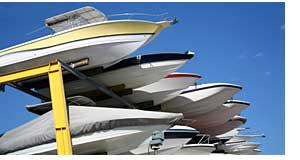 New York boat storage options cater to the needs of boat owners across the state. Major cities like New York City, Buffalo, and Albany offer various indoor and outdoor boat storage facilities. Indoor boat storage provides protection from harsh weather conditions, keeping boats safe from rain, snow, and UV rays. These facilities often feature climate control to prevent damage from temperature fluctuations.
Outdoor boat storage is also available in many areas, providing a cost-effective option for boat owners. While it lacks the same level of protection as indoor storage, outdoor facilities typically have ample space to accommodate larger boats and offer easy access for launching.
Marinas are popular choices for boat storage in New York, especially for boat owners living near the coast or major lakes. Marinas provide a range of amenities, such as fueling stations, boat maintenance services, and convenience stores, making it convenient for boaters to access their vessels and enjoy a day on the water.
To protect boats from the elements during storage, boat covers are widely used. These covers shield boats from rain, dust, and debris, ensuring they stay in excellent condition when not in use. Many boat storage facilities offer secure spaces equipped with surveillance cameras and access control systems to provide owners with peace of mind that their boats are in safe hands.
New York's diverse range of boat storage options, combined with its beautiful waterways, makes it an ideal destination for boating enthusiasts to keep their vessels secure and ready for memorable experiences on the water.
Storing your boat in a safe area can relieve a lot of stress for most boat owners. Covered storage offers additional protection from the sun and ultra-violet rays which can deteriorate boat finishes and canvas tops plus attack seats, woodwork and carpet. In this New York section of the site, we list boat storage facilities by location relative to major cities, lakes and area attractions for your convenience.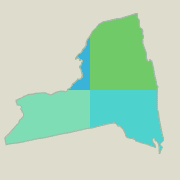 New York Resources
Buffalo
South End Marina
1515 Fuhrmann Blvd
Buffalo, NY 14203
716 825-0333
G L F Boat Storage
327 Ganson St
Buffalo, NY 14203
716 856-8450
Bills Boatworks
187 Wilmuth Ave
Buffalo, NY 14218
716 824-7181
Allen Boat Co Inc
370 Babcock St
Buffalo, NY 14206
716 842-0800
Boat US Marine Center
1445 Niagara Falls Boulevard
Buffalo, NY 14228
716 803-1357
Rochester
Pelican Marina Inc
560 River St
Rochester, NY 14612
585 663-5910
Marina Southpoint
1384 Empire Blvd
Rochester, NY 14609
585 288-0720
Bayside Boat&Tackle
1350 Empire Boulevard
Rochester, NY 14609
585 224-8289
Voyager Boat Sales Inc
Stutson Street East
Rochester, NY 14603
585 342-5150
Albany
Beckley's Boats
2022 Central Avenue
Albany, NY 12205
518 456-7170
New York
Surfside Marina Chelsea Piers
62 Chelsea Piers, Pier 62
New York, NY 10011
212 336-7873
Surfside 3 Marina
Pier 59
New York, NY 10011
212 336-7873
Boats Direct Com
14 Wall Street
New York, NY 10005
212 587-0160
Saratoga Springs
Point Breeze Marina & Boat Sales
1459 Route 9P
Saratoga Springs, NY 12866
518 587-3397
Boat Mart
549 Union Avenue
Saratoga Springs, NY 12866
518 584-2628
Schenectady
Boat House Canoes And Kayaks
2855 Aqueduct Rd
Schenectady, NY 12309
518 393-5711
Waters Edge Marina
4 Freemans Bridge Road
Schenectady, NY 12302
518 393-0305
Boat & Dock Marine Equipment
461 Alden Road 34
Schenectady, NY 12345
905 415-2770
Some of the major cities we list, which are listed by region of the state, include Ogdensburg, Oswego, Fort Drum, Fultom, Malone, Massena, Watertown, Glens Falls, Plattsburg, Potsdam, Buffalo, Rochester, Auburn, Binghamton, New York, Saratoga Springs, Syracuse, Schenectady, Utica and Albany.
Many marinas offer boat storage and other services for launching and extracting your boat. Many of these marinas in New York also offer boat repair services. A partial listing of marinas in NY includes Pier 225 Marina, Riveredge Resort Marina, Oneida Lake, Marina At Lighthouse Point, Ashville Bay Marina, Glen Harbor Marina, Jackson's Marina and Larry's Lighthouse Marina.
Consider weather and security implications when choosing local storage options. Extreme weather can damage fabrics and boat finishes over time. The need for security is a question one should consider as well. Covered and indoor boat storage is a good solution but may have height limitations which could eliminate some sailboats. Some New York indoor storage units may be too small for some pontoon boats, cruisers, cuddy cabin boats and other longer boats. Contact local storage facilities to confirm size limitations.
Boat storage options in New York are varied. Click here for boat storage options and step-by-step tips and instrictions.
For those who do not own a boat, and prefer to avoid the costs of ownership, rental boats can be a cost effective option.
Locate boat storage facilities in other states.