Louisiana Boat Storage
Dry dock, marinas and indoor boat storage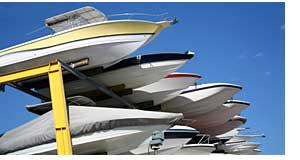 Louisiana offers a range of boat storage options to cater to boaters' needs and protect their vessels during off-seasons or when not in use. Indoor boat storage facilities are a popular choice for boat owners looking to shield their boats from the harsh elements and potential damage caused by weather and UV rays. These indoor storage facilities often have climate-controlled environments, ensuring that boats are kept at a consistent temperature and protected from extreme weather conditions.
On the other hand, outdoor boat storage is a more budget-friendly option for boat owners who may not require the additional protection of indoor storage. Outdoor storage yards are typically spacious and provide ample space to store boats of various sizes. While they lack the enclosed protection of indoor storage, many outdoor storage facilities offer security features like fencing, lighting, and surveillance cameras to safeguard the boats from theft or vandalism.
In both indoor and outdoor storage facilities, security is a top priority. Owners can have peace of mind knowing that their boats are stored in secure locations with controlled access. Many boat storage facilities in Louisiana also implement keyless entry systems and on-site staff to monitor the premises, adding an extra layer of protection.
Regardless of the chosen storage option, Louisiana's boat storage facilities allow boat owners to keep their vessels in top condition and ready for the next exciting boating season. With the convenience and security they provide, boat owners can confidently store their boats and enjoy peace of mind knowing their prized possessions are well-taken care of throughout the year.
Storing your boat in a safe area can relieve a lot of stress for most boat owners. Covered storage offers additional protection from the sun and ultra-violet rays which can deteriorate boat finishes and canvas tops plus attack seats, woodwork and carpet. In this Louisiana section of the site, we list boat storage facilities by location relative to major cities, lakes and area attractions for your convenience.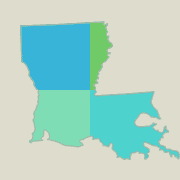 LA Resources
Bossier City
Travis Boating Center La Inc
4306 E Texas St
Bossier City, LA 71111
318 752-0604
Lafayette
Bridge Storage
2510 Ambassador Caffery Pkwy
Lafayette, LA 70506
337 988-6206
Gulf Coast Boats
120 Banks Ave
Lafayette, LA 70506
337 235-3216
Acadiana Outboard Boat Repair
139 E Broussard Rd
Lafayette, LA 70503
337 504-2178
Lake Charles
Olmsted Shipyard Inc
906 W Prien Lake Rd
Lake Charles, LA 70601
337 477-3912
Custom Boats Unlimited
4401 Louisiana Ave
Lake Charles, LA 70607
337 478-9372
Parkside Marina Resort
2735 Sam Houston Jones Parkway
Lake Charles, LA 70611
337 855-7591
Bowtie Marina
1245 Giovanni Street
Lake Charles, LA 70601
337 478-0130
Opelousas
Backwater Storage Lock
2604 W Landry St
Opelousas, LA 70570
337 942-1971
Baton Rouge
Boats Unlimited
7035 Airline Hwy
Baton Rouge, LA 70805
225 357-3118
Caudills Boat Repair Service
8880 Antioch Rd
Baton Rouge, LA 70817
225 752-0109
A & B Boat Lift Company
9362 South Choctaw Drive
Baton Rouge, LA 70815
225 926-6332
Travis Boating Center
14369 Florida Boulevard
Baton Rouge, LA 70819
225 272-2628
Franklin
Marks Air Boats Inc
1364 Chatsworth Rd
Franklin, LA 70538
337 828-0404
Hammond
Boat City USA
14113 W Club Deluxe Rd
Hammond, LA 70403
985 542-2028
Lafayette
Bridge Storage
2510 Ambassador Caffery Pkwy
Lafayette, LA 70506
337 988-6206
Gulf Coast Boats
120 Banks Ave
Lafayette, LA 70506
337 235-3216
Acadiana Outboard Boat Repair
139 E Broussard Rd
Lafayette, LA 70503
337 504-2178
Some of the major cities we list, which are listed by region of the state, include Monroe, Natchitoches, Bossier City, Logansport, Ferriday, Jonesville, Shreveport, Delhi, Oak Grove, Winnsboro, Lake Charles, Leesville, Crowley, Lafayette, Franklin, Hammond, Opelousas, Kenner, New Orleans and Baton Rouge.
Many marinas offer boat storage and other services for launching and extracting your boat. Many of these marinas in Louisiana also offer boat repair services. A partial listing of marinas in LA includes Barron's Landing & Marina, Melvin's Landing, Lake Bistineau, Lake Bruin Marina, Bayou Teche Marina, Bowtie Marina, Cyprus Cove Marina and Houma's Downtown Marina.
Consider weather and security implications when choosing local storage options. Extreme weather can damage fabrics and boat finishes over time. The need for security is a question one should consider as well. Covered and indoor boat storage is a good solution but may have height limitations which could eliminate some sailboats. Some Louisiana indoor storage units may be too small for some pontoon boats, cruisers, cuddy cabin boats and other longer boats. Contact local storage facilities to confirm size limitations.
Boat storage options in Louisiana are varied. Click here for boat storage options and step-by-step tips and instrictions.
For those who do not own a boat, and prefer to avoid the costs of ownership, rental boats can be a cost effective option.
Locate boat storage facilities in other states.