South Dakota Boat Storage
Dry dock, marinas and indoor boat storage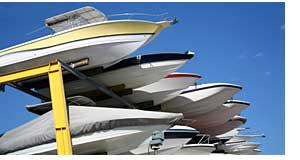 South Dakota boat storage facilities cater to the needs of boat owners who require a safe and convenient space to keep their vessels when not in use. Indoor boat storage options are ideal for boat owners who want to protect their boats from the harsh elements and potential damage caused by weather exposure. These indoor storage facilities provide a climate-controlled environment, shielding the boats from extreme temperatures, rain, snow, and UV rays, which can prolong their lifespan and maintain their pristine condition.
Outdoor boat storage is another popular choice for boat owners in South Dakota. These facilities offer ample parking spaces and open-air storage for boats of various sizes. While outdoor storage may not provide the same level of protection from the elements as indoor storage, it is a cost-effective option for those who want a secure place to store their boats during the offseason or when they are not in regular use.
Boat owners in South Dakota often prioritize secure storage facilities to safeguard their valuable investments. Many storage facilities implement robust security measures, such as surveillance cameras, gated access, and on-site personnel, to deter theft and unauthorized access. These security features provide boat owners with peace of mind, knowing that their prized possessions are well-protected in a secure storage environment.
Overall, South Dakota offers a range of boat storage solutions, whether it's indoor storage to shield boats from weather damage, outdoor storage for cost-effectiveness, or secure facilities with advanced security measures for added peace of mind. With these options, boat owners can confidently store their vessels and enjoy hassle-free boating experiences in the beautiful waters of South Dakota.
Storing your boat in a safe area can relieve a lot of stress for most boat owners. Covered storage offers additional protection from the sun and ultra-violet rays which can deteriorate boat finishes and canvas tops plus attack seats, woodwork and carpet. In this South Dakota section of the site, we list boat storage facilities by location relative to major cities, lakes and area attractions for your convenience.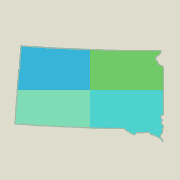 SD Resources
Fort Pierre
Lake Sharpe Marina
502 Island Drive
Fort Pierre, SD 57532
605 224-6612
Some of the major cities we list, which are listed by region of the state, include Mobridge, North Eagle Butte, Belle Fourche, Buffalo, Gettysburg, Sisseton, Spearfish, Aberdeen, Watertown, Webster, Hot Springs, Mission, Custer, Fort Pierre, Chamberlain, Huron, Rapid City, Mitchell, Sioux Falls and Brookings.
Many marinas offer boat storage and other services for launching and extracting your boat. Many of these marinas in South Dakota also offer boat repair services. A partial listing of marinas in SD includes Bush's Landing Lake Oahe, Shadehill Reservoir Marina, Shadehill Reservoir, Lake Thompson Recreation Area Marina Launch, Angostura Recreation Area Marina, Pactola Pines Marina, Dock 44 Marina and Lewis & Clark Marina & Resort.
Consider weather and security implications when choosing local storage options. Extreme weather can damage fabrics and boat finishes over time. The need for security is a question one should consider as well. Covered and indoor boat storage is a good solution but may have height limitations which could eliminate some sailboats. Some South Dakota indoor storage units may be too small for some pontoon boats, cruisers, cuddy cabin boats and other longer boats. Contact local storage facilities to confirm size limitations.
Boat storage options in South Dakota are varied. Click here for boat storage options and step-by-step tips and instrictions.
For those who do not own a boat, and prefer to avoid the costs of ownership, rental boats can be a cost effective option.
Locate boat storage facilities in other states.