South Dakota Boat Storage
Dry dock, marinas and indoor boat storage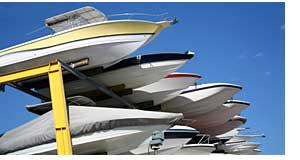 Storing your boat in a safe area can relieve a lot of stress for most boat owners. Covered storage offers additional protection from the sun and ultra-violet rays which can deteriorate boat finishes and canvas tops plus attack seats, woodwork and carpet. In this South Dakota section of the site, we list boat storage facilities by location relative to major cities, lakes and area attractions for your convenience.
Some of the major cities we list, which are listed by region of the state, include Mobridge, North Eagle Butte, Belle Fourche, Buffalo, Gettysburg, Sisseton, Spearfish, Aberdeen, Watertown, Webster, Hot Springs, Mission, Custer, Fort Pierre, Chamberlain, Huron, Rapid City, Mitchell, Sioux Falls and Brookings .
Many marinas offer boat storage and other services for launching and extracting your boat. Many of these marinas in South Dakota also offer boat repair services. A partial listing of marinas in SD includes Bush's Landing Lake Oahe, Shadehill Reservoir Marina, Shadehill Reservoir, Lake Thompson Recreation Area Marina Launch, Angostura Recreation Area Marina, Pactola Pines Marina, Dock 44 Marina and Lewis & Clark Marina & Resort.
Boat storage options in South Dakota are varied. They include the following:
Wet Boat Storage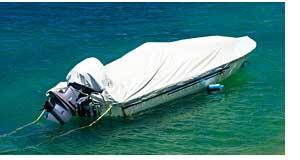 If you wish to keep your boat stored on the water you have two basic choices. Moored storage is attained by tying boats to buoys and allowing them to float within a defined area around the buoy. Access to the moored boat is via a dinghy. The other option is to park the boat in an assigned boat slip which allows easy access and options for power, water and other conveniences.
Boat Yard Storage
These fenced areas offer some security, however you boat is subjected to weather and sun rays. A good option here is to use a boat cover to protect your investment from the elements. Boat covers for storage are quite inexpensive compared to custom boat covers designed to be used while the boat is being transported from one location to another.
Covered Boat Storage
These storage facilities are much like the boat yard storage areas. They are typically fenced for security. Additionally they have a covered roof or awning over the area to protect your boat from the elements. In any outdoor area it is a good idea to cover your boat with a secure boat cover which will provide additional security, protection from the elements and also deter animals from taking up residence in your boat.
Indoor Boat Storage
Storing your boat indoors offers the ideal security and protection from the elements. Indoor storage facilities with individual, lockable stalls offer the ultimate protection, allowing you to feel comfortable stowing your boating accessories as well. A standard collection of boating accessories may include life jackets, water skis, wake boards, ropes, anchors, fishing gear, ice chests, water toys, and a host of boat supplies like oil and tools.
Find storage for boats of all types.
Generally, each boat storage facility offers spaces for specific size ranges of boats. Depending on the size and type of boat you want to store, you may have to locate a facility that accepts your specific requirements. Most boat storage yards will accept virtually all types of boats including sailboats, pleasure boats, family boats, yachts, pontoon boats, fishing boats, bass boats, speedboats, inflatables, jon boats, cruisers, cuddy cabin boats, canoes, car toppers, ski & wake board boats, deck boats, aluminum boats, electric boats, jet skis, personal watercraft and fish-and-ski combos.
Boating storage tips
The are many benefits to storing your boat properly. Following recommended boat storage procedures will pay big dividends over time.
Short-term storage
When storing your boat for short periods of time between trips to the lake, it is recommended that you frequently check these items:
Batteries. Make sure batteries are in good condition and fully charged for the next use. Clean cable connections when they become corroded.
Fuel, oil and other fluids. Check that all fluid levels are within recommended guidelines.
Bilge. Inspect the bilge for signs of oil or gas leaks and drain excess water. Check that the bilge drain plug is securely in place. Test the bilge pumps to make certain they are working properly.
Motor. Follow manufacturers guidelines for maintenance, tune-ups and fluid replacement.
Steering. Check steering cables for wear. Grease cables as recommended by the manufacturer.
Trailer Wheel Bearings. Grease wheel bearings at intervals recommended by the trailer manufacturer.
Electrical. Inspect boat and trailer lighting, testing each item for loose wire connections and failed light bulbs.
Long-term Storage
For long-term storage over winter months, there are important steps to ensuring your boat and motor survive the cold. The extra time it takes to perform these procedures is minimal compared to dealing with the consequences of not doing so. These are some of the items you should do in addition to those listed above:
Fuel Stabilizer. Add fuel stabilizer to a full tank of gas and run the engine. This will help reduce condensation from forming in the fuel tank, carburetors and fuel lines.
Fogging Oil. With the motor running, fog the motor by spraying fogging oil directly into the carburetors or the EFI system. Removal of the air box may be necessary to access the carburetor intakes. Many motors are equipped with fogging ports. This oil puts a coating on the carburetors and motor components to prevent corrosion. Always refer to your owners manual for specific instructions for your particular motor.
Lower Unit. Drain the lower unit and replace per manufacturers specifications.
Propeller. Remove the prop, check for fishing line and inspect seals.
Lubricate Action Areas. Lubricate all grease zerks, shift linkage and throttle linkages. Review your owners manual for lubrication details.
Water Systems. Remove all water from the engine, bilge, pumps and lines to avoid freezing.
Electric Motors and Fish finders. In areas where freezing may occur, remove these items from the boat and store in a warm, dry area.
Boating insurance. Contact your South Dakota boat insurance agent to make sure the policy is current and will cover the boat while it is in storage.
Most of all, choose a secure boat storage. It could be the ideal place to store your dreams.
Locate boat storage facilities in other states.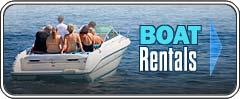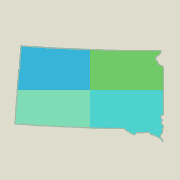 Consider weather and security implications when choosing local storage options.
Extreme weather can damage fabrics and boat finishes over time. The need for security is a question one should consider as well. Covered and indoor boat storage is a good solution but may have height limitations which could eliminate some sailboats. Some South Dakota indoor storage units may be too small for some pontoon boats, cruisers, cuddy cabin boats and other longer boats. Contact local storage facilities to confirm size limitations.