Idaho Boating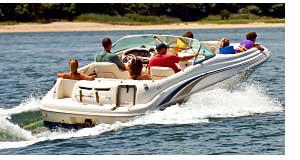 Idaho's vast and diverse waterways make it a paradise for boating enthusiasts. From tranquil lakes to rushing rivers, the state offers a wide range of boating experiences for all to enjoy. Boating is a cherished pastime in Idaho, providing a perfect opportunity to immerse oneself in the state's stunning natural landscapes and create lasting memories on the water.
Several lakes in Idaho stand out as popular boating destinations. Lake Coeur d'Alene, with its clear waters and scenic surroundings, is a favored spot for boaters seeking leisurely cruises and water-based adventures. Payette Lake, nestled in the mountains, offers a serene setting for family outings and fishing trips. Additionally, Priest Lake and Lake Pend Oreille are among the other prominent boating lakes that attract visitors with their beauty and recreational opportunities.
Pontoon boats are a common sight on Idaho's lakes, cherished for their spacious design and stability. These boats offer ample seating and a wide deck, making them ideal for relaxing cruises and socializing with family and friends. Pontoon boats are a popular choice for picnics, sunbathing, and entertaining on the water, providing a leisurely boating experience for all.
For family outings and recreational boating, family boats are a popular choice among Idahoans. These boats are designed to accommodate the needs of the entire family, with comfortable seating, storage options, and amenities that ensure a pleasurable boating experience for all ages. Family boats are perfect for water-based activities like tubing, swimming, and exploring the lakes' coves and inlets.
In addition to pontoon boats and family boats, Idaho offers a variety of other boat types to cater to different interests. Fishing boats are equipped with features that optimize the angler's experience, such as fishing platforms, rod holders, and fish finders, making them ideal for casting lines and catching various fish species. Speed enthusiasts can enjoy the thrill of water sports with high-speed ski boats and powerboats designed for performance and excitement on the water.
Rental boats are available across Idaho's lakes and rivers for boating. Many marinas and rental services offer a selection of boats, ranging from fishing boats to pontoons and powerboats. Boat rentals provide the flexibility to explore Idaho's waterways and indulge in boating experiences without the commitment of boat ownership.
Idaho's boating opportunities cater to a wide range of interests, from leisurely pontoon cruises to adrenaline-pumping water sports. With its popular boating lakes, versatile boat types, and the convenience of boat rentals, Idaho offers an inviting and diverse boating scene that allows everyone to embrace the beauty of the state's waters and enjoy unforgettable moments on the water.
Enjoy plenty of fun places to go boating in Idaho. Whether it's a family outing or just the guys going fishing or skiing, boating is fun for all. And there is boating in all corners of of the state. Whether you live in the northwest, northeast, southwest or southeast part of the state, chances there are plenty of opportunities to go boating nearby.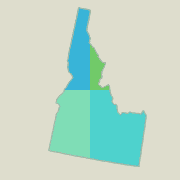 Idaho Resources
Coeur D Alene
Olinger Mission Rv And Marine
Po Box 1497
Coeur D Alene, ID 83816
805 434-9999
Expert Marine Technology
3350 N Old Atlas Rd
Coeur D Alene, ID 83814
208 667-9838
Advanced Auto Marine
911 E Saint Maries Ave
Coeur D Alene, ID 83814
208 667-0323
Kayak Coeur Dalene
307 E Locust Ave
Coeur D Alene, ID 83814
208 676-1533
Resort Boat Shop
115 S 2nd St
Coeur D Alene, ID 83814
208 666-9021
Mariners Canvas
715 East Harrison Ave
Coeur D Alene, ID 83814
208 667-1903
Hayden
Northwest Boat Center Inc
250 W Miles Ave
Hayden, ID 83835
208 762-8777
Tige Precision Ski Boats
250 W Miles Ave
Hayden, ID 83835
208 762-7570
North Idaho Motorsports LLC
250 West Miles Avenue
Hayden, ID 83835
208 762-8777
Lewiston
Riddle Marine And River Supply
607 Snake River Ave
Lewiston, ID 83501
208 743-2660
Snake River Auto Rv Marine
2304 16th Ave
Lewiston, ID 83501
208 298-1277
Bentz Boats LLC
155 Southport Ave
Lewiston, ID 83501
208 746-7035
Custom Weld Boats Inc
711 Snake River Ave
Lewiston, ID 83501
208 750-1313
KEM Equipment Inc
3101 North And South Highway
Lewiston, ID 83501
208 746-7066
Guy's Outdoor Equipment
304 Thain Road
Lewiston, ID 83501
208 746-0381
Sandpoint
Alpine Boat And Ski Shop
213 Church St
Sandpoint, ID 83864
208 263-5157
Alpine Ski
166 Village Lane
Sandpoint, ID 83864
208 255-1660
Full Spectrum Kayak Tours
321 North 2nd Avenue
Sandpoint, ID 83864
208 263-5975
Artisan-2 Upholstery Boat Trim
1241 Michigan Street
Sandpoint, ID 83864
208 263-4207
Pend Oreille House Boat Rental
533 South Olive Avenue
Sandpoint, ID 83864
208 263-2675
Boise
Whitewater Marine
4946 W Chinden Blvd
Boise, ID 83714
208 376-5407
Prestige Water Sports
2820 W Main St
Boise, ID 83702
208 343-1983
Coles Marine Service
2728 Canal St
Boise, ID 83705
208 342-7707
Capital Sports Sales Inc
9900 W Fairview Ave
Boise, ID 83704
208 323-1500
Idaho River Sports
3100 Pleasanton Avenue
Boise, ID 83702
208 336-4844
Big West Power Sports & Equipment
6961 West State Street
Boise, ID 83714
208 853-2207
Meridian
Idaho River Sports
2021 E Wilson Ln
Meridian, ID 83642
208 401-0010
Seventh Heaven Marine Center
203 South Main Street
Meridian, ID 83642
208 846-8844
Idaho River Sports
2021 East Wilson Lane
Meridian, ID 83642
208 401-0010
Mountain Home
T V Marine
1250 Sunset Strip
Mountain Home, ID 83647
208 587-9803
Nampa
Seventh Heaven Recreation
1608 Industrial Rd
Nampa, ID 83687
208 343-6203
Western Marine Inc
1205 Industrial Rd
Nampa, ID 83687
208 463-1511
Tristate Marine Inc
1604 Industrial Rd
Nampa, ID 83687
208 467-1417
Sports Fiberglass Inc
412 Caldwell Blvd
Nampa, ID 83651
208 467-1630
Idaho Water Sports
1503 Caldwell Boulevard
Nampa, ID 83651
208 467-7477
Adventure Sports
1412 Franklin Boulevard
Nampa, ID 83687
208 465-5400
Twin Falls
Century Boat Land
299 Addison Ave W
Twin Falls, ID 83301

Idaho Falls
Jones Motor Sports
3145 N Yellowstone Hwy
Idaho Falls, ID 83401
208 523-8977
American Marine
Po Box 50857
Idaho Falls, ID 83405
208 523-7487
Action Motor Sports
1355 E Lincoln Rd
Idaho Falls, ID 83401
208 522-3050
River Rat Marine
3755 N 15th E
Idaho Falls, ID 83401
208 524-2270
Anchor Boat Works
803 E Iona Rd
Idaho Falls, ID 83401
208 522-8097
American RV & Marine
810 West Broadway Street
Idaho Falls, ID 83402
208 529-5055
Pocatello
Intermountain Marine
2400 Garrett Way
Pocatello, ID 83201
208 232-6290
Marine Sport Sales
1510 N Arthur Ave
Pocatello, ID 83204
208 232-3195
Barrie's Ski & Sports & Marina
1800 Garrett Way Suite 4
Pocatello, ID 83201
208 232-8996
This website focuses on all aspects of boating including new and used boats for sale, boat rentals, repairs, accessories, storage and more.
For convenience, resources are listed first by area of the Idaho, then by proximity to cities, waterways, parks, campgrounds and other relative attractions in ID. Cities listed in this section include Bonners Ferry, Coeur D Alene, Hayden, Lewiston, Sandpoint, Elk City, Gibbonsville, Lowell, North Fork, Powell Junction, Boise, Meridian, Mountain Home, Nampa, Twin Falls, Ashton, Downey, Idaho Falls, Montpelier and Pocatello.
Resources are also identified nearby campgrounds including Heyburn State Park, Priest Lake State Park, Round Lake State Park, Wagonhammer Campground, Salmon National Forest Campground, Three Rivers Campground, Lake Cascade State Park, Lucky Peak State Park, Three Island Crossing State Park, Bear Lake State Park, Henrys Lake State Park and Lake Walcott State Park.
Rivers & Lakes For Boating in ID
Idaho lakes with boating opportunities are listed within quadrants of Idaho include Coeur D Alene Lake, Dworshak Reservoir, Hayden Lake, Lake Pend Oreille, Priest Lake, Bigfoot Lake, Bushy Fork Lake, Cub Lake, Emerald Lake, Fish Lake, Arrow Rock Reservoir, Cascade Reservoir, Lake Cascade, Lake Lowell, Salmon Falls Creek Reservoir, American Falls Reservoir, Bear Lake, Blackfoot Reservoir, Lake Walcott and Palisades Reservoir. Many of these lakes offer multiple boat launching facilities at various locations around the lake.
Idaho also affords some boating or canoeing on rivers like Clearwater River, St Joe River, Lochsa River, Selway River, Payette River, Snake River, Bear River and Big Lost River.
ID boating equipment and gear.
Throughout Idaho you can find boat dealers, outdoor centers, sporting good stores, bait and tackle stores, RV centers and discount stores offering a wide variety of boating equipment, accessories and supplies.
Go boating in Idaho
Gather up the family along with some snacks and refreshing beverages and go enjoy the thrill of fresh air in your face and the sun on your back. When boating you can see parts of Idaho accessible only by water. Often you'll see birds and wildlife not normally seen in city areas. Plus, sunrises and sunsets always seem more majestic when you are in the great outdoors.
For further information about boating in Idaho, contact the Idaho Department of Parks and Recreation - Boating Licenses located at 5657 Warm Springs Avenue, Boise, ID, 83716. The phone number is 208 334-4199.
Boating opportunities in other states.