California Boating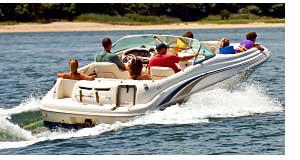 California offers incredible boating experiences with its vast coastline and numerous lakes. Boating enthusiasts can explore a variety of popular boating lakes throughout the state, each with its unique charm and attractions. Lake Tahoe, with its stunning blue waters and majestic mountain backdrop, is a favorite destination for boaters seeking breathtaking scenery and serene sailing.
When it comes to the types of boats popular in California, pontoon boats are highly sought after. These spacious and comfortable vessels are perfect for leisurely cruises with family and friends. With ample seating and room to move around, pontoon boats create a relaxed and social atmosphere, making them ideal for entertaining on the water.
Family boats are another popular choice, as they cater to the needs of the entire family. These boats prioritize safety and comfort, offering a smooth and stable ride for everyone on board. Whether for fishing, water sports, or just enjoying the outdoors, family boats provide an enjoyable experience for all ages.
In addition to pontoon boats and family boats, California's boating scene boasts a diverse range of boat types to cater to various preferences. Fishing boats are prevalent, reflecting the state's rich fishing culture. Anglers can find specialized fishing boats equipped with features to enhance their fishing experience, such as fishing platforms and rod holders.
For those who don't own a boat but still wish to enjoy the thrill of boating, rental boats are readily available. Rental services in California offer a wide selection of boats, from small motorboats to luxurious yachts, available for rent by the hour, day, or longer. This allows both locals and tourists to experience the joy of boating without the commitment of owning a vessel.
California's boating scene offers a diverse and exciting array of experiences for water enthusiasts. Popular boating lakes like Lake Tahoe and Shasta Lake provide breathtaking backdrops for sailing adventures. Pontoon boats and family boats are favored for their comfort and versatility, making them perfect for enjoying quality time on the water with loved ones. With a variety of boat types available and rental services accessible, everyone can indulge in the pleasure of boating amidst California's stunning natural landscapes.
There are lots of fun places to go boating in California. Whether it's a family outing or just the guys going fishing or skiing, boating is fun for all. And there is boating in all corners of of the state. Wherever you live in the state, chances there are plenty of opportunities to go boating are located nearby.
Boating in CA
For further information about boating in California, contact the Vehicle Registration Operations, Department of Motor Vehicles - Boating Licenses located at 4700 Broadway, Sacramento, CA 95820. The phone number is 800 777-0133.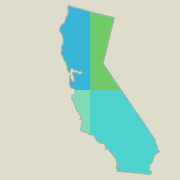 California Resources
Eureka
Redwood Marine
8 W 6th St
Eureka, CA 95501
707 443-7029
Pro Sport Center
508 Myrtle Ave
Eureka, CA 95501
707 443-6328
Englund Marine Supply CO
2 Commercial Street
Eureka, CA 95501
707 444-9266
Full On Auto & Marine
627 Summer Street
Eureka, CA 95501
707 445-2737
Napa
Perrys Auto Marine
929 Vallejo St
Napa, CA 94559
707 255-1611
Redding
Alloy Marine Inc
1248 Redwood Blvd
Redding, CA 96003
530 247-7530
California Custom Marine
1936 Twin View Blvd
Redding, CA 96003
530 241-4979
West Marine Inc
2607 Bechelli Ln
Redding, CA 96002
530 226-1400
Harrisons Marine
2330 Twin View Blvd
Redding, CA 96003
530 243-0175
Oasis Watersports Inc
1936 Twin View Boulevard
Redding, CA 96003
530 242-8444
Myers Marine & RV
5455 Mountain View Drive
Redding, CA 96003
530 246-8393
Sacramento
Kevins Quality Marine
401 Broadway
Sacramento, CA 95818
916 492-6500
Adventure Mountain Sports
1600 El Camino Ave
Sacramento, CA 95815
916 565-1400
Good Times Motor & Marine Sports
4727 Auburn Boulevard
Sacramento, CA 95841
916 344-8835
Anytime Power Sports- Inc.
4837 Auburn Blvd
Sacramento, CA 95841
916 349-2100
Hammer's Ski & Marine Professional Shop
11349 Folsom Boulevard
Sacramento, CA 95814
916 631-1356
Inland Sail & Kayak
2355 Sutterville Bypass Suite D
Sacramento, CA 95822
916 454-3966
San Jose
Andres Xtaski
5887 Winfield Blvd
San Jose, CA 95123
408 229-1756
West Marine Inc
375 Saratoga Ave, Ste C
San Jose, CA 95129
408 246-1147
San Jose Boat Center
2144 Otoole Ave
San Jose, CA 95131
408 432-9000
Pleasure Boat Specialties
2456 Kruse Dr
San Jose, CA 95131
408 432-0217
Ultimate Water Sports
2144 Otoole Avenue
San Jose, CA 95131
408 432-8088
GP Sports
15050 Camden Avenue
San Jose, CA 95124
408 371-2100
Modesto
Als Scenic Marine
1518 Princeton Ave, Ste A
Modesto, CA 95350
209 522-7920
Tunneys Marine
717 7th St
Modesto, CA 95354
209 522-4207
Bobs Marine
1608 Oakdale Rd
Modesto, CA 95355
209 551-2165
C & C Marine
747 South 9th Street
Modesto, CA 95351
209 526-4120
South Lake Tahoe
Walker Marine
2437 Venice Dr E
South Lake Tahoe, CA 96150
530 541-8514
Marine Performance
Po Box 8820
South Lake Tahoe, CA 96158
530 541-5005
Tahoe Marine Mart
2719 Lake Tahoe Blvd
South Lake Tahoe, CA 96150
530 544-5449
Tahoe Marine Mart
900 Ski Run Boulevard Suite 102
South Lake Tahoe, CA 96150
530 542-3294
Tahoe Powerboat CO
2435 Venice Drive East Suite 160
South Lake Tahoe, CA 96150
530 544-9990
Stockton
Larson Marine
1728 W Sonoma Ave
Stockton, CA 95204
800 532-6287
Larson Marine
1325 W Fremont St
Stockton, CA 95203
209 465-5801
All Marine
2716 E Miner Ave, Ste K
Stockton, CA 95205
209 948-4998
West Marine Inc
1810 Field Ave, Ste 3
Stockton, CA 95203
209 464-2922
J And H Marine
345 N Yosemite St, Ste E
Stockton, CA 95203
209 951-0283
Honker Cut Marine
11500 W Eight Mile Rd
Stockton, CA 95219
209 476-0103
Susanville
J L Boat Repair
688-125 Spruce Way
Susanville, CA 96130
530 825-2129
Truckee
Allstar Boat Care
10551 Snowberry Rd
Truckee, CA 96161
530 582-8393
Anytime Power Sports of Truckee
10689 East River Street
Truckee, CA 96161
530 587-8184
Merced
Adams Marine
2515 N Santa Fe Ave
Merced, CA 95348
209 722-4660
International Inboard Marine
2556 W 16th St
Merced, CA 95348
209 384-2566
Hondo Boats
819 W 16th St
Merced, CA 95340
209 384-9284
Malibu Boats West Inc
1 Malibu Ct
Merced, CA 95341
209 383-0499
Merced Power Sports
265 West 15th Street
Merced, CA 95340
209 722-8055
Malibu Boats West Inc
1 Malibu Court
Merced, CA 95340
209 383-7469
Salinas
Salinas Valley Marine
3 Spring St
Salinas, CA 93901
831 443-1616
Salinas Valley Marine
594 El Camino Real North
Salinas, CA 93907
831 443-1616
Fresno
Rons Marine
2782 N Sunnyside Ave
Fresno, CA 93727
559 292-6370
Extreme Marine
5614 W San Madele Ave
Fresno, CA 93722
559 277-2905
Belmont Marine
2006 W Belmont Ave
Fresno, CA 93728
559 237-2597
West Marine Inc
3324 W Shaw Ave
Fresno, CA 93711
559 271-1490
Eds Marine Service
5677 W San Madele Ave
Fresno, CA 93722
559 436-6700
Clawson Motorsports
6334 North Blackstone Avenue
Fresno, CA 93710
559 435-5020
Los Angeles
Marine Batteries
12937 Venice Blvd
Los Angeles, CA 90066
310 636-8400
Andersson Marine
12813 Venice Blvd
Los Angeles, CA 90066
310 391-2707
Del Amo Motorsports
1512 Aviation Bl
Los Angeles, CA 90001
310 372-8891
West Coast Marine Electric
12937 Venice Boulevard
Los Angeles, CA 90066
310 636-8400
K-Marine Products CO
644 Gladys Avenue
Los Angeles, CA 90021
213 623-3766
Markel's Auto Interiors Convertible Tops & Sheepskins
1163 S Robertson Blvd
Los Angeles, CA 90035
310 274-1501
Oceanside
West Marine Inc
1719 Oceanside Blvd
Oceanside, CA 92054
760 435-9290
Sunset Marine Inc
1517 S Coast Hwy
Oceanside, CA 92054
760 722-5817
Oceanside Marine Center Inc
1550 Harbor Dr N
Oceanside, CA 92054
760 722-1833
Carlsbad Paddle Sports
2002 S Coast Hwy
Oceanside, CA 92054
760 433-8264
Marine Outfitters Westbourne Custom Yacht
215 Via Del Norte
Oceanside, CA 92058
760 721-5200
GS Marine Interiors
4035 Oceanside Boulevard
Oceanside, CA 92056
760 940-2205
San Diego
Dynamic Marine Machining
2805 Canon St
San Diego, CA 92106
619 222-9805
Valhalla Surf Ski Products
4724 Renex Pl
San Diego, CA 92117
858 569-1395
Mission Bay Sport Center
1010 Santa Clara Pl
San Diego, CA 92109
858 488-1004
Mission Bay Jet Sports
11720 Alderhill Ter
San Diego, CA 92131
619 220-0335
Wakesports Unlimited
8199 Clairemont Mesa Boulevard
San Diego, CA 92111
858 277-5757
Affordable Jet Ski Rentals
5370 Napa Street
San Diego, CA 92110
619 220-0334
Santa Barbara
West Marine Inc
132 Harbor Way, Ste C
Santa Barbara, CA 93109
805 564-1334
West Marine Inc
26 S Calle Cesar Chavez
Santa Barbara, CA 93103
805 564-1005
Jansen Marine Services
208 Gray Ave
Santa Barbara, CA 93101
805 884-8406
Trans-Pacific Marine CO
Breakwatr
Santa Barbara, CA 93101
805 962-5700
Mobil Marine Repair Services
5505 Huntington Drive
Santa Barbara, CA 93111
805 680-7801
Jose's Marine Services
623 East Haley Street
Santa Barbara, CA 93103
805 962-2743
This website focuses on all aspects of boating including new and used boats for sale, boat rentals, repairs, accessories, storage and more.
For convenience, resources are listed first by area of the California, then by proximity to cities, waterways, parks, campgrounds and other relative attractions in CA. Cities listed in this section include Eureka, Napa, Redding, Sacramento, San Jose, Modesto, South Lake Tahoe, Stockton, Susanville, Truckee, Grover Beach, Merced, Morrow Bay, Prismo Beach, Salinas, Fresno, Los Angeles, Oceanside, San Diego and Santa Barbara.
Resources are also identified nearby campgrounds including Anderson Marsh State Historic Park, Little River State Beach, Spring Lake Regional Park, Bidwell-Sacramento River State Park, Lake Oroville State Recreation Area, McArthur-Burney Falls Memorial State Park, Millerton Lake State Recreation Area, San Luis Reservoir State Recreation Area, Turlock Lake State Recreation Area, Castaic Lake RV Park, Emerald Bay State Park and Mono Lake Tufa State Recreation Area.
Rivers & Lakes For Boating in CA
California lakes with boating opportunities are listed within quadrants of California include Clearlake, Lake Berryessa, Lake Oroville, Lake Shasta, Trinity Lake, Bullards Bar Reservoir, Folsom Lake, Goose Lake, Lake Almanor, Lake Tahoe, Lake Cachuma, McPhee Reservoir, Nacimiento Lake, San Antonio Lake, San Luis Reservoir, Lake Cahuilla, Lake Castaic, Lake Elsinore, Salton Sea and San Vicente Reservoir. Many of these lakes offer multiple boat launching facilities at various locations around the lake.
California also affords some boating or canoeing on rivers like Eel River, Sacramento River, Mokelumne River, Pit River, Salinas River, San Joaquin River, Kerr River and Owens River.
CA boating equipment and gear.
Throughout California you can find boat dealers, outdoor centers, sporting good stores, bait and tackle stores, RV centers and discount stores offering a wide variety of boating equipment, accessories and supplies.
Go boating in California
Gather up the family along with some snacks and refreshing beverages and go enjoy the thrill of fresh air in your face and the sun on your back. When boating you can see parts of California accessible only by water. Often you'll see birds and wildlife not normally seen in city areas. Plus, sunrises and sunsets always seem more majestic when you are in the great outdoors.
Boating opportunities in other states.