Missouri Boating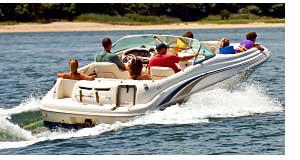 Missouri's abundant water resources make it a haven for boating enthusiasts. The state is home to numerous popular boating lakes, each offering unique opportunities for water recreation and enjoyment. Some of the top boating lakes in Missouri include Table Rock Lake, Lake of the Ozarks, Bull Shoals Lake, and Mark Twain Lake. These lakes boast clear waters, picturesque shorelines, and a variety of amenities that cater to boaters of all levels of experience.
Boaters in Missouri can choose from a wide range of boat types to suit their preferences and activities. Pontoon boats are a popular choice for leisurely cruises and relaxing on the water with family and friends. These spacious vessels offer ample seating and a stable platform for picnicking, swimming, and sunbathing. Additionally, ski boats and wakeboard boats are favored for thrilling water sports, providing the perfect setting for adrenaline-pumping activities like water skiing and wakeboarding.
For those who prefer not to own a boat, rental services across Missouri offer an array of options to explore the state's stunning waterways. From small fishing boats to luxurious pontoons and powerful speedboats, rental companies provide choices to match various needs and budgets. Renting a boat is an excellent way for visitors and locals alike to experience the beauty of Missouri's lakes without the commitment of owning a watercraft.
Whether one seeks a tranquil escape, an adventure-filled outing, or a day of fishing on the water, Missouri's boating opportunities have something for everyone. The state's commitment to preserving its natural resources and providing excellent amenities ensures that boaters can immerse themselves in the serenity and beauty of Missouri's lakes while enjoying their favorite water activities.
There are plenty of fun places to go boating in Missouri. Whether it's a family outing or just the guys going fishing or skiing, boating is fun for all. And there is boating in all corners of of the state. Whether you live in the northwest, northeast, southwest or southeast part of the state, chances there are plenty of opportunities to go boating nearby.
Boating in MO
Missouri is a boating paradise, get out in the great outdoors and enjoy it every chance you get.
For further information about boating in Missouri, contact the Motor Vehicle Bureau - Boating Licenses located at 301 West High Street - Room 370, Jefferson City, MO 65101. The phone number is 573 526-3669.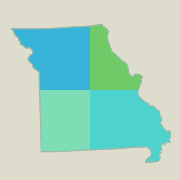 Missouri Resources
Independence
Marks Mobile Marine
15500 E Us Highway 24
Independence, MO 64050
816 833-2628
I Boats Inc.
18800 East Manor Court
Independence, MO 64052
816 796-3955
Elf Boat Docks
1600 North State Route 291
Independence, MO 64058
816 257-1686
Kansas City
D And D Marine Repair And Storage
8400 Noland Rd
Kansas City, MO 64138
816 737-0004
Mid-West Performance Boats
313 Delaware St
Kansas City, MO 64105
816 502-2960
Bruce Marine
6707 Prospect Avenue
Kansas City, MO 64132
816 523-1122
Barclay Marine Distribution Corporation
55 Design Drive
Kansas City, MO 64116
816 472-0818
Franz's Marine Service
12608 3rd Street
Kansas City, MO 64101
816 966-8085
Lees Summit
Sportsman's Outfitter & Marine
2225 Northeast Independence Avenue
Lees Summit, MO 64064
816 524-2277
Chesterfield
Marine Audio Engineering Sales Inc
18065 Chesterfield Airport Rd
Chesterfield, MO 63005
636 394-2631
Columbia
Columbia Power Sports
5825 E Highway 163
Columbia, MO 65201
573 256-4647
Putnam Boat Sales
I 70 & Exit 131
Columbia, MO 65201
660 474-1212
Bolivar
Shortys Marine
4484 S 132nd Rd
Bolivar, MO 65613
417 777-2628
Branson
Marina Vu Boat Rv Storage
5403 State Highway 165
Branson, MO 65616
417 336-2811
Elite Automotive Boat Repair & Service
575 Beaumont Lane
Branson, MO 65616
417 332-0170
Clinton
B J Marine
701 Westview St
Clinton, MO 64735
816 862-6632
Tracker Marine
1275 Golden Dr
Clinton, MO 64735
660 885-3346
Sport Boats USA Limited
250 NW Highway 7
Clinton, MO 64735
660 885-2628
Bucksaw Motorsports & Marine
670 Southeast 803rd Road
Clinton, MO 64735
660 477-0192
Joplin
All In Motor Sports
1129 S Main St
Joplin, MO 64801
417 782-2000
Marine Center Inc
4961 Highway 43
Joplin, MO 64804
417 781-7450
Mid America Marine
3500 East 7th Street
Joplin, MO 64801
417 623-0334
Springfield
Tracker Marine Bolivar
2500 E Kearney St
Springfield, MO 65898
417 326-8770
Tracker Marine Coroporate Ofcs
2500 E Kearney St
Springfield, MO 65803
417 873-5900
Ski Shack The
5539 S Campbell Ave
Springfield, MO 65810
417 882-0475
Center City Marine Sales And Service Inc
1527 W College St
Springfield, MO 65806
417 831-2564
Bass Pro Shops Tracker Boat Center Sales
1935 S Campbell Ave
Springfield, MO 65807
417 887-7334
Splash Motorsports
635 West Woodland Street
Springfield, MO 65807
417 881-4955
Farmington
Midwest Sports Center Inc
124 Walker Rd
Farmington, MO 63640
573 756-7975
Kennett
Bootheel Marine
1011 Saint Francis St
Kennett, MO 63857
573 888-9200
Miller Sporting Goods
1417 Saint Francis St
Kennett, MO 63857
573 888-2240
James Miller Sporting Goods
1417 Saint Francis Street
Kennett, MO 63857
573 888-2240
Piedmont
Bluffview Boat Dock
RR 2 Box 2782
Piedmont, MO 63957
573 223-4849
Poplar Bluff
A D Custom Boat Covers
623 County Road 5352
Poplar Bluff, MO 63901
573 686-2270
Ballews Boats And Motors
7237 Highway 67 N
Poplar Bluff, MO 63901
573 686-1730
Kiefer's Marine Service
1875 Highway West
Poplar Bluff, MO 63901
573 778-1188
Foothills Marine Sales & Service
3434 South Westwood Boulevard
Poplar Bluff, MO 63901
573 785-6227
Boat Shop Inc
1637 Highway Aa
Poplar Bluff, MO 63901
573 776-6577
Rolla
Aaron's Boats & Motors
1040 Kingshighway Street
Rolla, MO 65401
573 364-4610
This website focuses on all aspects of boating including new and used boats for sale, boat rentals, repairs, accessories, storage and more.
For convenience, resources are listed first by area of the Missouri, then by proximity to cities, waterways, parks, campgrounds and other relative attractions in MO. Cities listed in this section include Independence, Kansas City, Lees Summit, Marshall, St Joseph, Bowling Green, Chesterfield, Columbia, Paris, St Louis, Bolivar, Branson, Clinton, Joplin, Springfield, Farmington, Kennett, Piedmont, Poplar Bluff and Rolla.
Resources are also identified nearby campgrounds including Big Lake State Park, Lewis and Clark State Park, Wallace State Park, Long Branch State Park, Thousand Hills State Park, Wakonda State Park, Bennett Spring State Park, Lake of the Ozarks State Park, Table Rock State Park, Finger Lakes State Park, Lake Wappapello State Park and Meramec State Park.
Rivers & Lakes For Boating in MO
Missouri lakes with boating opportunities are listed within quadrants of Missouri include Blue Springs Lake, Lake Jacomo, Lake Lotawana, Lake Viking, Smithville Reservoir, Canyon Lake, Lake St Louis, Long Branch Lake, Mark Twain Lake, Thomas Hill Reservoir, Harry S. Truman Reservoir, Lake of The Ozarks, Pomme de Terre Lake, Stockton Lake, Table Rock Lake, Lake Tishomingo, Leadwood Tailings Pond, Swan Pond, St Joe Lake and Wappapello Lake. Many of these lakes offer multiple boat launching facilities at various locations around the lake.
Missouri also affords some boating or canoeing on rivers like Grand River, Platte River, Cuivre River, Salt River, James River, Sac River, Current River and Francis River.
MO boating equipment and gear.
Throughout Missouri you can find boat dealers, outdoor centers, sporting good stores, bait and tackle stores, RV centers and discount stores offering a wide variety of boating equipment, accessories and supplies.
Go boating in Missouri
Gather up the family along with some snacks and refreshing beverages and go enjoy the thrill of fresh air in your face and the sun on your back. When boating you can see parts of Missouri accessible only by water. Often you'll see birds and wildlife not normally seen in city areas. Plus, sunrises and sunsets always seem more majestic when you are in the great outdoors.
Boating opportunities in other states.