Lake Wappapello In Missouri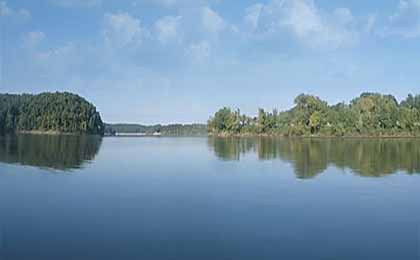 Boating Activities
Lavishing in the southeastern part of Missouri, Lake Wappapello is a picturesque reservoir that beckons boating enthusiasts and outdoor lovers alike. Covering approximately 8,400 acres, this serene lake offers ample opportunities for boating and other water-based activities. Boaters can explore the vast waters and enjoy the tranquil surroundings of the surrounding Mark Twain National Forest.
Lake Wappapello boasts multiple marinas that cater to the needs of boaters. These marinas provide essential services, including fueling stations, boat rentals, and boating supplies, ensuring a hassle-free experience for both seasoned boaters and novices.
Popular water sports are a highlight of Lake Wappapello's attractions. From water skiing and wakeboarding to tubing and jet skiing, visitors can indulge in an array of adrenaline-pumping activities on the lake's clear waters. The vast expanse of Lake Wappapello provides ample space for thrilling water sports experiences that create lasting memories.
Boat launch ramps are conveniently located around Lake Wappapello, making it easy for boaters to access the water. Whether visitors bring their boats or rent them from the marinas, the launch ramps offer seamless entry into the lake, enabling a swift start to the boating adventures.
The boating season at Lake Wappapello typically extends from early spring to late fall, allowing ample time for boaters to make the most of the pleasant weather and beautiful surroundings. During this period, the lake comes alive with boats, creating a vibrant and welcoming atmosphere for all who visit.
For fishing enthusiasts, Lake Wappapello is a paradise. The lake is well-known for its excellent fishing opportunities, with a variety of fish species, including largemouth bass, crappie, catfish, and more. Anglers can cast their lines and experience the thrill of reeling in a prized catch amidst the serene backdrop of the lake and surrounding forests.
Beyond boating and fishing, Lake Wappapello offers fantastic camping options for those seeking a tranquil retreat. Several campgrounds scattered along the lake's shoreline provide a chance to immerse in nature and enjoy the beauty of the outdoors. With facilities such as picnic areas, hiking trails, and breathtaking views, camping at Lake Wappapello offers a wonderful experience for nature enthusiasts and families alike.
Lake Wappapello stands as a cherished boating destination, blending the joy of boating, water sports, fishing, and camping in the heart of Missouri. Its scenic beauty, marinas, boat launch ramps, and diverse recreational opportunities make it an ideal place for a memorable outdoor escape.
Boating, camping and fishing.
A favorite in the southeast part of the state, Lake Wappapello is an 8,400-acre boating lake offering room for water skiing, fishing, sightseeing or simply going for a boat ride. There are boats available for rent - anything from a kayak to a pontoon boat. With over 175 miles of shoreline, there are plenty of places to drop a line and a great place to bring the entire family. Crappie and sunfish are a big attraction here, but bass and catfish fishing are also popular here for both quantity and quality. In addition to fishing, the area is ideal for boating, water skiing, sailing, camping and hiking. Numerous places around the lake are accessible for anglers seeking to fish from the bank. Fishing boats, including canoes, kayaks, bass boats and others, do give anglers an advantage. Lots of submerged brush and vegetation is scattered around the lake and becomes good targets when the fish are shallow. Creek channels, ledges, humps and points are good areas to locate when the fish move off the bank.
Area Amenities
Marina: YES
Boat Rental: YES
Boat Launch Ramp: YES
Campgrounds: YES
RV Hookups: YES
Lodging: YES
Convenience Store: YES
Bait & Tackle: YES
Restaurant: YES
Camping
Lake Wappapello State Park Campground - 573 297-3232
The Camp At Lake Wappapello Campground - 573 222-7206
Crabb & Company Restaurant and RV Park Campground - 573 222-7401
Redman Creek Campground West - 573 222-8233
Redman Creek Pavilion Campground - 573 222-8234
Riverside Campground - 573 222-8592
People's Creek Campground - 573 222-7175
Wappapello Reservoir Map
Fishing
Fish species found in Lake Wappapello include largemouth bass, channel catfish, flathead catfish, black crappie, white crappie, bluegill, green sunfish, longear sunfish, redear sunfish and warmouth.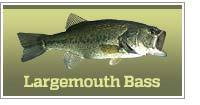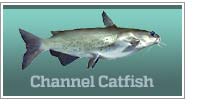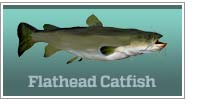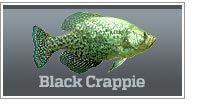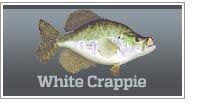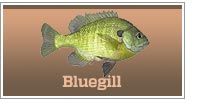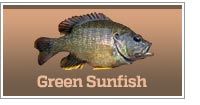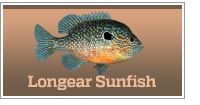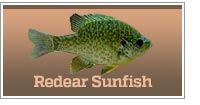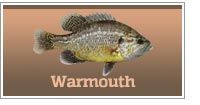 Click here for a MO Fishing License.
Local Contact Information
Lake Wappapello State Park
MO-172
Williamsville, MO 63967
573 297-3232
Find boating lakes in other states.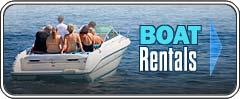 MO Boats & Boating
Boat, Camp & Fish At Wappapello Lake