Truman Reservoir In Missouri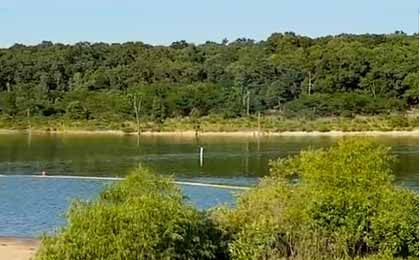 Boating Activities
Situated in west-central Missouri, Truman Reservoir, also known as Truman Lake, is a sprawling body of water that offers a diverse range of recreational activities, making it a popular destination for boating enthusiasts. The reservoir covers over 55,000 acres and boasts more than 950 miles of shoreline, providing ample space for boaters to explore and enjoy the serene beauty of the surrounding Ozark hills.
Boating on Truman Reservoir is a favorite pastime for both locals and tourists alike. With its extensive shoreline, boaters can find numerous marinas dotted along the lake, providing essential services and amenities. These marinas offer boat rentals by the hour or the day, allowing visitors to experience the joy of boating even if they don't own their vessel.
Truman Reservoir is also a haven for those who enjoy popular water sports such as water skiing, tubing, and wakeboarding. The lake's vast expanse and calm waters make it an ideal location for adrenaline-pumping adventures and memorable experiences on the water.
To facilitate easy access for boaters, Truman Reservoir boasts multiple boat launch ramps strategically located around its shores. These launch ramps make it convenient for boaters to put their vessels in the water and start their adventures without any hassle.
For fishing enthusiasts, Truman Reservoir is a paradise with an abundance of fish species, including bass, crappie, catfish, and more. The lake's fertile waters support a thriving fish population, making it a renowned spot for anglers seeking a rewarding fishing experience.
The boating season on Truman Reservoir spans throughout the year, offering ample opportunities for anglers to indulge in their favorite pastime regardless of the season. Whether it's spring, summer, fall, or winter, Truman Reservoir's diverse fish population ensures that fishing remains an exciting and fruitful activity all year round.
In addition to boating and fishing, Truman Reservoir also provides fantastic camping opportunities for outdoor enthusiasts. Several campgrounds situated near the lake offer scenic views, proximity to the water, and various facilities to make camping trips enjoyable and comfortable for visitors.
Truman Reservoir stands out as a multifaceted, boating destination, offering an array of activities for boaters, anglers, and outdoor lovers. Its vast size, marinas, boat launch ramps, water sports options, and fishing opportunities contribute to its reputation as a cherished location for boating adventures and family getaways in the heart of Missouri.
Boating, camping and fishing.
A sprawling 55,600-acre reservoir, Truman Lake offers boating, camping, fishing, swimming, hiking, sightseeing, and many other outdoor recreation activities. Marinas and boat launch areas are available to the public. Excellent fishing for bass, crappies, white bass, stripers and other species are available virtually year round. It is considered by many to be the best catfish lake in the state. Come visit Truman Lake real soon and bring the whole family and some fishing tackle. For those who enjoy fishing from the bank, there is over 950 miles of shoreline. Those who prefer to fish from a canoe, kayak, bass boat, pontoon or other fishing boats, there is plenty of easy access.
Area Amenities
Marina: YES
Boat Rental: YES
Boat Launch Ramp: YES
Campgrounds: YES
RV Hookups: YES
Lodging: YES
Convenience Store: YES
Bait & Tackle: YES
Restaurant: YES
Camping
Cozy Corners RV Park - 660 885-8824
Sparrowfoot Campground - 660 885-7546
Bucksaw Campground - 660 477-3402
Windsor Crossing Campground - 660 477-9275
Long Shoal Campground - 660 438-2342
Shawnee Bend Campground - 660 438-7317
Deerrest Camppark Campground - 660 438-6005
Turkey Creek RV Park - 660 428-2358
Berry Bend North Horse Park Campground - 660 438-3812
Berry Bend South Park Campground - 660 438-3872
Truman Lake Map
Fishing
Fish species found in Truman Reservoir include largemouth bass, spotted bass, channel catfish, flathead catfish, blue catfish, black crappie, white crappie, walleye, white bass, striped bass, hybrid striped bass and paddlefish.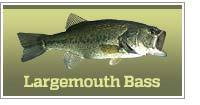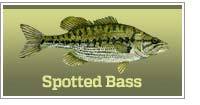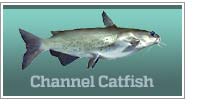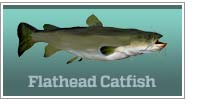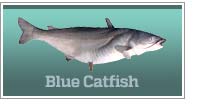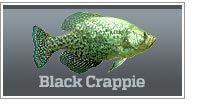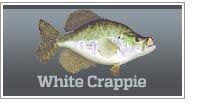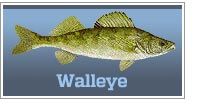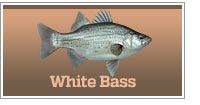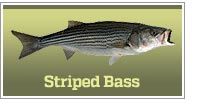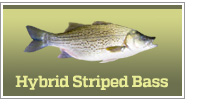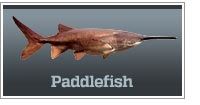 Click here for a MO Fishing License.
Local Contact Information
Harry S Truman State Park
28761 State park Road West
Warsaw, MO 65366
660 438-7711
Find boating lakes in other states.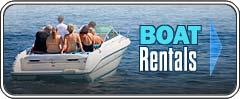 MO Boats & Boating
Boat, Camp & Fish At Harry S Truman Reservoir