Missouri Boats
Boat dealers and boats for sale in MO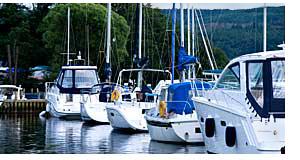 Missouri's vast waterways provide ample opportunities for boating enthusiasts to indulge in their favorite recreational activities. The state offers a diverse range of boats for sale, catering to various preferences and needs. Among the popular boat types available, fishing boats and aluminum boats are particularly sought after.
Fishing boats are tailored for anglers who want to navigate the state's lakes and rivers in search of the perfect catch. These boats come equipped with features such as fishing rod holders, live wells, and spacious decks, making them ideal for a successful fishing expedition. Many boat dealerships and sellers in Missouri offer a wide selection of fishing boats to choose from, ensuring that fishermen can find the perfect vessel to suit their needs.
Aluminum boats are another popular choice among boating enthusiasts in Missouri. These lightweight and durable boats are versatile, making them suitable for a variety of water activities, including fishing, water sports, and leisurely cruises. Due to their sturdiness and resistance to corrosion, aluminum boats are a popular option for those looking for reliable vessels that can withstand the demands of the water.
For those who prefer to enjoy boating without the commitment of ownership, boat rentals are readily available throughout Missouri. Boat rental companies offer a range of boats, including pontoon boats, ski boats, and fishing boats, for rent by the hour, day, or longer periods. Renting a boat provides an excellent opportunity to explore Missouri's scenic water bodies without the hassle of maintenance and storage.
With its picturesque lakes, winding rivers, and scenic reservoirs, Missouri provides the perfect backdrop for an unforgettable boating experience. Whether one chooses to purchase a fishing boat or opt for the convenience of boat rental services, the abundance of options ensures that boating enthusiasts of all kinds can revel in the joy of cruising the waters of the "Show-Me State."
With all the boating opportunities in Missouri, it's no wonder there is so many boat dealers throughout the state offering a wide variety of boats for sale. If you like to sightsee, cruise, fish or water ski, there are dealers with your dream boat for sale. To locate a dealer near you, first select a quadrant of the state. Then find a boat dealer listed by proximity to cities, waterways, campgrounds and attractions in MO.
Locate boats for sale throughout MO
For further information about boat registration in Missouri, contact the Motor Vehicle Bureau - Boat Licenses located at 301 West High Street - Room 370, Jefferson City, MO 65101. The phone number is 573 526-3669.
New & Used Boats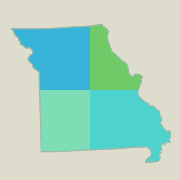 Some of the major cities we have listed for your convenience include St Louis, Rolla, Clinton, Marshall, Springfield, Bowling Green, Kennett, Columbia, Paris, Independence, Bolivar, Branson, Lees Summit, Joplin, St Joseph, Farmington, Chesterfield, Piedmont, Poplar Bluff and Kansas City.
Missouri boat dealers are familiar with boating requirements in MO. They can easily assist you in selecting the right boat for your intended use, as well as make suggestions for boating safety and ways to keep operating costs to a minimum.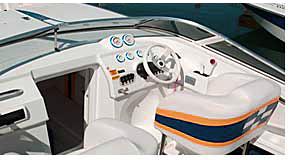 Most of these boat dealers offer new and used boats in many styles and configurations. You can find fishing boats, deck boats, pontoon boats, bow riders and party boats. Some boat dealers may also offer bay and offshore boats for larger bodies of water and coastal use.
Places to boat in Missouri
Once you acquire the ideal boat, we'll help you find places to boat in Missouri. Lakes are listed by quadrant within the state for convenience. The list of major lakes includes Lake St Louis, Long Branch Lake, Blue Springs Lake, Lake Jacomo, Thomas Hill Reservoir, Harry S. Truman Reservoir, Lake Lotawana, Lake Viking, Leadwood Tailings Pond, Swan Pond, Smithville Reservoir, Canyon Lake, Mark Twain Lake, Lake of The Ozarks, Pomme de Terre Lake, Wappapello Lake, Table Rock Lake, Lake Tishomingo, St Joe Lake and Stockton Lake.
Rivers too can be a fun place to go boating and are listed by quadrant also. Some of the major rivers we've identified include James River, Sac River, Grand River, Francis River, Salt River, Cuivre River, Current River and Platte River.
Find boats for sale in Missouri
Northwest MO Boats For Sale
Northeast MO Boats For Sale
Southwest MO Boats For Sale
Southeast MO Boats For Sale
Boat companies and manufacturers in Missouri
Throughout MO you may find manufacturers of boats, trailers or boat accessories including Princecraft Aluminum Boats and Sundancer Pontoon Boats.
Boat types commonly used on MO waters.
If you are looking for a specific type boat, we may have information for you. Some of the boat types we cover include sailboats, pleasure boats, family boats, pontoon boats, cruisers, fishing boats, bass boats, speedboats, inflatables, jon boats, cuddy cabin boats, canoes, car toppers, ski & wake board boats, deck boats, aluminum boats, electric boats, jet skis, personal watercraft and fish-and-ski combos.
We'll help you find the boat, waterways and resources to make owning or renting a boat in Missouri an absolute pleasure.
Boats in Other States