Montana Boating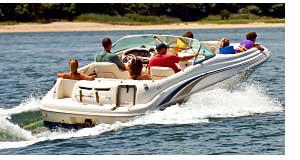 Montana is a paradise for boating enthusiasts, offering a wealth of lakes, rivers, and reservoirs that beckon visitors and locals alike to embrace the water. Among the popular boating lakes in the state, Flathead Lake stands out as a gem with its picturesque beauty and opportunities for both leisurely cruising and thrilling water sports. Fort Peck Reservoir, known for its vast size and abundance of fish, attracts anglers and boaters seeking a serene escape amidst the rugged landscape. Holter Lake, nestled along the Missouri River, is a favorite destination for boaters looking to immerse themselves in the surrounding natural splendor.
Pontoon boats have gained immense popularity in Montana's boating scene, and for good reason. These spacious and stable watercraft provide an excellent platform for families and friends to relax, socialize, and enjoy the scenic views while cruising along the state's tranquil lakes. With comfortable seating, ample deck space, and easy access to the water, pontoon boats are a preferred choice for leisurely excursions and bonding moments on the water.
Family boats are another sought-after option for those looking to create lasting memories on Montana's waterways. Versatile and accommodating, family boats come in various styles, such as bowriders and deck boats, providing ample seating and amenities for families to enjoy water-based activities together. Whether it's tubing, water skiing, or simply exploring the beauty of the lakes, these boats offer a delightful experience for all ages.
Montana's boating scene features a diverse array of boat types to cater to various interests and activities. For anglers seeking to reel in their next big catch, fishing boats come in specialized designs, such as bass boats optimized for bass fishing or walleye boats tailored for targeting the popular walleye species. For thrill-seekers, powerboats offer speed and excitement, making them ideal for water sports like wakeboarding and jet skiing.
Rental boats provide a convenient and accessible option for boating in Montana. Rental boat services across the state offer a range of watercraft, from fishing boats and pontoons to kayaks and canoes. Whether it's a day of fishing, a peaceful paddle on a tranquil lake, or a group outing on a pontoon boat, rental options allow boaters to embrace the beauty and adventure of Montana's waterways without the need to invest in a boat of their own.
There are many fun places to go boating in Montana. Whether it's a family outing or just the guys going fishing or skiing, boating is fun for all. And there is boating in all corners of of the state. Whether you live in the northwest, northeast, southwest or southeast part of the state, chances there are plenty of opportunities to go boating nearby.
Boating in MT
For further information about boating in Montana, contact the Montana Fish, Wildlife & Parks - Boating Licenses located at 1420 East Sixth Avenue, Helena, MT 59620. The phone number is 406 444-2535.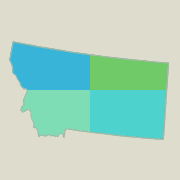 Montana Resources
Great Falls
Wallace Marine
3505 10Th Ave S
Great Falls, MT 59405
406 453-9392
Missouri River Marine
4250 Lower River Rd
Great Falls, MT 59405
406 761-1857
White Bear Island Marine
4250 Lower River Rd
Great Falls, MT 59405
406 761-1851
Sports City Cyclery
101 57th Street South
Great Falls, MT 59405
406 727-8566
Kalispell
Kalispell Marine
2291 Us Highway 93 S
Kalispell, MT 59901
406 755-5790
Captains Marine Inc
2307 Us Highway 93 S
Kalispell, MT 59901
406 755-2666
Marine Service Of Kalispell Inc
164 1/2 S Cedar Dr
Kalispell, MT 59901
406 756-9644
Silver Moon Kayak Co
1215 N Somers Rd
Kalispell, MT 59901
406 752-3794
Affordable Sports
2009 USHighway 2 East
Kalispell, MT 59901
406 756-5945
Lee Marine
100 East Montana Street # 82
Kalispell, MT 59901
406 857-3313
Missoula
Anchor Marine
3614 Mt Highway 200 E
Missoula, MT 59802
406 543-7385
Bretz Rv And Marine
4800 Grant Creek Rd
Missoula, MT 59808
406 541-4800
Gull Boats And Rv
2601 W Broadway St
Missoula, MT 59808
406 532-5607
Brady's Sportsman's Surplus HI Country
Trempers Shopping Centre
Missoula, MT 59801
406 721-5500
Glasgow
Mondak Marine Inc
907 Us Highway 2 W
Glasgow, MT 59230
406 228-2900
Bozeman
Powerplay Motorsports
81680 Gallatin Rd
Bozeman, MT 59718
406 585-8886
Summit Motor Sports Inc
1804 N Rouse Ave
Bozeman, MT 59715
406 586-7147
Panda Sports Rentals
621 Bridger Drive
Bozeman, MT 59715
406 587-6280
Helena
Outdoor Motor Sports
3654 E Us Highway 12
Helena, MT 59601
406 449-6595
Butchs Marine
8050 Canyon Ferry Rd
Helena, MT 59602
406 475-3093
All Points Propeller Marine
3012 L Dr
Helena, MT 59602
406 227-5876
One Way Marine & Motor Sports Inc
3186 USHighway 12 East
Helena, MT 59601
406 443-7373
Outdoor Motor Sports
3654 Old USHighway 12 East
East Helena, MT 59635
406 449-6595
Townsend
Townsend Marine
7812 Us Highway 287
Townsend, MT 59644
406 266-5700
Billings
TNT Suzuki Marine
1832 King Ave W
Billings, MT 59102
406 656-3444
I 90 Motorsports
8810 Sundance Drive
Billings, MT 59101
406 656-1122
TNT Automotive & Marine Sales & Service
2651 Gabel Road
Billings, MT 59102
406 896-1440
Miles City
Riverside Marine And Cycle
2323 S Haynes Ave
Miles City, MT 59301
406 232-3300
This website focuses on all aspects of boating including new and used boats for sale, boat rentals, repairs, accessories, storage and more.
For convenience, resources are listed first by area of the Montana, then by proximity to cities, waterways, parks, campgrounds and other relative attractions in MT. Cities listed in this section include Great Falls, Kalispell, Lakeside, Missoula, Ureka, Glasgow, Havre, Malta, Saco, Sidney, Anaconda, Bozeman, Butte, Helena, Townsend, Billings, Broadus, Glendive, Miles City and Roundup.
Resources are also identified nearby campgrounds including Big Arm State Park, Logan State Park, West Shore State Park, Green Valley Campground, Hell Creek State Park, James Kipp Recreation Area, Black Sandy State Park, Fishing Bridge RV Park, Placid Lake State Park, Big Sky Campground, Meadows RV Park and Tongue River Reservoir State Park.
Rivers & Lakes For Boating in MT
Montana lakes with boating opportunities are listed within quadrants of Montana include Flathead Lake, Hungry Horse Reservoir, Lake Elwell/Tiber Reservoir, Lake Koocanusa, Lake McDonald, Fort Peck Lake, Fresno Reservoir, Lake Bowdoin, Nelson Reservoir, Medicine Lake, Canyon Ferry Lake, Clark Canyon Reservoir, Georgetown Lake, Hauser Lake, Lake Helena, Bighorn Lake, Cooney Reservoir, Deadmans Basin Reservoir, Hebgen Lake and Tongue River Reservoir. Many of these lakes offer multiple boat launching facilities at various locations around the lake.
Montana also affords some boating or canoeing on rivers like Flathead River, Teton River, Milk River, Poplar River, Big Hole River, Bitterroot River, Big Horn River and Rosebud Creek.
MT boating equipment and gear.
Throughout Montana you can find boat dealers, outdoor centers, sporting good stores, bait and tackle stores, RV centers and discount stores offering a wide variety of boating equipment, accessories and supplies.
Go boating in Montana
Gather up the family along with some snacks and refreshing beverages and go enjoy the thrill of fresh air in your face and the sun on your back. When boating you can see parts of Montana accessible only by water. Often you'll see birds and wildlife not normally seen in city areas. Plus, sunrises and sunsets always seem more majestic when you are in the great outdoors.
Boating opportunities in other states.