Tennessee Boat Repair
Boat service, maintenance and repair in TN.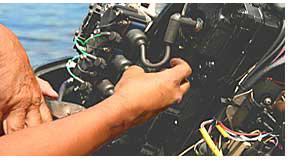 Select the ideal boat repair service to care for your dream boat. Many qualified boat repair specialists are located throughout Tennessee. We list TN boat repair centers by their proximity to major cities including Dyersburg, Nashville, Clinton, Johnson City, Knoxville, Germantown, Lawrenceburg, Athens, Maryville, Tullahoma, Clarksville, Martin, Union City, Cookeville, Kingsport, Covington, Jackson, Memphis, Fayetteville and Sevierville.
Marinas in Tennessee
Marinas often provide boat repair services as well as boat storage and boat launching. These services often vary with the season so it is important to contact marinas directly to define the level of boat repair services offered. Some of the major marinas in Tennessee include Buchanan Resort & Marina, Mansard Island Resort & Marina, Painter Creek Marina, Swann's Marina, Fish Springs Marina, Mallard Cove Marina, Harbor Lights Marina and Island Cove Marina.
TN boat repair map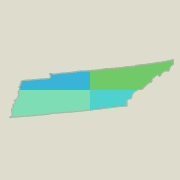 Tennessee Resources
Clarksville
Clarksville Boat Motor
1395 Ashland City Rd, Ste B
Clarksville, TN 37040
931 647-9609
Mid South Boat Sales
575 Alfred Thun Rd
Clarksville, TN 37040
931 648-6354
HARB Victor J Boat Sales & Service
375 Highway 149
Clarksville, TN 37040
931 647-1608
Nashville
Neely Bubba Marine Sales And Services
1601 57th Ave N
Nashville, TN 37209
615 269-4066
Nashville Boat Club
3361 Bell Rd
Nashville, TN 37214
615 232-9100
Boat Mart
118 Space Park S
Nashville, TN 37211
615 834-2461
Peacock's Covers Canvas & Upholstery
8041 Old Charlotte Pike
Nashville, TN 37209
615 356-3567
Prop Shop Sales & Service
719 Main Street
Nashville, TN 37206
615 255-0593
Tracker Boats
323 Opry Mills Drive
Nashville, TN 37214
615 514-5180
Union City
Kentenn Boat Works
3616 Ken Tenn Hwy
Union City, TN 38261
731 885-1818
Cookeville
Allen's Body Shop and Upholstery
750 Double Springs Road
Cookeville, TN 38501
931 858-2716
Rick's Boats
3412 Burgess Falls Road
Cookeville, TN 38506
931 432-6223
Tennessee Boat Brokers
4600 Ditty Road
Cookeville, TN 38501
931 432-1457
Johnson City
Sonnys Marina Boat Sales
109 One St
Johnson City, TN 37615
423 282-9440
Freddie's Upholstery
3009 Industrial Drive
Johnson City, TN 37604
423 928-4553
Kingsport
US Creations Custom Upholstery
961 East Sullivan Street
Kingsport, TN 37660
423 343-1700
Mastercraft Boats of Kingsport
859 East Stone Drive
Kingsport, TN 37660
423 224-2135
Knoxville
Knoxville Boat Sales Inc
508 Omni Ln
Knoxville, TN 37932
865 671-7848
Bullet Boats Inc
8910 Valgro Rd
Knoxville, TN 37920
865 577-7055
Brunswick Boat Group
800 S Gay St, Ste 1700
Knoxville, TN 37929
865 522-6307
Fleet Starter & Alternator Service
2919 North Central Street
Knoxville, TN 37917
865 523-9161
Wes's Propeller Service
1601 Lovell Road
Knoxville, TN 37932
865 690-4933
Browning Boat Repairs
3411 Clinton Highway
Knoxville, TN 37902
865 945-1421
Memphis
Travis Boating Center
6737 Summer Ave
Memphis, TN 38134
901 388-7268
Boat Center
1920 Watson St
Memphis, TN 38111
901 744-4444
Memphis City Government - Park Services Division- Park Operations- Mainten
King Riverside Park
Memphis, TN 38109
901 946-2000
Bass Annie Cosmetic Boat Repairs
3789 Sewanee Road
Memphis, TN 38109
901 785-7409
Dynotech Auto & Boat Sales
5516 Old USHighway 78
Memphis, TN 38118
901 365-3460
Maryville
Boat Mate Trailers Inc
1713 Henry G Lane St
Maryville, TN 37801
865 273-1100
Bennett Don Jr Boat Repairing
517 Pink Dogwood Lane
Maryville, TN 37803
865 982-9589
While some repair centers specialize in specific types of boats or motors, most can offer basic services on virtually all types of boats. If you have complex repair or diagnostic requirements, you may need to locate a dealer offering those specific services. Some of these centers specialize only in the brand of boats and motors they offer for sale, while other facilities may offer maintenance and service to a wide variety of popular boat and motor brands. Repair to hulls, trailers and boat interiors are often offered by service providers which are not brand specific.
Cities are listed in the boat dealer and fishing boat dealer listings, by region of the state for your convenience.
Boat repair services in Tennessee are performed by a wide range of specialists. Hull and structure repairs are handled by experts in fiberglass, aluminum and other boat materials.
TN Boat Repair
Boat motor repair, service and maintenance is provided by trained mechanical technicians, many of whom are certified by boat motor manufacturers. Some specialize in inboard motors and outdrives while others specialize in outboard motors. Others offer repair services for both.
Repair for all types of boats.
Tennessee boat repair services are offered for sailboats, pleasure boats, family boats, yachts, pontoon boats, fishing boats, bass boats, speedboats, inflatables, jon boats, cruisers, cuddy cabin boats, canoes, car toppers, ski & wake board boats, deck boats, aluminum boats, electric boats, jet skis, personal watercraft and fish-and-ski combos. Contact local repair centers regarding specific repair services you may require.
Boat repair in other states.