Minnesota Boat Repair
Boat service, maintenance and repair in MN.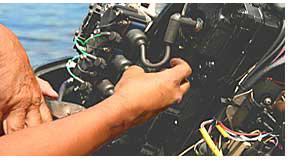 Select the ideal boat repair service to care for your dream boat. Many qualified boat repair specialists are located throughout Minnesota. We list MN boat repair centers by their proximity to major cities including Park Rapids, Thief River Falls, Cloquet, Grand Marais, Virginia, Fergus Falls, St Cloud, Mankato, Rochester, St Paul, Buena Vista, Roseau, Walker, Duluth, Hibbing, Fairmont, Glenwood, Worthington, Minneapolis and St Cloud.
Marinas in Minnesota
Marinas often provide boat repair services as well as boat storage and boat launching. These services often vary with the season so it is important to contact marinas directly to define the level of boat repair services offered. Some of the major marinas in Minnesota include Sailstar Marina, Shores of Leech Lake Campground & Marina, Frederickson Marina, Handberts Recreation & Marina, J & K Marina, Starbuck Marina, Bayport Marina and Hub's Landing and Marina.
MN boat repair map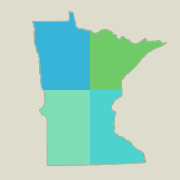 Minnesota Resources
Park Rapids
Dans All Season Service
2012 Park Ave S
Park Rapids, MN 56470
218 237-3267
Charlies Boats And Marine
1401 1st St E
Park Rapids, MN 56470
218 732-3451
Charlie's Boats & Marine
Highway 34 East
Park Rapids, MN 56470
218 732-3451
Walker
Clyde's Lakeside Service
10 Mile Lake
Walker, MN 56484
218 547-3733
Resort Marine & Service
6866 Y Frontage Road Northwest
Walker, MN 56484
218 547-3566
Hiawatha Beach Resort & Houseboats
10904 Steamboat Loop Northwest
Walker, MN 56484
218 547-1510
Duluth
Duluth Magnetic Compass Service
1739 Dunedin Ave
Duluth, MN 55803
218 724-0020
Duanes Outboard Repair
5128 Olson Rd
Duluth, MN 55803
218 722-0139
North Point Boat Repair
5725 Bergquist Rd
Duluth, MN 55804
218 525-6800
Lakehead Boat Basin Inc Service Center
940 Minnesota Ave
Duluth, MN 55802
218 722-4366
North Country Canvas & Upholstery
4326 Air Base Road
Duluth, MN 55811
218 722-9281
Custom Vinyl Service and Upholstery
4430 West Beyer Road
Duluth, MN 55803
218 721-4461
Virginia
Cjs Body Boat Works
6980 Highway 169
Virginia, MN 55792
218 741-1981
Fairmont
Boat House Sports & Tackle
445 Lake Avenue
Fairmont, MN 56031
507 235-6931
Fergus Falls
Boatcovers Com
1605 N 1st Ave
Fergus Falls, MN 56537
218 998-3045
Shoremasterfabric Inc
1605 North 1st Avenue
Fergus Falls, MN 56537
218 739-6012
Mankato
Classic Boat Connection
75 Navaho Ave, Ste 5
Mankato, MN 56001
507 344-8030
Minneapolis
Covers Plus Heavy Duty Sewing & Repair
5421 Wentworth Avenue
Minneapolis, MN 55419
612 823-8616
Hiawatha Lake Auto Upholstery
4500 East Lake Street
Minneapolis, MN 55406
612 729-6874
Lance's Marine Services
1932 Brookdale Drive
Minneapolis, MN 55444
763 569-0872
Rochester
Schoenmann Boat Works
5708 Highway 63 N
Rochester, MN 55906
507 281-0110
While some repair centers specialize in specific types of boats or motors, most can offer basic services on virtually all types of boats. If you have complex repair or diagnostic requirements, you may need to locate a dealer offering those specific services. Some of these centers specialize only in the brand of boats and motors they offer for sale, while other facilities may offer maintenance and service to a wide variety of popular boat and motor brands. Repair to hulls, trailers and boat interiors are often offered by service providers which are not brand specific.
Cities are listed in the boat dealer and fishing boat dealer listings, by region of the state for your convenience.
Boat repair services in Minnesota are performed by a wide range of specialists. Hull and structure repairs are handled by experts in fiberglass, aluminum and other boat materials.
Boat motor repair, service and maintenance is provided by trained mechanical technicians, many of whom are certified by boat motor manufacturers. Some specialize in inboard motors and outdrives while others specialize in outboard motors. Others offer repair services for both.
Repair for all types of boats.
Minnesota boat repair services are offered for sailboats, pleasure boats, family boats, yachts, pontoon boats, fishing boats, bass boats, speedboats, inflatables, jon boats, cruisers, cuddy cabin boats, canoes, car toppers, ski & wake board boats, deck boats, aluminum boats, electric boats, jet skis, personal watercraft and fish-and-ski combos. Contact local repair centers regarding specific repair services you may require.
Boat repair in other states.