North Carolina Boat Repair
Boat service, maintenance and repair in NC.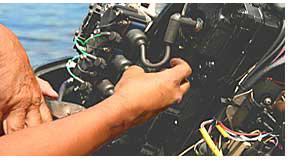 Select the ideal boat repair service to care for your dream boat. Many qualified boat repair specialists are located throughout North Carolina. We list NC boat repair centers by their proximity to major cities including Greensboro, Lenoir, Durham, Greenville, Rocky Mt, Charlotte, Murphy, Fayetteville, Jacksonville, Wilmington, Boone, High Point, Winston Salem, Elizabeth City, Raleigh, Ashville, Hendersonville, Waynesville, Goldsboro and Rockingham.
Marinas in North Carolina
Marinas often provide boat repair services as well as boat storage and boat launching. These services often vary with the season so it is important to contact marinas directly to define the level of boat repair services offered. Some of the major marinas in North Carolina include Carolina Marina, High Rock Lake Marina, Northwest Creek Marina, Salty Dawg Marina, Boundary Waters Resort & Marina, Mountain View Marina, Masonboro Boat Yard & Marina and Matthews Point Marina.
NC boat repair map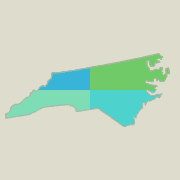 NC Resources
Boone
Footsloggers Boat Shop & Outdoor Outlet
277 Howard Street
Boone, NC 28607
828 265-0071
Greensboro
MCI Custom Auto Trim & Upholstery
110 Edwardia Drive
Greensboro, NC 27409
336 294-2687
Winston Salem
Waynes Marine Services
12630 Old Us Highway 52
Winston Salem, NC 27107
336 764-2628
Boatline
1480 Benbow St
Winston Salem, NC 27106
843 852-9111
Grubbs Marine Service Boat Repairing
110 Salem Creek Rd
Winston Salem, NC 27103
336 768-6684
Durham
Water World Marine Services
135 S Miami Blvd
Durham, NC 27703
919 596-8185
Triumph Boats Inc
100 Golden Dr
Durham, NC 27705
800 290-9155
Boat Repairs And More
4260 Bennett Memorial Rd
Durham, NC 27705
919 382-8624
Boats Unlimited
1606 Page Road Ext
Durham, NC 27703
919 596-4100
Greenville
Billys Marine Repair
4827 County Home Rd
Greenville, NC 27858
252 355-2793
Raleigh
Blue Runner Boats
3100 Stony Brook Dr, Ste S1
Raleigh, NC 27604
919 877-9004
Powerboat Service
4200 Atlantic Ave, Ste 148
Raleigh, NC 27604
919 790-7760
Boats Unlimited
9009 Glenwood Ave
Raleigh, NC 27617
919 782-7700
Boatpro Inc
2125 Glascock St
Raleigh, NC 27610
919 835-2628
Charlotte
Carlew's Awning & Upholstery Inc
2210 North Tryon Street
Charlotte, NC 28206
704 334-9054
Donald's Auto Upholstery & Sunroofs
3436 Performance Road
Charlotte, NC 28214
704 392-2931
Lake Wylie Boat & Yacht Sales
16310 York Rd
Charlotte, NC 28205
704 588-8828
Fayetteville
Dudleys Appliance Repair
1014 Sunset Blvd
Fayetteville, NC 28312
910 483-3097
Waynes Boat And Motor Repair
3513 Tart St
Fayetteville, NC 28306
910 425-0178
Goldsboro
Inland Boatworks
1471 Nc 111 Hwy S
Goldsboro, NC 27534
919 778-2003
Jacksonville
Marine Parts Service
119 Ramsey Rd
Jacksonville, NC 28546
910 455-4400
Rockingham
Starick Boat And Marine
1332 W Us Highway 74
Rockingham, NC 28379
910 997-5188
Parker's Marine & Outdoors Service Department Inc
Ledbetter Lake Road
Rockingham, NC 28379
910 997-6430
Wilmington
Port City Marine Service
7817 Archdale Rd
Wilmington, NC 28411
910 681-1055
Seacoast Marine Services
6334 Oleander Dr, Ste E
Wilmington, NC 28403
910 350-0856
Pages Creek Marine Services Inc Sales
7000 Market St
Wilmington, NC 28411
910 799-7179
Classic Vinyl Repairs & Upholstery
311 Judges Road Suite 7F
Wilmington, NC 28405
910 793-5511
Pages Creek Marine Services Inc
7000 Market Street
Wilmington, NC 27544
910 799-7179
Greenes' Marine Sales & Service
6826 Market Street
Wilmington, NC 28405
910 395-2074
While some repair centers specialize in specific types of boats or motors, most can offer basic services on virtually all types of boats. If you have complex repair or diagnostic requirements, you may need to locate a dealer offering those specific services. Some of these centers specialize only in the brand of boats and motors they offer for sale, while other facilities may offer maintenance and service to a wide variety of popular boat and motor brands. Repair to hulls, trailers and boat interiors are often offered by service providers which are not brand specific.
Cities are listed in the boat dealer and fishing boat dealer listings, by region of the state for your convenience.
Boat repair services in North Carolina are performed by a wide range of specialists. Hull and structure repairs are handled by experts in fiberglass, aluminum and other boat materials.
NC Boat Repair
Boat motor repair, service and maintenance is provided by trained mechanical technicians, many of whom are certified by boat motor manufacturers. Some specialize in inboard motors and outdrives while others specialize in outboard motors. Others offer repair services for both.
Repair services for all types of boats.
North Carolina boat repair services are offered for sailboats, pleasure boats, family boats, yachts, pontoon boats, fishing boats, bass boats, speedboats, inflatables, jon boats, cruisers, cuddy cabin boats, canoes, car toppers, ski & wake board boats, deck boats, aluminum boats, electric boats, jet skis, personal watercraft and fish-and-ski combos. Contact local repair centers regarding specific repair services you may require.
Boat repair in other states.