Kerr Lake In North Carolina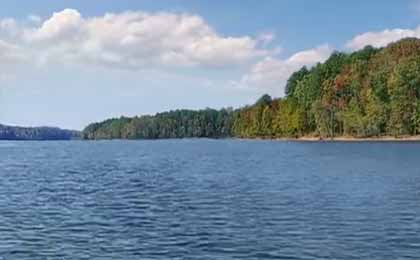 Boating Activities
Nestled on the border between North Carolina and Virginia, Kerr Lake, also known as Buggs Island Lake, is a stunning reservoir that beckons boating enthusiasts with its vast expanse of clear waters. Boasting over 850 miles of pristine shoreline, the lake offers plenty of opportunities for boating adventures and outdoor fun.
Kerr Lake features a marina that caters to the needs of boaters, providing convenient amenities such as fuel stations, boat slips, and boat rentals. The marinas ensure a hassle-free boating experience, allowing visitors to make the most of their time on the water.
Water sports thrive on Kerr Lake, attracting thrill-seekers and adrenaline junkies alike. From water skiing and wakeboarding to jet skiing and tubing, the lake's calm waters and open spaces provide the perfect playground for a wide range of water activities.
Boating enthusiasts will find ample boat launch ramps around Kerr Lake, making it easy to set sail and explore its vast waters. These launch ramps offer convenient access to the lake, ensuring a smooth start to a day of boating adventures.
Kerr Lake offers rental boats by the hour or the day, providing a convenient and flexible way to enjoy a boating experience without the commitment of boat ownership. Whether it's a relaxing cruise or a fishing expedition, the rental options cater to different preferences and needs.
The boating season at Kerr Lake typically extends from spring to fall, encompassing months of pleasant weather and comfortable temperatures. During this period, visitors can relish the beauty of the lake's surroundings and indulge in various water-based activities.
Fishing enthusiasts will delight in the abundance of fish species found in Kerr Lake, including bass, crappie, and catfish. The lake's reputation as a prime fishing spot draws anglers from far and wide, making it an ideal destination for those seeking a memorable fishing experience.
Camping facilities scattered around Kerr Lake offer the perfect opportunity to immerse oneself in nature and enjoy a serene camping experience. The tranquil setting allows campers to unwind, stargaze, and create lasting memories amidst the natural beauty of the lake and its surrounding landscapes.
Kerr Lake in North Carolina is a boater's paradise, offering a blend of scenic beauty, thrilling water sports, and excellent fishing opportunities. With its marinas, boat launch ramps, rental options, and picturesque views, it welcomes visitors to indulge in the joys of boating and create unforgettable moments on the water. Whether you're seeking adventure or relaxation, Kerr Lake promises an enriching experience for all who come to explore its waters.
Boating, camping and fishing.
If you enjoy boating and fishing for a variety of fish species, Kerr Lake is a reservoir made to fulfill your dreams. With marinas and campgrounds scattered around the lake you can easily locate most any services you require to enhance your stay at John H. Kerr Reservoir. While fishing for bass here, you may also catch white bass, perch, stripers, or crappie - all on the same lures. This 50,000-acre reservoir, located on the northern border of the state, has healthy populations of fish species including sunfish and plenty of bait fish. Pick your favorite stretch of the 850 miles of shoreline and wet a line. Fishing from boats, kayaks, canoes or from shore all produce ate this healthy fishery. During spring and fall the fish tend to favor shoreline areas, while moving deeper and schooling up during summer and winter. Locating schools of fish here may take some exploring, but once you do the action is likely to be hot and heavy.
Area Amenities
Marina: YES
Boat Rental: YES
Boat Launch Ramp: YES
Campgrounds: YES
RV Hookups: YES
Lodging: YES
Convenience Store: NEARBY
Bait & Tackle: NEARBY
Restaurant: NO
Camping
Kerr Lake State Recreation Area Campground - 252 492-4826
Rudds Creek Campground - 434 738-6827
North Bend Park & Campground - 434 738-0059
John H. Kerr Reservoir Map
Fishing
Fish species found in Kerr Lake include largemouth bass, smallmouth bass, channel catfish, flathead catfish, blue catfish, black crappie, white bass, white perch and striped bass.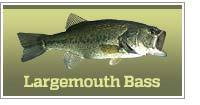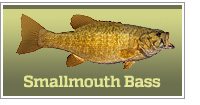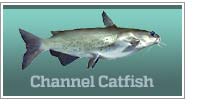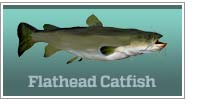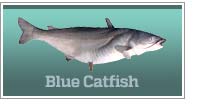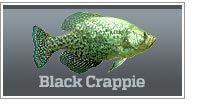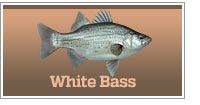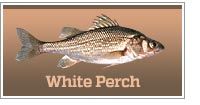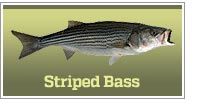 Click here for a NC Fishing License.
Local Contact Information
Steele Creek Marina & Campground
1603 Townsville Landing Road
Henderson, NC 27536
252 492-1426
Find boating lakes in other states.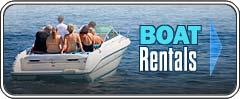 NC Boats & Boating
Boat, Camp & Fish At John H. Kerr Reservoir