Roanoke Rapids Lake In North Carolina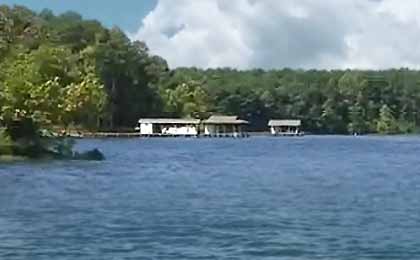 Boating Activities
Roanoke Rapids Lake, situated in the northeast part of North Carolina, is a hidden gem for boating enthusiasts seeking a serene and picturesque setting. This tranquil lake offers a perfect escape from the hustle and bustle of city life, inviting visitors to immerse themselves in the beauty of nature. Boaters can explore the calm waters of Roanoke Rapids Lake, surrounded by lush greenery and the stunning landscape of the region.
The lake is popular among water sports enthusiasts, providing ample opportunities for activities like water skiing, wakeboarding, and tubing. Its peaceful atmosphere and minimal boat traffic make it an ideal location for enjoying thrilling water sports and creating lasting memories with friends and family.
Boat launch ramps are conveniently located around Roanoke Rapids Lake, allowing easy access for boaters to set sail and start their adventures. Whether you're a seasoned boater or a novice looking to try your hand at boating, the lake's accessible launch ramps cater to all levels of experience.
Camping opportunities abound around Roanoke Rapids Lake, providing the perfect chance to extend your boating adventure into an unforgettable camping trip. Campgrounds along the lake's shores offer a tranquil setting for outdoor enthusiasts to immerse themselves in nature, unwind, and enjoy a peaceful night under the stars.
Boating season at Roanoke Rapids Lake typically spans from spring to fall, offering pleasant weather and ample sunshine for outdoor activities. During this time, boaters can take full advantage of the lake's inviting waters and surrounding beauty, creating an enjoyable experience for all who visit.
Fishing is another popular pastime at Roanoke Rapids Lake, with anglers seeking various fish species, including bass, catfish, and crappie. The lake's diverse fish population ensures an exciting fishing experience for both amateur and seasoned anglers.
Roanoke Rapids Lake is a charming destination for boaters and water enthusiasts alike. Its inviting waters, boat launch ramps, and abundant opportunities for water sports make it an excellent place to indulge in boating adventures. With a boating season that spans several months and plentiful fishing and camping opportunities, Roanoke Rapids Lake provides a well-rounded experience for those seeking an idyllic escape to nature's beauty.
Boating, camping and fishing.
A quiet and relaxing getaway, this is a great lake for boating, kayaking, sailing, canoeing...and of course fishing. Roanoke Rapids Lake, at 4,600 surface acres has room for all types of water-related activities. There are day-use areas at the lake and campgrounds with RV spaces nearby. Multiple marinas offer services and supplies for boating, as well as boat rentals. The lake is situated downstream of Gaston Lake, in the northeast part of the state, at Roanoke Rapids, NC. Known for exceptional striped bass fishing in the fall, and generally good fishing all season long for a variety of species, it is a good choice for those who like to avoid crowds. Come fish Roanoke Rapids Lake for big stripers and catfish, as well as load up the ice chest on crappie and perch.
Area Amenities
Marina: YES
Boat Rental: YES
Boat Launch Ramp: YES
Campgrounds: NEARBY
RV Hookups: NEARBY
Lodging: NEARBY
Convenience Store: NEARBY
Bait & Tackle: NEARBY
Restaurant: NEARBY
Camping
R V Resort At Carolina Crossroads - 252 538-9776
Lake Gaston RV & Camping Resort - 252 586-4121
Sherwood Forest Campground - 252 537-2526
Roanoke Rapids Reservoir Map
Fishing
Fish species found in Roanoke Rapids Lake include largemouth bass, channel catfish, blue catfish, black crappie, white crappie, white perch and striped bass.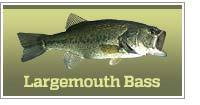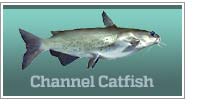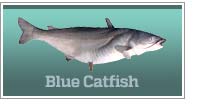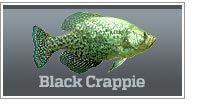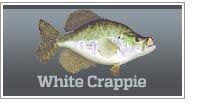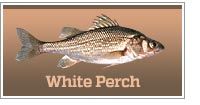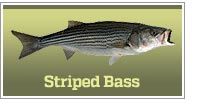 Click here for a NC Fishing License.
Local Contact Information
Day Use Park at Roanoke Rapids Lake
100 Oakwood Avenue
Roanoke Rapids, NC 27870
252 410-6318
Find boating lakes in other states.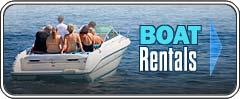 NC Boats & Boating
Boat, Camp & Fish At Roanoke Rapids Reservoir