Oregon Fishing Boats
Bass boat and aluminum fishing boat dealers in OR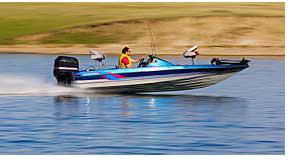 Oregon, known for its diverse landscapes and abundant natural beauty, offers fantastic opportunities for fishing enthusiasts. The state boasts numerous fishing boats designed to cater to different fishing preferences and styles. From small, nimble aluminum boats perfect for navigating shallow waters to spacious bass boats equipped with advanced fishing features, anglers have a wide array of choices to suit their needs.
Oregon is home to several major fishing lakes that attract anglers from all over. Notable fishing lakes include the Columbia River, known for its diverse fish species, and the scenic Wallowa Lake, which offers a picturesque backdrop for fishing adventures.
Aluminum boats are a common sight on Oregon's lakes and rivers due to their versatility and durability. These lightweight and easily maneuverable boats are perfect for exploring shallow or rocky waters, making them an ideal choice for anglers seeking remote fishing spots.
Bass boats are another popular choice among anglers in Oregon, especially those who enjoy targeting largemouth and smallmouth bass. These boats are equipped with powerful motors and fishing-specific features such as live wells and fish finders, enhancing the overall fishing experience.
For those who prefer to experience fishing without the commitment of boat ownership, fishing boat rentals are readily available at many lakes and marinas across the state. These rentals provide visitors with the opportunity to explore Oregon's beautiful waters and enjoy a day of fishing without the need to invest in their own boat.
Overall, Oregon's fishing boats, major fishing lakes, and boat rental options create a haven for anglers, welcoming both seasoned fishermen and beginners to explore and appreciate the bountiful fishing opportunities that this scenic state has to offer.
Fishing boat dealers are located throughout Oregon with many of the larger dealers nearby major metropolitan areas like Coos Bay, Cottage Grove, Klamath Falls, Medford, Roseburg, Burns, Jordan Valley, Lakeview, Paisley, Valley Falls, Bend, Corvallis, Gresham, Portland, Salem, Baker City, Hermiston, La Grande, Pendleton and Prarie City. Other fishing boat dealers can also be found near lakes and along rivers throughout rural Oregon.
New & Used Bass & Fishing Boat Dealers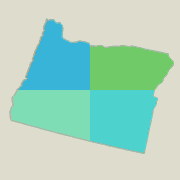 Oregon Resources
Portland
Toms Outboard Repair
Po Box 67050
Portland, OR 97268
503 653-8744
Seaward Yacht Sales
303 NE Tomahawk Island Dr, Ste 2
Portland, OR 97217
503 224-2628
Royal Marine Sales
2708 N Hayden Island Dr
Portland, OR 97217
503 289-1747
Sundance Yacht Sales
570 Northeast Tomahawk Island Drive
Portland, OR 97217
503 283-3216
Bob's Rentals and Sales
14625 Southeast Stark Street
Portland, OR 97233
503 255-4671
River City Boat Sales
8433 Southeast 17th Avenue
Portland, OR 97202
503 797-2222
Salem
Britton Boat Repair Inc
5655 Commercial St Se
Salem, OR 97306
503 378-9064
Dennis Boat Shop
855 9th St Nw
Salem, OR 97304
503 363-2898
Cycle Sports of Salem Inc
4764 Portland Road Northeast
Salem, OR 97305
503 390-9000
Salem Watersports
2510 Commercial Street Southeast
Salem, OR 97302
503 485-4277
Boat Tops & More
3399 Hawthorne Avenue Northeast
Salem, OR 97303
503 375-9105
Baker City
Powder River Boat Works
50 David Eccles Rd
Baker City, OR 97814
541 523-1523
Roseburg
North River Jet Boats
1819 Austin Rd
Roseburg, OR 97471
541 679-9516
Riverwolf Boats Inc
3642 Carnes Rd
Roseburg, OR 97471
541 784-0234
Most fishing boat dealers offer a variety of new and used boats. Look for a basic jon boat, an aluminum fishing boat, a combination fish and ski boat, a sophisticated bass boat or coastal fishing boats with help from these local dealers.
Fishing boat types for Oregon waters
Fishing boats come in a variety of configurations including family fishing boats, pontoon boats, center console boats, bay boats, skiff boats, aluminum fishing boats, bass boats, inflatables, jon boats, canoes, kayaks, car toppers, electric boats and fish-and-ski models. Find yours at a fishing boat dealer near you.
If you like to fish in OR, many of these fishing boat dealers also carry an excellent selection of fishing tackle. You are apt to find a good selection of rods, reels, line, lures, and an assortment of fishing-related boat accessories. Some also offer live bait.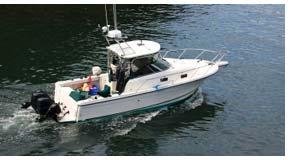 Oregon fishing boat and bass boat dealers are often a resource for information on local fishing events. They are likely to have schedules and contact information for fishing tournament organizations, as well as event results. Staff members at these fishing boat stores often have a keen interest in fishing. As a result, they are quite often aware of local fishing conditions at fisheries in the area. Some also participate in fishing tournaments. Before heading out on your next fishing trip, stop by and get valuable information about how the fish are being caught on the water you plan to fish.
Many of these fishing boat dealers also offer fishing licenses for sale. You can also acquire a fishing licence for Oregon at many of these dealers or by visiting the Oregon fishing licensing website.
Places To Go Fishing In OR
There are many places in Oregon to to go fishing. Some of the larger lakes and rivers include Brownlee Reservoir, Clackamas River, Willamette River, Phillips Lake, Malheur Reservoir, Butter Creek, Unity Reservoir, Wallowa Lake, Detroit Lake, Powder River, Rogue River, Fern Ridge Reservoir, Green Peter Lake, Lake Billy Chinook, Prineville Reservoir, Beulah Reservoir, Bluejoint Lake, Crump Lake, Hart Lake, Lake Owyhee, Agency Lake, Crane Prarie Reservoir, Umpqua River, Blitzen River, Crater Lake, Silver Creek, Crescent Lake and Upper Klamath Lake. Most of these rivers and lakes provide excellent fishing opportunities.
Fishing Boat Companies & Manufacturers in Oregon
Manufacturers of boats and boating products in Oregon include Seaswirl Boats and others. Support these local manufacturers as they help improve the local economy.
Camp in Oregon Near Fishing
Fishing and camping go hand in hand. Many of the fishing waters throughout Oregon also offer camping opportunities. Here are just a few of the many camping facilities located at or nearby fishing waterways. Detroit Lake State Park, Fort Stevens State Park, Milo McIver State Park, Cove Palisades State Park, Minam State Recreation Area, Prineville Reservoir State Park Campground, Rivers West RV Park Campground, Tugman State Park Campground, Valley of the Rogue Park, Goose Lake State Recreation Area, Lake Owyhee State Park and Unity Lake State Recreation Area are options to consider when planning your next fishing and camping excursion.
Fishing boats for sale in all states.