Boat shows for the latest in boating
Find out the latest boat improvements at a local, annual boat show.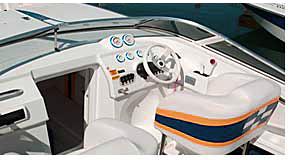 See the latest models, styles, comforts and features of all types of boats at annual boat shows presented throughout the United states. One key element available at boat shows is to see what is new in the boating industry. Attendees have the ability to shop and compare many boat manufacturers and models in one central location. There is a real hands-on feel at a boat show, as you can get on board all the different boats, so it is easy to compare the cost, size, and features each boat has to offer. Dealers and experts are also on hand to answer any questions you may have.
There are many boat shows across the US each year, bringing boating enthusiasts together, both young and old. Whether you are an avid boater or just starting out, boat shows offer a wealth of information and fun for all.
Quick Links
Fishing Boats For Sale
Bass Boats
Ski Boats For Sale
New & Used Jon Boats
New & Used Jet Skis
Canoes
Speed Boats
Inflatable Boats
Sailboats & Sailing
Electric Boats
Map For Lakes & Boating
Boat Shows
Kayaks For Sale
Boat Loans & Rates
Luxury Yachts For Sale
Inboard-Outboard Motors
Deck Boats
Boat Accessories
Boat & Boating Safety
Boat Trailers For Sale
If you are just starting out, boat shows are the perfect place to get an education about boat types and the many options you have available. By getting an up-close view of the boats and having the opportunity to talk shop with industry professionals, you will be able to make a more informed decision when you actually make a purchase.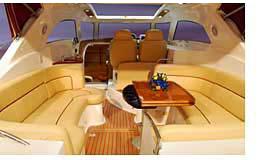 Both new and used boats are for sale at boat shows and with so many dealers trying to sell their boats, the atmosphere is one of competition, which may in turn help you get a better price on a boat. In addition, marine repair technicians are on hand if you need assistance. You can also purchase boat parts, gear, supplies and the latest in boating accessories and water toys.
Boat shows are a real family affair offering many family related activities, so the kids can get involved and have fun too. Boat shows have live entertainment, seminars, workshops, food vendors, play areas with games, free boat rides, and various other activities depending on each specific show.

Boats & Boating
Boat shows offer special deals on new boats.