Featured Boat Company: Yamaha Boats
Manufacturer of bowriders and Waverunners.
Yamaha Boats had its official beginnings in 1960 as a boat manufacturer. Yet its traditions date back to the 1950s as a builder of Yamaha motorcycles. With corporate headquarters in Cypress, California, Yamaha is among the leading boat and motor manufacturers in the world.
The Yamaha Boats website offers a great deal of information and specification on their line of boats and Waverunners. The site also offers a full line of accessories, apparel and gifts, parts and service, news and events, dealer contact information, brochure downloads, finance tools, boating safety information, and a myriad of other information to help you get acquainted with Yamaha boats and motors.
Yamaha boat builders is a leading manufacturer of Waverunners and bowrider boats. Choose from this selection of models offered:
Bowrider boat options include eight models ranging in length from 21' to 24'.
Waverunner personal watercraft options include ten models including a stand-up Superjet.
Read the complete history of Yamaha and how they became to be one of the top boat manufacturers in the USA.
Boat dealers representing various boat manufacturers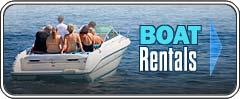 Yamaha Boat Builders
Yamaha boat company is one of the leading boat builders in the United States offering a complete line of bowrider boats, family boats, Waverunners boats and other watercraft for boating enjoyment.
Yamaha Boats
1270 Chastain Road
Kennesaw, GA 30144
800 962-7926
Boats & Boating
Yamaha Boats