Northeast Washington New & Used Boats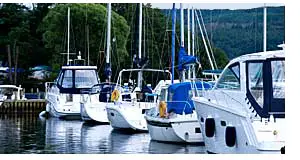 Choice boats for sale, many at special discount prices in northeast Washington at local boat dealers and outdoor centers offering a wide variety of boat types. Listed by proximity to major cities and waterways, you can find new and used boats for sale in your section of the state. Find boat dealers and other resources offering pontoon boats, fishing boats, family boats, yachts, sailboats, aluminum boats and others in northern and eastern Washington.
Boats for sale in northeast WA
Listed below find boat dealers and other resources offering boats for sale. Resources are listed within proximity of cities and attractions. Cities include Chelan, Colville, Spokane, Waterville and Wenatchee. Each dealer may represent one or more boat manufacturers. In addition to new boats, most carry a variety of used boats for sale. Contact them to see if they have the ideal boat for you.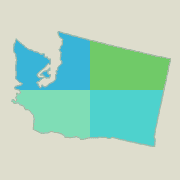 Northeast Resources
Locate boat dealers and other boat sales locations by region, then within or nearby cities in eastern and northern Washington.
Chelan
Lake Shores Watercraft
1324 W Woodin Ave
Chelan, WA 98816
509 682-2222
Lake Shores Watercraft
803 East Woodin Ave
Chelan, WA 98816
509 682-2222
Chelan Boat Rentals Inc
1210 West Woodin Avenue
Chelan, WA 98816
509 682-4444
Colville
Raider Welded Aluminum Boat Co
367 Old Dominion Rd
Colville, WA 99114
509 684-8348
Raider Boats Inc
367 Old Dominion Road
Colville, WA 99114
509 684-8348
Spokane
Admiralty Sailboast Of Spokane
19011 E Broadway Ave
Spokane Valley, WA 99016
509 926-1150
Trudeau's Marina Inc - Sales
304 East Sprague Avenue
Spokane, WA 99202
509 624-2102
The Boat Shop of Spokane
11624 East Montgomery Drive
Spokane, WA 99206
509 921-9988
The Boatworks II Inc
3633 East Rowan Avenue
Spokane, WA 99217
509 483-6668
EZ Loader Boat Trailers
717 North Hamilton Street
Spokane, WA 99202
509 489-0181
Waterville
Wenatchee
Feil Bob Boats And Motors Inc
2131 Sunset Hwy N
East Wenatchee, WA 98802
509 884-3558
Wenatchee Honda Sea-Doo
314 South Wenatchee Avenue
Wenatchee, WA 98801
509 663-0075
Banks Lake
Franklin D Roosevelt Lake
Lake Chelan
Omak Lake
Osoyoos Lake
Columbia River
Methow River
Bridgeport State Park
Curlew Lake State Park
Riverside State Park
Northeast WA boat dealers
If you are looking for a specific type boat for sale, chances are one of these dealers can help. Boats offered include sailboats, family pleasure boats, yachts, pontoons, cruisers, cuddy cabin boats, canoes, car toppers, fishing boats, inflatables, jon boats, ski boats, deck boats, aluminum boats, electric boats, jet skis, yachts, luxury watercraft and others.
Boating in northeast Washington
Click here to acquire a Boat License in Washington.
Quality new and used boats are offered for sale throughout the state. Whether you want to go deep sea fishing, want to catch bass and crappie, want to speed down the river water skiing, or prefer a family outing on a pontoon boat, there is nothing quite like the feeling of freedom that owning a boat delivers.
Storing Your Boat
Boat storage in Northeast Washington is available at most marinas. Contact a marina on the lake where you prefer to go boating for details. Marinas including Elliott Bay Marina, Port Ludlow Resort and Salmon Bay Marina either offer boat storage or can refer you to a resource for secure boat storage.
Lending institutions offering loans in your area can help you handle boat loans and financing issues. They can quote rates and terms for boat loans in Washington. You might find ways to save by requesting quotes from several loan providers. Often the boat dealer, where you purchase your boat, will offer financing options.
Find boat sales in other states.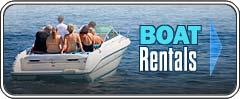 WA boat sales
Northwest Washington Boat Sales
Northeast Washington Boat Sales
Southwest Washington Boat Sales
Southeast Washington Boat Sales
WA Boats & Boating