New & Used Boats In Southeast Mississippi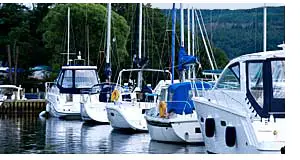 Select boats for sale at discount prices in southeast Mississippi at local boat dealers and outdoor centers offering a wide variety of boat types. Listed by proximity to major cities and waterways, you can find new and used boats for sale in your section of the state. Find boat dealers and other resources offering pontoon boats, fishing boats, family boats, yachts, sailboats, aluminum boats and others in southern and eastern Mississippi.
Boats for sale in southeast MS
Listed below find boat dealers and other resources offering boats for sale. These dealers are listed nearby a city or attraction. Cities listed include Brookhaven, Canton, Jackson, Natchez and Yazoo City. Each dealer may represent one or more boat manufacturers. In addition to new boats, most carry a variety of used boats for sale. Contact them to see if they have the ideal boat for you.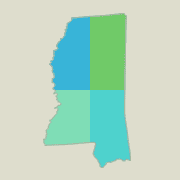 Southeast Resources
Locate boat dealers and other boat sales locations by region, then within or nearby cities in eastern and southern Mississippi.
Biloxi
Bay Marine Boatworks Inc
151 5th St
Biloxi, MS 39530
228 432-2992
Rebel Boatworks Shipyard
161 5th St
Biloxi, MS 39530
228 432-0117
Covacevich Yacht & Sail
336 Bayview Avenue
Biloxi, MS 39530
228 436-6401
Gulfport
Mid-South Sailing Center Inc
Small Craft Harbor
Gulfport, MS 39501
228 863-6969
Premier Coast Yacht Sales
17260 Canal I 10 Service R
Gulfport, MS 39503
228 539-5036
Premier Coast Yacht Sales
3300 25th Avenue
Gulfport, MS 39501
228 822-2776
Kremer Marine Inc - Boat Sales
1408 Cowan Road
Gulfport, MS 39507
228 896-6734
Hattiesburg
Laurel
Meridian
Belks Boat Repair
1939 Highway 11 And 80
Meridian, MS 39301
601 483-3443
Dalewood Shore Lake
Lake Bogue Homo
Long Creek Reservoir
Okatibbee Lake
Turkey Fork Reservoir
Leaf River
Wolf River
Buchaneer State Park
Clarkco State Park
Shepard State Park
Southeast MS boat dealers
If you are looking for a specific style boat for sale, chances are one of these dealers can help. Boats offered include sailboats, deck boats, family boats, yachts, pontoons, cruisers, cuddy cabin boats, canoes and, car toppers, fishing boats, inflatables, jon boats, ski boats, deck boats, aluminum boats, electric boats, jet skis, yachts, luxury watercraft and others.
Boating in southeast Mississippi
Click here to acquire a Boat License in Mississippi.
Click here to locate resources for boating equipment in southeast Mississippi.
Many quality new and used boats are offered for sale throughout the state. Whether you want to go deep sea fishing, want to catch bass and crappie, want to speed down the river water skiing, or prefer a family outing on a pontoon boat, there is nothing quite like the feeling of freedom that owning a boat delivers.
Storing Your Boat
Boat storage in Southeast Mississippi is available at most marinas. Contact a marina on the lake where you prefer to go boating for details. Marinas including Bay Marina, Mary Walker Marina and Old State Park Marina either offer boat storage or can refer you to a resource for secure boat storage.
Lending institutions offering loans in your area can help you handle boat financing issues. They can quote rates and terms for boat loans in Mississippi. You might find ways to save by requesting quotes from several loan providers. Often the boat dealer, where you purchase your boat, will offer financing options.
Find boat sales in other states.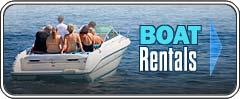 MS boat sales
Northwest Mississippi Boat Sales
Northeast Mississippi Boat Sales
Southwest Mississippi Boat Sales
Southeast Mississippi Boat Sales
MS Boats & Boating