Southwest Ohio New & Used Boats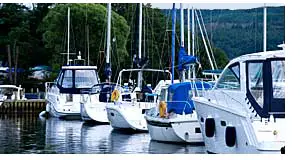 Choice boats for sale in southwest Ohio at local boat dealers and outdoor centers offering a wide variety of boat types. Listed by proximity to major cities and waterways, you can find new and used boats for sale in your section of the state. Find boat dealers and other resources offering pontoon boats, fishing boats, family boats, yachts, sailboats, aluminum boats and others in southern and western Ohio.
Boats for sale in southwest OH
Listed below find boat dealers and other resources offering boats for sale. Each dealer represents one or more boat manufacturers. In addition to new boats, most carry a variety of used boats for sale. Resources are listed within or near cities like Springfield, Hamilton, Dayton, Columbus and Cincinnati. Contact them to see if they have the right boat for you.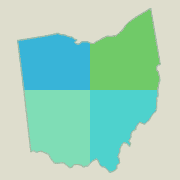 Southwest Resources
Locate boat dealers and other boat sales locations by region, then within or nearby cities in western and southern Ohio.
Cincinnati
All Craft Marine and RV Center Inc
4505 Kellogg Ave
Cincinnati, OH 45226
513 321-9148
Beechmont Motorsport Honda Yamaha Sea-Doo
646 Mount Moriah Dr
Cincinnati, OH 45245
513 752-0088
Dry Dock Boat Services
5189 Duff Dr
Cincinnati, OH 45246
513 860-9111
Boatsmith Parts Mercruiser
6900 Kellogg Rd
Cincinnati, OH 45230
513 231-3211
Strictly Sail Inc
10766 Kenwood Road
Cincinnati, OH 45242
513 984-1907
Cheviot Marine Sales
3704 Cheviot Avenue
Cincinnati, OH 45211
513 662-3666
Columbus
Boat Top Shop
1010 E Starr Ave
Columbus, OH 43201
614 294-4443
S & H Boat City Marina
1225 Frank Road
Columbus, OH 43223
614 351-2058
Dayton
Hamilton
Springfield
The Boat House
1919 Croft Rd
Springfield, OH 45503
937 325-1755
Buck Creek State Park Lake
Caesar Creek State Park Lake
East Fork Lake
Hoover Reservoir
Rocky Fork State Park Lake
Mad River
Paint Creek
Caesar Creek State Park
East Fork State Park
Paint Creek State Park
Southwest OH boat dealers
If you are looking for a specific type boat for sale, chances are one of these dealers can help. Boats offered include sailboats, pleasure boats, yachts, pontoons, cruisers, cuddy cabin boats, canoes, car toppers, fishing boats, inflatables, jon boats, ski boats, deck boats, aluminum boats, electric boats, jet skis, yachts, luxury watercraft and others.
Boating in southwest Ohio
Click here to acquire a Boat License in Ohio.
Click here to locate resources for boating supplies in southwest Ohio. If your interest is fishing, click here to find bass boats and other fishing boats in southern and western Ohio.
New and used boats are offered for sale throughout the state. Whether you want to go deep sea fishing, want to catch bass and crappie, want to speed down the river water skiing, or prefer a family outing on a pontoon boat, there is nothing quite like the feeling of freedom that owning a boat delivers.
Storing Your Boat
If you are looking for boat storage in Southwest Ohio, you may want to contact marinas on the lake where you prefer to go boating. Marinas including Buck Creek State Park Marina, East Shore Marina and Shawnee State Park Marina either offer boat storage or can refer you to a resource for storing your boat.
Lending institutions offering loans in your area can help you handle boat financing issues. They can quote rates and terms for boat loans in Ohio. You might find ways to save by requesting quotes from several loan providers. Often the boat dealer, where you purchase your boat, will offer financing options.
Find boat sales in other states.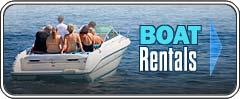 OH boat sales
Northwest Ohio Boat Sales
Northeast Ohio Boat Sales
Southwest Ohio Boat Sales
Southeast Ohio Boat Sales
OH Boats & Boating