New & Used Boats In Northwest Georgia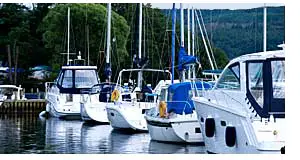 Select boats for sale in northwest Georgia at local boat dealers and outdoor centers offering a wide variety of boat types. Listed by proximity to major cities and waterways, you can find new and used boats for sale in your section of the state. Find boat dealers and other resources offering pontoon boats, fishing boats, family boats, yachts, sailboats, aluminum boats and others in northern and western Georgia.
Boats for sale in northwest GA
Listed below find boat dealers and other resources offering boats for sale. Each dealer represents one or more boat manufacturers. In addition to new boats, most carry a variety of used boats for sale. Dealers are listed nearby cities and attractions. Cities listed include Atlanta, Cartersville, Chatsworth, Palmetto and Macon. Contact them to see if they have the right boat for you.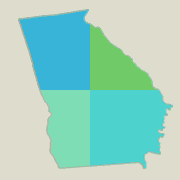 Northwest Resources
Locate boat dealers and other boat sales locations by region, then within or nearby cities in western and northern Georgia.
Atlanta
Boat US Marine Center
6245 Peachtree Industrial
Atlanta, GA 30360
770 936-8611
Cartersville
Park Marina Boat Sales & Rentals
651 Marina Road Southeast
Cartersville, GA 30121
770 974-2628
Chatsworth
Palmetto
Macon
Boatworks
4280 Interstate Dr
Macon, GA 31210
478 471-6321
Chatuge Lake
Hartwell Lake
Lake Allatoona
Lake Jackson
Lake Sidney Lanier
Chatahoochee River
Etowah River
Indian Springs State Park
James H Floyd State Park
Red Top Mountain State Park
Northwest GA boat dealers
If you are looking for a specific model boat for sale, chances are one of these dealers can help. Boats offered include sailboats, family boats, yachts, pontoons, cruisers, cuddy cabin boats, canoes, car toppers, fishing boats, inflatables, jon boats, ski boats, deck boats, aluminum boats, electric boats, jet skis, yachts, luxury watercraft and others.
Boating in northwest Georgia
Click here to acquire a Boat License in Georgia.
Quality new and used boats are offered for sale throughout the state. Whether you want to go deep sea fishing, want to catch bass and crappie, want to speed down the river water skiing, or prefer a family outing on a pontoon boat, there is nothing quite like the feeling of freedom that owning a boat delivers.
Storing Your Boat
If you are looking for boat storage in Northwest Georgia, you may want to contact marinas on the lake where you prefer to go boating. Marinas including Carter's Lake Marina & Resort, Flagship Marina and Highland Marina either offer boat storage or can refer you to a resource for storing your boat.
Lending institutions offering loans in your area can help you handle boat loans and financing issues. They can quote rates and terms for boat loans in Georgia. You might find ways to save by requesting quotes from several loan providers. Often the boat dealer, where you purchase your boat, will offer financing options.
Find boat sales in other states.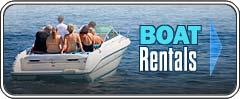 GA boat sales
Northwest Georgia Boat Sales
Northeast Georgia Boat Sales
Southwest Georgia Boat Sales
Southeast Georgia Boat Sales
GA Boats & Boating