Southwest Georgia New & Used Boats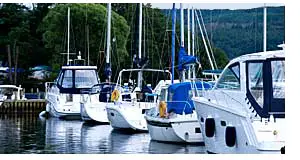 Choice boats for sale in southwest Georgia at local boat dealers and outdoor centers offering a wide variety of boat types. Listed by proximity to major cities and waterways, you can find new and used boats for sale in your section of the state. Find boat dealers and other resources offering pontoon boats, fishing boats, family boats, yachts, sailboats, aluminum boats and others in southern and western Georgia.
Boats for sale in southwest GA
Listed below find boat dealers and other resources offering boats for sale. Each dealer represents one or more boat manufacturers. In addition to new boats, most carry a variety of used boats for sale. Resources are listed within or near cities like Valdosta, Thomasville, Columbus, Bainbridge and Albany. Contact them to see if they have the right boat for you.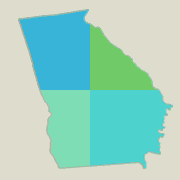 Southwest Resources
Locate boat dealers and other boat sales locations by region, then within or nearby cities in western and southern Georgia.
Albany
Flint River Marine Boats Boats
1605 E Broad Ave
Albany, GA 31705
229 435-2813
Lennys Boats
811 21st Ave
Albany, GA 31701
229 435-1159
Bainbridge
Airboats Unlimited / Seminole Airboats
778 Woodhull Road
Bainbridge, GA 31717
912 246-5760
Columbus
Larry's Trailer Sales LLC
3205 2nd Avenue
Columbus, GA 31904
706 596-1199
Thomasville
Bellamys Boat Shop
1224 E Jackson St
Thomasville, GA 31792
229 226-3267
Valdosta
Martin Marine Repair
2685 Old Clyattville Rd
Valdosta, GA 31601
229 247-4497
Chaparral Boats
601 Gil Harbin Industrial Blvd
Valdosta, GA 31601
229 241-8116
A Boat Store
3640 Val Tech Rd
Valdosta, GA 31602
229 253-0528
Bass Hunter Boats-Inc
1617 James P Rogers Drive
Valdosta, GA 31601
800 345-4689
Giddons Pond
Lake Blackshear
Lake Seminole
Walter F. George Reservoir
West Point Lake
Flint River
Ochlockonee River
Florence Marina State Park
George T. Bagby State Park
Seminole State Park
Southwest GA boat dealers
If you are looking for a specific type boat for sale, chances are one of these dealers can help. Boats offered include sailboats, pleasure boats, yachts, pontoons, cruisers, cuddy cabin boats, canoes, car toppers, fishing boats, inflatables, jon boats, ski boats, deck boats, aluminum boats, electric boats, jet skis, yachts, luxury watercraft and others.
Boating in southwest Georgia
Click here to acquire a Boat License in Georgia.
New and used boats are offered for sale throughout the state. Whether you want to go deep sea fishing, want to catch bass and crappie, want to speed down the river water skiing, or prefer a family outing on a pontoon boat, there is nothing quite like the feeling of freedom that owning a boat delivers.
Storing Your Boat
If you are looking for boat storage in Southwest Georgia, you may want to contact marinas on the lake where you prefer to go boating. Marinas including Highland Marina Resort, Lake Blackshear Marina and Seminole Lodge Marina either offer boat storage or can refer you to a resource for storing your boat.
Find boat sales in other states.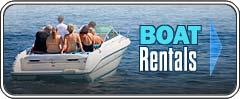 GA boat sales
Northwest Georgia Boat Sales
Northeast Georgia Boat Sales
Southwest Georgia Boat Sales
Southeast Georgia Boat Sales
GA Boats & Boating