Lake Eufaula In Georgia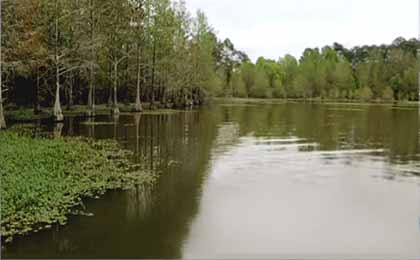 Boating Activities
Lake Eufaula, also known as Walter F. George Reservoir, is a sprawling lake situated on the border between Georgia and Alabama. This massive reservoir draws visitors from both states and beyond, offering a haven for outdoor enthusiasts seeking relaxation and recreation. Its strategic location makes it easily accessible for those living in nearby cities and serves as a favored destination for those looking to escape into nature.
Surrounding Lake Eufaula are numerous nearby attractions that cater to a variety of interests. Just a short distance away lies Eufaula, a charming city with a rich history and well-preserved antebellum architecture. Visitors can explore historic sites, enjoy scenic walks along the Chattahoochee River, and indulge in delicious Southern cuisine.
Boating is one of the highlights at Lake Eufaula, and the lake provides several marinas to cater to boating enthusiasts. These marinas offer essential services and amenities, ensuring a smooth and enjoyable boating experience for visitors. Water sports such as water skiing, tubing, and jet skiing are popular activities that visitors can enjoy on the lake's vast waters.
Lake Eufaula offers multiple boat launch ramps located at various points along its shoreline. These ramps provide convenient entry points for boat owners to launch their vessels and embark on a day of exploration or water-based fun. For those without their own boats, rental options are available, allowing visitors to rent boats by the hour or the day to enjoy the lake's pleasures without the need for ownership.
Lake Eufaula's location allows visitors to explore nearby cities in both Georgia and Alabama. Eufaula, Alabama, as mentioned earlier, offers a unique blend of history and Southern charm, making it an excellent side trip for those looking to experience the local culture.
The boating season at Lake Eufaula typically spans from spring to late autumn, providing ample time for boaters and water sports enthusiasts to enjoy the lake's offerings. As the weather warms up, the lake becomes a sought-after destination for outdoor fun, attracting families, friends, and adventurers seeking memorable experiences on the water.
The renowned fishing is another beloved activity at Lake Eufaula, drawing anglers with its diverse fish population. The lake is renowned for its excellent fishing opportunities, with abundant catches of bass, crappie, catfish, and more, making it a fishing paradise for enthusiasts of all skill levels.
Camping options are available at nearby campgrounds that provide picturesque spots for camping enthusiasts. These campgrounds offer a chance to immerse oneself in nature, enjoy the peaceful ambiance, and create cherished memories under the stars.
Lake Eufaula serves as a captivating destination on the Georgia-Alabama border, offering a blend of boating, water sports, fishing, and nearby attractions for visitors seeking relaxation and outdoor adventure. Its scenic beauty and range of recreational activities make it a cherished getaway for individuals and families alike, providing a serene retreat amidst nature's splendor.
Boating, camping and fishing.
Considered a boating and fishing paradise, Lake Eufaula, AKA Walter F George Lake, has over 600 miles of shoreline to explore. Multiple boat launch ramps, the marina, several parks and numerous campgrounds enhance your stay for camping, boating and fishing. This fertile, 45,000-acre lake is located in the southwest corner of Georgia along the AL/GA border. The lake supports considerable populations of bass, crappie, catfish, hybrid stripers, bluegill and redear sunfish. Boat ramps provide access for pleasure boats, pontoon boats, bass boats and all types of fishing boats. Canoes and kayaks can be portaged from areas of shoreline with access for fishing from the bank. Boat docks and brush are ideal hideouts for bass and sunfish, and the shoreline of Lake Eufaula is dotted with plenty of both. In Spring, bass use this shallow cover for feeding and spawning, then move to outside structure like ledges, points, islands and creek channels. Hybrid striped bass tend to school, following baitfish as they migrate shallower in Spring and Fall then deeper around river channels during winter and summer months. Catfish fishing can be good year round with the best fishing up lake, during the summer.
Walter F. George Reservoir Amenities
Marina: YES
Boat Rental: YES
Boat Launch Ramp: YES
Campgrounds: YES
RV Hookups: YES
Lodging: YES
Convenience Store: YES
Bait & Tackle: YES
Restaurant: YES
Camping
Florence Marina State Park Campground - 229 838-6870
Cotton Hill Campground - 229 768-3061
Hardridge Creek Campground - 334 585-5945
Lakeside Resort & RV Campground - 334 585-3402
White Oak Creek Campground - 334 687-3101
Lake Eufaula Campground - 334 687-4425
Lake Eufaula Map
Fishing
Fish species found in Lake Eufaula include largemouth bass, spotted bass, channel catfish, flathead catfish, blue catfish, black crappie, white crappie, bluegill, redear sunfish and hybrid striped bass.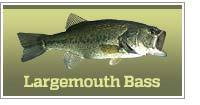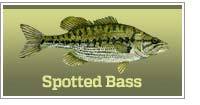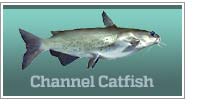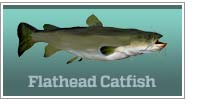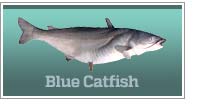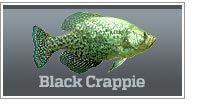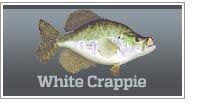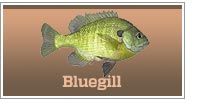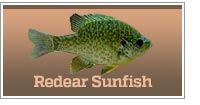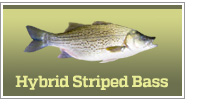 Click here for a GA Fishing License.
Local Contact Information
Lake Eufaula
Florence Marina State Park
218 Florence Road
Omaha, GA 31821
229 838-6870
Find boating lakes in other states.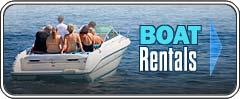 GA Boats & Boating
Boat, Camp & Fish At Lake Eufaula In GA