New & Used Boats In Southeast Georgia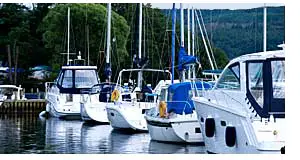 Select boats for sale at discount prices in southeast Georgia at local boat dealers and outdoor centers offering a wide variety of boat types. Listed by proximity to major cities and waterways, you can find new and used boats for sale in your section of the state. Find boat dealers and other resources offering pontoon boats, fishing boats, family boats, yachts, sailboats, aluminum boats and others in southern and eastern Georgia.
Boats for sale in southeast GA
Listed below find boat dealers and other resources offering boats for sale. These dealers are listed nearby a city or attraction. Cities listed include Albany, Bainbridge, Columbus, Thomasville and Valdosta. Each dealer may represent one or more boat manufacturers. In addition to new boats, most carry a variety of used boats for sale. Contact them to see if they have the ideal boat for you.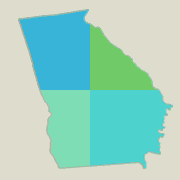 Southeast Resources
Locate boat dealers and other boat sales locations by region, then within or nearby cities in eastern and southern Georgia.
Brunswick
Alpha Motor Sales Inc
4579 New Jesup Hwy
Brunswick, GA 31520
912 267-0835
Alpha Motor Sales Inc
3663 Community Rd
Brunswick, GA 31520
912 264-0150
Harris Boat Works
2814 Norwich Street Ln
Brunswick, GA 31520
912 267-9653
Two Way Boat Yard
245 Ricefield Way
Brunswick, GA 31525
912 265-6944
Boater's World
147 Altama Connector
Brunswick, GA 31525
912 261-9790
Gisco Boat & Dry Ice
1029 Bay Street
Brunswick, GA 31520
912 554-8000
Darien
Kingsland
Savannah
Sailors Nautical Service
108 S Nicholson Cir
Savannah, GA 31419
912 927-6594
Thunderbolt Yacht Sales
123 Goette Trl
Savannah, GA 31410
912 356-3857
Coastal Boating Center
10 Quacco Rd, Ste G
Savannah, GA 31419
912 961-5601
Donnelly Yacht Sales LLC
2812 River Drive
Savannah, GA 31404
912 353-9050
Sail Harbor Marina
606 Wilmington Island Road
Savannah, GA 31410
912 897-2896
Captain Covington's Boat Sales & Brokerage Inc
8522 Ferguson Avenue
Savannah, GA 31406
912 692-1214
Tybee Island
Banks Lake
Big Pond
Lake Harding
Lake Martin
Lake Tholocco
Altamaha River
Choppee River
Fort McAllister Historic Park
Laura S. Walker State Park
Magnolia Springs State Park
Southeast GA boat dealers
If you are looking for a specific style boat for sale, chances are one of these dealers can help. Boats offered include sailboats, deck boats, family boats, yachts, pontoons, cruisers, cuddy cabin boats, canoes and, car toppers, fishing boats, inflatables, jon boats, ski boats, deck boats, aluminum boats, electric boats, jet skis, yachts, luxury watercraft and others.
Boating in southeast Georgia
Click here to acquire a Boat License in Georgia.
Many quality new and used boats are offered for sale throughout the state. Whether you want to go deep sea fishing, want to catch bass and crappie, want to speed down the river water skiing, or prefer a family outing on a pontoon boat, there is nothing quite like the feeling of freedom that owning a boat delivers.
Storing Your Boat
Boat storage in Southeast Georgia is often available at marinas. Contact a marina on the lake where you prefer to go boating for details. Marinas including Brunswick Landing Marina, Bull River Marina and Golden Isles Marina either offer boat storage or can refer you to a resource for secure boat storage.
Lending institutions offering loans in your area can help you handle boat financing issues. They can quote rates and terms for boat loans in Georgia. You might find ways to save by requesting quotes from several loan providers. Often the boat dealer, where you purchase your boat, will offer financing options.
Find boat sales in other states.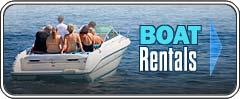 GA boat sales
Northwest Georgia Boat Sales
Northeast Georgia Boat Sales
Southwest Georgia Boat Sales
Southeast Georgia Boat Sales
GA Boats & Boating