Wheeler Lake In Alabama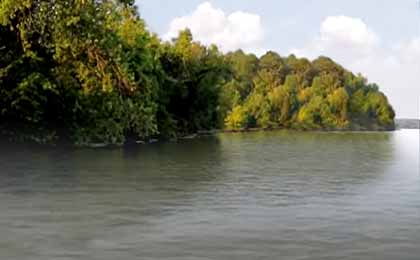 Boating Activities
Wheeler Lake, situated in northern Alabama, is a picturesque reservoir formed by the Tennessee River. This sprawling lake stretches across parts of Lauderdale, Lawrence, and Morgan counties. Known for its scenic beauty and recreational offerings, Wheeler Lake attracts visitors with its diverse range of attractions. The lake is a haven for boating enthusiasts, with its calm waters and numerous boat launch ramps making it an ideal destination for those looking to set sail. The lake is also home to a marina where boaters can dock their vessels, and rental boats are available, providing an excellent opportunity to explore the expansive waters.
Boating is not the only allure of Wheeler Lake; it also caters to fans of popular water sports such as water skiing and jet skiing. The lake comes alive during the boating season, typically running from late spring to early autumn, when the weather is at its finest and the waters are most inviting. Fishing enthusiasts are drawn to Wheeler Lake, well-known for its abundance of catfish, bass, and crappie, making it a prime location for angling adventures.
Nestled amidst the beautiful landscape surrounding Wheeler Lake are several nearby cities, including Florence, Decatur, and Rogersville, each offering their unique charm and attractions. While camping is also an option, with some sites available around the lake's shores, it's the combination of boating, water sports, and fishing that truly make Wheeler Lake a sought-after destination for outdoor enthusiasts seeking to immerse themselves in the natural beauty and recreational opportunities that the lake and its surroundings provide.
Boating, camping and fishing.
Come boating on Wheeler Lake which a 60-mile stretch of the Tennessee River. This 67,000-acre lake is the second largest reservoir in AL, and located in north-central Alabama at Decatur. Plenty of local campgrounds, marinas, lodging and dining options make Wheeler Reservoir a great place to come for a fishing trip or a family vacation. Over 1,000 miles of shoreline invite anglers to fulfill their fishing dreams of catching bass, crappie, catfish, white bass, hybrid stripers, sauger, bluegill and other sunfish. Typical cover and structure like creek channels, ledges, brush and timber provide hiding places for the catchable fish residing here. Marinas and other resources offer amenities for campers and anglers including boat rentals and plenty of boat launch ramps for you pleasure or fishing boat. Pontoon boats, bass boats, canoes, kayaks and all types of fishing boats can get you to the schools of fish in this immense fishing paradise. A long-time favorite for local and national bass tournament, the lake can deliver monster strings and often days of fabulous fishing for numbers.
Area Amenities
Marina: YES
Boat Rental: YES
Boat Launch Ramp: YES
Campgrounds: YES
RV Hookups: YES
Lodging: YES
Convenience Store: YES
Bait & Tackle: NEARBY
Restaurant: YES
Camping
Jay Landings Marina & RV Park - 256 350-4722
Decatur / Wheeler Lake KOA Campground - 256 280-4390
B & J Campground & RV Park - 256 665-5210
Fisherman's Resort Campground - 256 810-1880
Point Mallard Campground - 256 341-4826
Joe Wheeler State Park Campground - 256 247-5466
Cowford Campground - 256 349-6212
Wheeler Lake Map
Fishing
Fish species found in Wheeler Lake include largemouth bass, smallmouth bass, spotted bass, channel catfish, blue catfish, black crappie, white crappie, bluegill, redear sunfish, white bass, striped bass, hybrid stripers and sauger.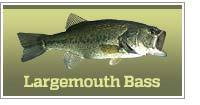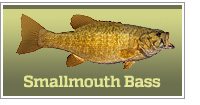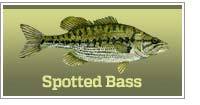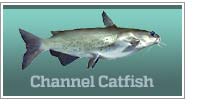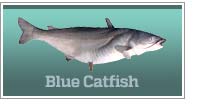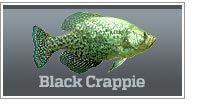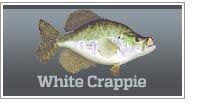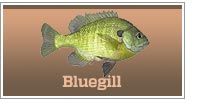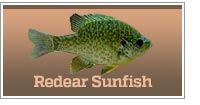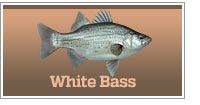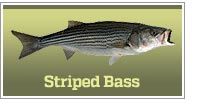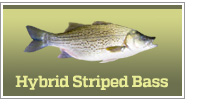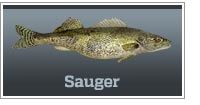 Click here for a Alabama Fishing License.
Local Contact Information
Wheeler Lake
Joe Wheeler State Park
4401 McLean Drive
Rogersville, AL 35652
256 247-5466
Find boating lakes in other states.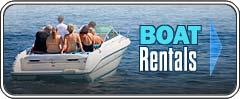 AL Boats & Boating
Boat, Camp & Fish At Wheeler Lake